Apps to Get You in the Holiday Spirit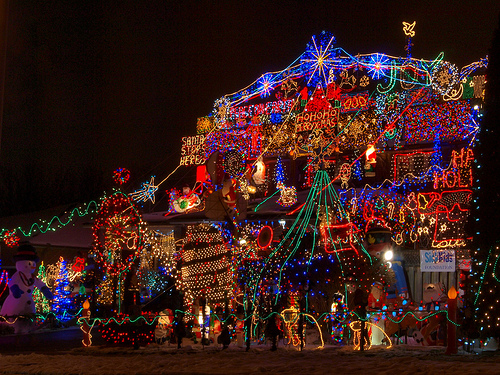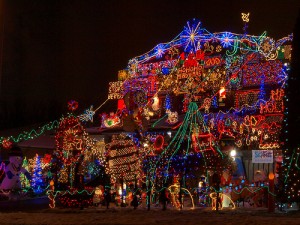 The holiday season can be stressful. From finding the perfect gift for that special someone to hosting a horde of friends and family for holiday get-togethers (more on that here in our holiday party planning apps post), it's sometimes difficult to slow down and enjoy the little things that can make your holidays enjoyable.
There are many apps available on your smartphones and tablets that can really help you get into the holiday spirit. Here are some suggestions:
Lights Finder for iPhone ($1.99 on Apple). This app helps you locate nearby light displays. You can also add new light displays on the go if something catches your eye. In addition, you can share your favorite displays with friends directly from the app.
Light Up the Holidays (free on Android). This app uploads light displays to share the holiday cheer with friends and family. You can also take a photo with your mobile phone and upload it with the GPS coordinates of the location for others to see.
If you're inspired by the light displays you've uncovered, you can create your own holiday scene directly on your device with 3D Xmas Interactive Wallpaper ($0.99 Android). Choose how hard it snows, send reindeer prancing through the skies, make the snowman dance and light up the holiday lights. The app is interactive, enabling you to tap things to light them up.
And, what are the holidays without seasonal music? With Christmas Radio (free on both Apple and Android), you can enjoy a wide variety of holiday hits from more than 50 unique stations. The app even hosts North Pole Radio, which broadcasts "directly from the North Pole" - a detail that will delight even the most skeptical of Santa-doubting kids and adults alike!
So, take a moment, grab some eggnog and savor the moments that can make your holidays even more special.
For more Verizon Wireless news, subscribe via RSS feeds in the right rail.