Apps to Keep Students Engaged During Summer Break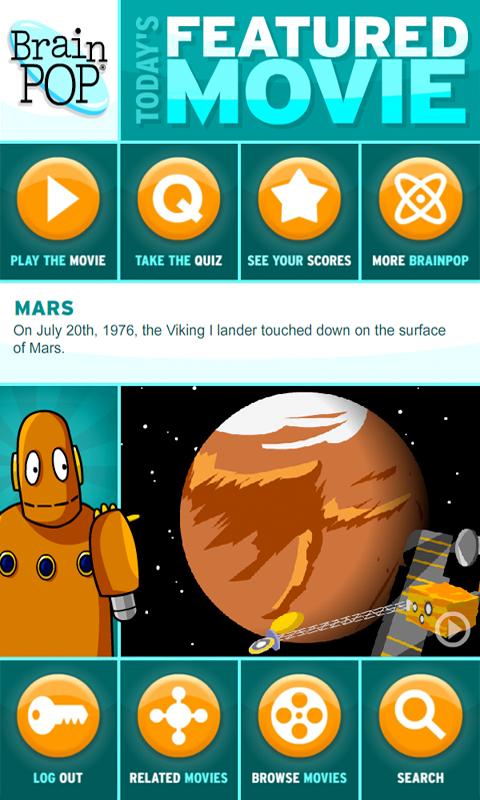 They call it the summer slide… that period from June to August when kids focus on summer fun rather than academic skills. Parents and teachers have long recognized that students often see many of the math skills, history lessons and new vocabulary words that students acquired during the school year slip without a classroom routine. While nothing can replace the daily interaction with teachers and lessons, there may be some apps to keep students engaged, regardless of age, over the summer break.
Nebraska teacher Candy Blecha recently used the Samsung Galaxy Note 10.1 in her summer classroom to check out apps that can plug the summer brain drain:
Blecha says her older students' favorite app was BrainPop. This trivia-type quiz game covers a variety of focus areas – from map skills, language arts and social studies to science and geography. The students liked the fun and cool facts they learned from the app. As a teacher, Blecha said she liked the way it motivated her students and didn't repeat the same skills over and over. This free app is available on the Android and Apple markets.
Telling Time is an entertaining app geared to younger students to help them review and recall time keeping skills. Blecha said the graphics, colors and music kept her students focused and engaged. Blecha, and while it didn't necessarily teach students how to tell time, it helped students enhance and improve their existing skills. This app is available in both a free "Lite" and paid versions on the Android and Apple markets.
For younger students learning to count their change, Blecha recommends My Piggy Bank. This app helps students learn about coins and paper money. Blecha gives this app an excellent rating because it is very interactive and has good sounds that keep kids engaged and focused. This app could be used as both a teaching tool and with skill review. This app is also available in both a free "Lite" and paid versions on the Android and Apple markets.
Your student can experience a new book every day over the summer with the app Read Me Stories. While Blecha says the app isn't as easy for younger students to navigate on their own, it is perfect for parents who want to sit with their children and experience the joy of reading.
Of course, technology can never replace the one-on-one learning experience, but using apps to keep students engaged can help foster summer learning and keep your child's brain on pace for the coming school year.
Candy Blecha is a Special Education Teacher at Humboldt/Table Rock-Steinauer High School. She works with all grade levels as Autism Coordinator, Special Education Teacher (birth to 21), and ESY (Extended School Year) Services Coordinator.
For more Verizon Wireless news, subscribe via RSS feeds in the right rail.