AR, robots, and droids! A Houston school rolls out 1-to-1 tech for its students.
At Hodges Bend Middle School, students discover the wonder and possibilities of STEM thanks to new iPads and data plans.
Full Transparency
Our editorial transparency tool uses blockchain technology to permanently log all changes made to official releases after publication. However, this post is not an official release and therefore not tracked. Visit our learn more for more information.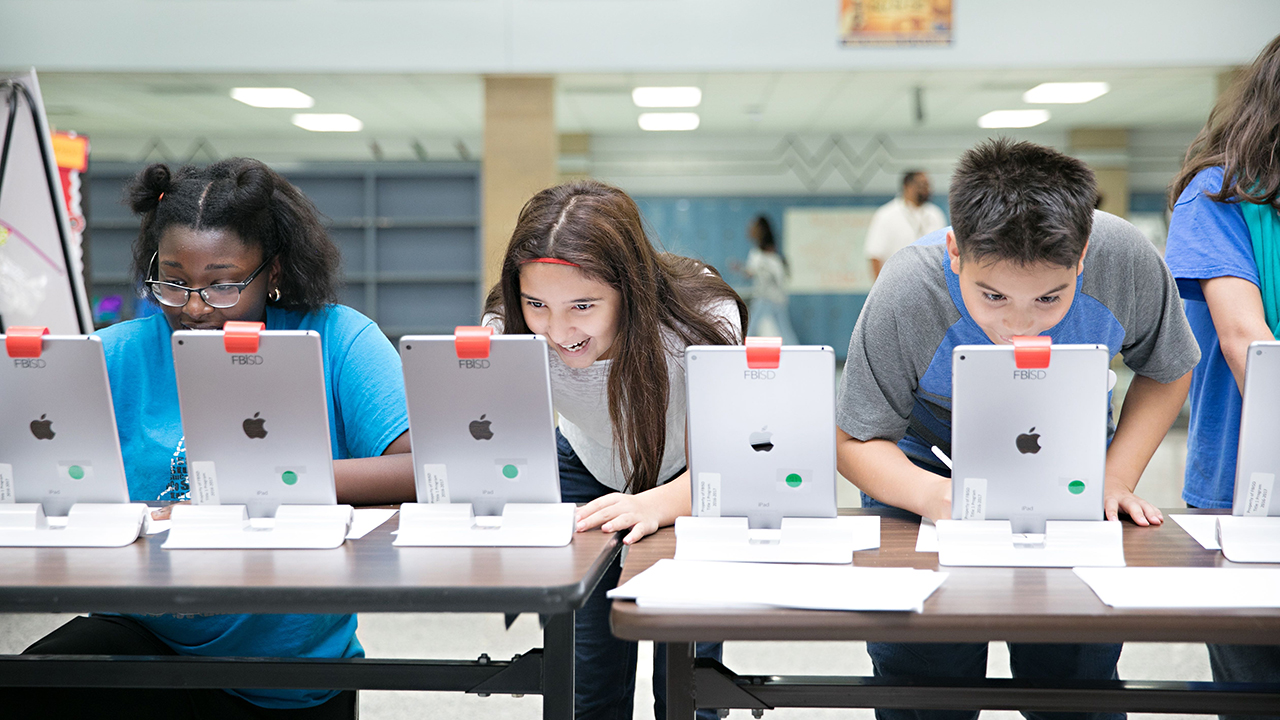 Kamren Stiggers, age 11, couldn't wait for the new school year to start. Almost two months after Hurricane Harvey swept the Greater Houston area with 50 inches of rainfall, today is special for the studious sixth grader. Kamren and her fellow classmates at Hodges Bend Middle School are getting long-awaited, individual iPads at the Verizon Innovative Learning technology rollout—which also gives each student technology access 24/7 through a two-year data plan. Before today, the school had limited tablet access for the entire campus and teachers often needed to reserve them as far as two weeks in advance.
This was a game-changer.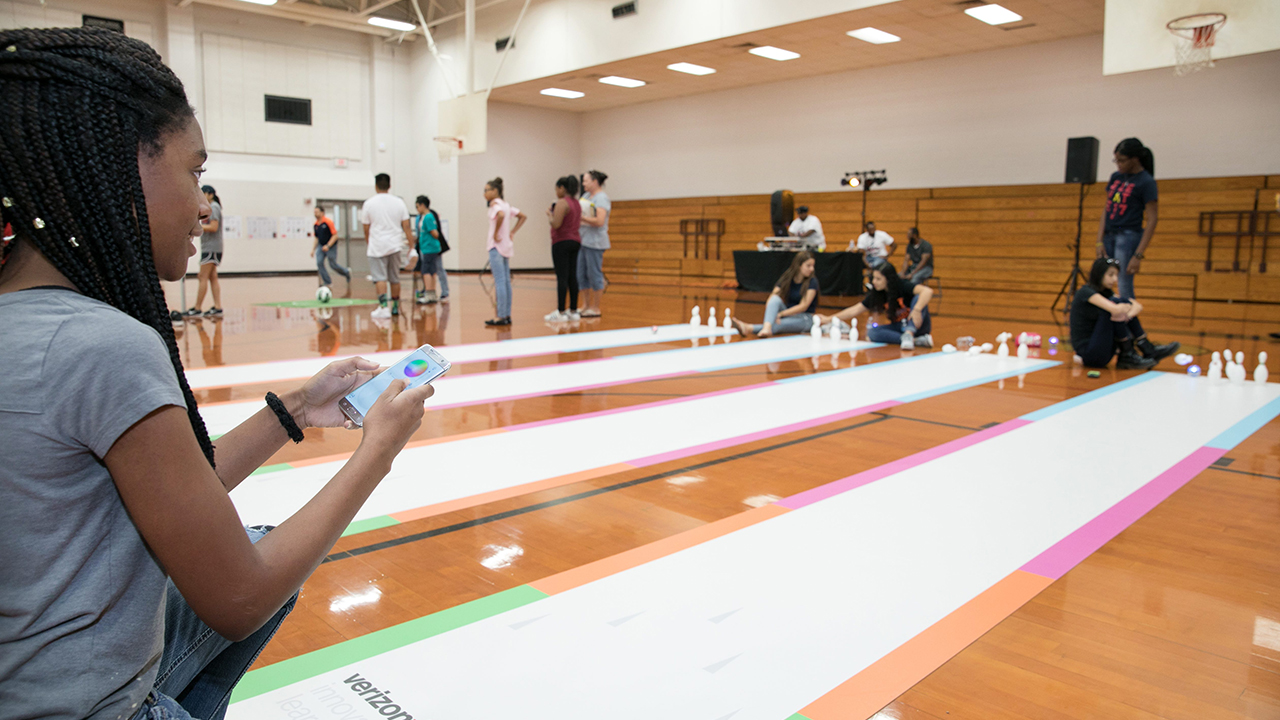 Celebrating the rollout in the school's gym, Verizon hosts multiple activities to spark interest in tech. Kamren gives bowling with a SPRK+ droid a shot and is excited to discover how she can maneuver it through an app, but she's even more eager to take her iPad home, where from now on she'll have unlimited access to STEM activities and homework resources. "It's just really cool. Before, my teacher gave us paper assignments to work on at home," she says. 
You should see the kids walking with the iPads in their hands now. They're proud to have that tool.
Although Kamren's already self-motivated, her mom, Kashondra Stiggers, is excited to see her daughter engage more with her classes. "They interact better when they're using technology," she says. "It's faster access to more learning tools. This day and age everything is geared toward STEM fields."
That's exactly why Verizon, through the Verizon Innovative Learning initiative in partnership with Digital Promise, is committed to digitizing schools in underserved communities across the nation. By providing every child and teacher in select middle schools across the nation with a tablet and two-year data plan, it helps preps students for the jobs of the future, and has already impacted more than 300,000 students; 1,100 of them at Hodges Bend Middle School.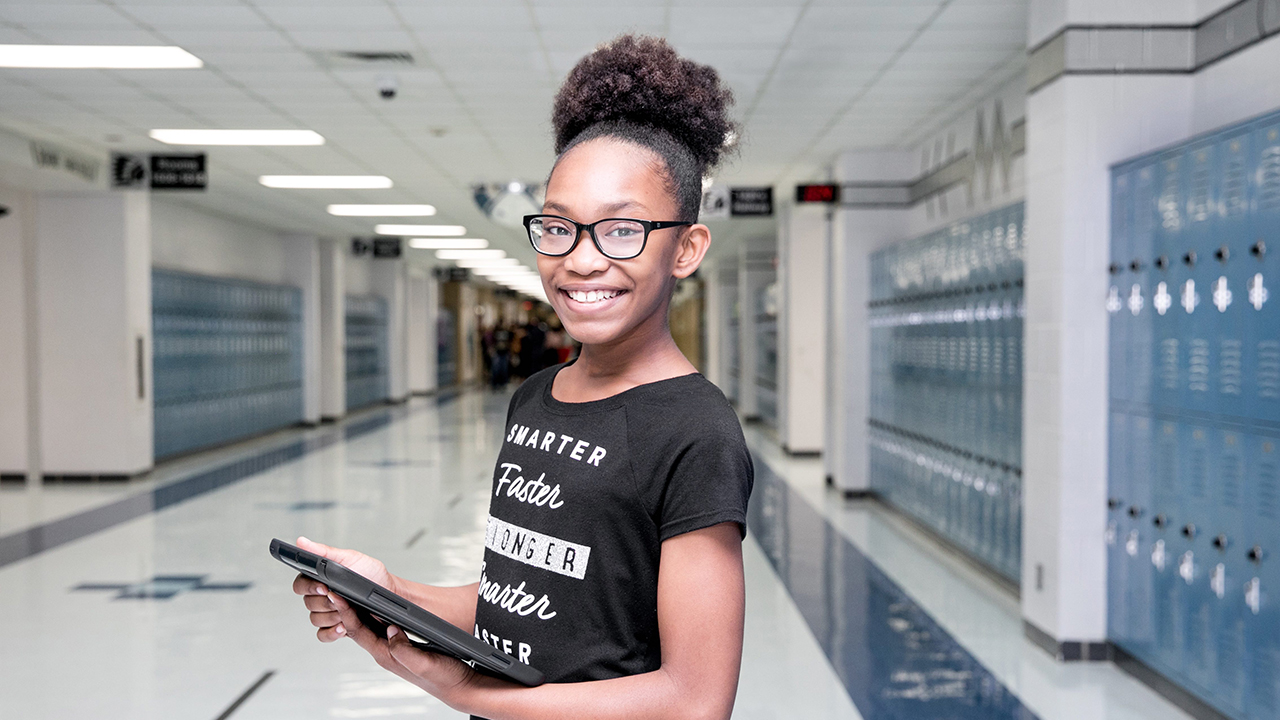 Brother and sister Aalaiza and Andres Pedraza—eighth and sixth grade, respectively— have never owned an iPad before, but after playing with the smart soccer ball they're stoked for what this means for their school experience. Bookish math lovers, they play soccer for the school team and are amazed to learn they can kick the ball almost 50 miles per hour. They spent the afternoon perfecting their ball's flight path, and now they're eager to discover what else it can do. "My ELA teacher already said to bring the iPads on Monday, so I'm excited," says Aalaiza.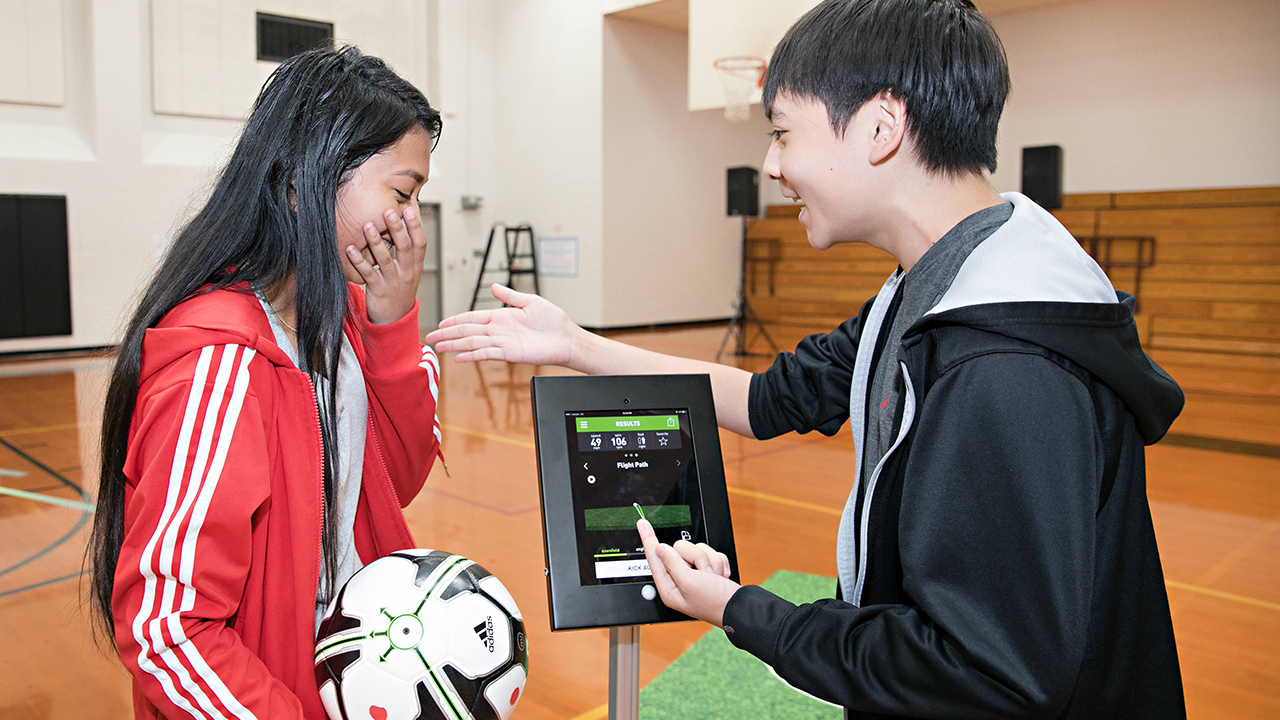 Mrs. Leonor West, Spanish ELA teacher at the school for 15 years, is particularly thrilled by the ability to use the iPads every day in her classroom. Before today, the school only had six iPad carts, with 30 iPads each. But since last year, she's encouraged their usage after realizing how vital they are in aiding her student's learning. "I use Quizlet and ZipGrade with my students, and I tell them 'keep testing until you get an A,'" she explains. "The iPads make it a lot easier to quiz over and study because the kids have immediate access to feedback."
Tyler Fontenot, age 12, one of her seventh graders, really sees the difference in his performance. "Class is a lot more fun and engaging when you can relate to it," he says. "It's a better way of learning for me." In class they've been using Tellagami, where they make an avatar of themselves and do voice-overs in Spanish. He's also looking forward to the newest assignment in Mrs. West's class, where they'll take fellow classmates on a 'virtual reality' tour to a restaurant of their choice, using Google Maps.