atrévete a soñar (or Dare to dream)
atrévete a soñar (or Dare to dream)
Take a look at a few student profiles from our Verizon Innovative Learning Schools.
Students at our Verizon Innovative Learning schools dared to dream to become video game designers, engineers and doctors but they didn't have the resources to help them learn until Verizon came in.
Many students in our Verizon Innovative Learning schools come from some of the poorest populations, with many students being new immigrants from Latin American countries. The majority speak Spanish or Portuguese as their first language which creates barriers at school.
However, with the help of Verizon students were able to use technology like translation/learning apps such as iTranslate, Google Translate, FluentU and Duolingo.
Take a look at some success stories.
Nadia Flores - 8th grader from Martinsville, VA
Nadia was a shy ESL (English as a Second Language) student until she started getting into robotics. With the help of Verizon Innovative Learning, she learned problem-solving, creative thinking and is now one of the lead coders for the school's' robotics club. Nadia and her all-girl team won first place for their product called Litmus Lipstick, which changes colors to indicate whether or not you're hydrated. Nadia is thinking of patenting the technology.
---
Adriana - 7th grader from Spring Woods Middle School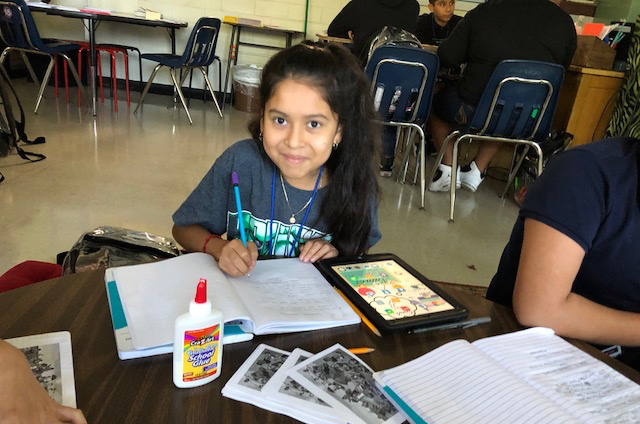 Adriana, a 7th grader at Spring Woods Middle school, is a native Spanish speaker and learning English as a second language. With the use of Verizon Innovative Learning tablets, she asked her teacher if she could use an app to translate lessons so she could have a better understanding of the subjects. Adriana's vocabulary quickly expanded. She went from being a failing student to a student who scored a B on her final exam and even sometimes getting As on assignments. Her teacher, Ms. Cooper gave her the most improved student award at the end of the year.
---
Chris - 7th grader from Spring Woods Middle School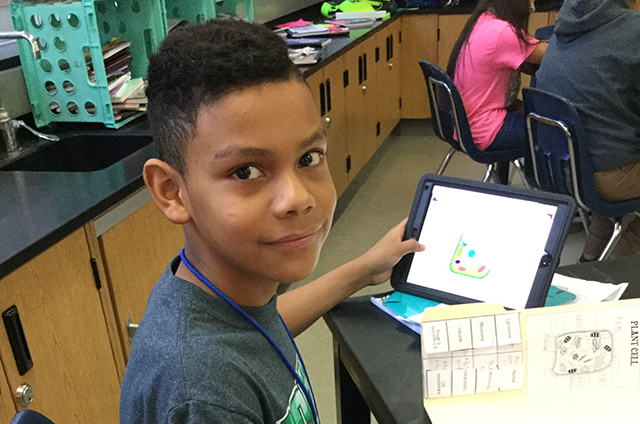 Chris, a 7th grader at Spring Woods Middle school, is also a native Spanish speaker, learning English as a second language. He has a hard time sitting still in class, but loves video games and making movies. One of the first projects his ELA (English and Language Arts) teacher, Ms. Cooper, was to create a persuasive video. Chris produced a stop-motion video about origami, one of his passions. Ms. Cooper was so impressed, he asked him to explain how he edited it to the class. Even though he struggled to learn via traditional papers and tests, he blossomed via video projects throughout the year. Other teachers would wonder at his passing Ms. Cooper's class until she showed them the videos he was creating and how this alternative method of showing his work and knowledge was proving he had mastered the concepts.