Auctioneers and Technology: How Mobile Elevates the Auction Experience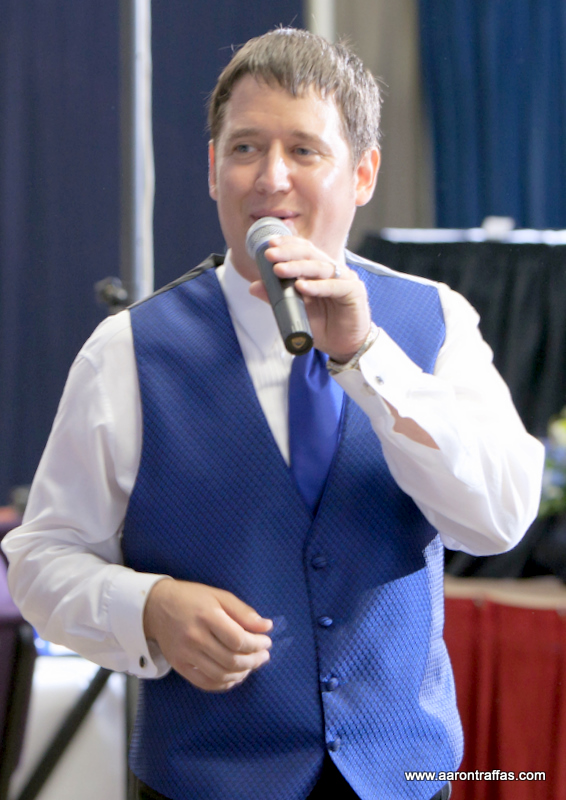 As a trainer of auctioneers, no one knows better the importance of mobile technology than Aaron Traffas. He trains other auctioneers and runs the website AuctioneerTech.com. Traffas practices the trade for Purple Wave and holds three industry designations. He's a perfect example of a guy who stays on top of his industry needs - from inventory management to off-site auctions. We checked in with Traffas to see what's important regarding auctioneers and technology today.
What's the best way for auction houses to stay on top of mobile trends today?
The best way is to be active in the state and national auctioneer associations. The conventions at the state and national level nearly always have presentations on technology, and frequent conversations with other auctioneers will help to spread the good ideas within the industry. There are forums on Facebook dedicated to auction technology, as well as the Auction Technology Specialist professional designation course offered by the National Auctioneers Association, which aims to teach auctioneers how to use existing technology and stay current with new technology to help build business.
When you train other auctioneers, what are the most common challenges they have in terms of mobile technology and usage?
Auctioneers have made great strides in the last few years. Smartphones were rare only a few years ago, and now it's quite common to see an auctioneer carrying a tablet instead of a laptop. I'd say the biggest challenge is connectivity. Many auctioneers hold off-site auctions where they travel to the seller's location to conduct an auction. Some of the industry-specific software for recording bids and printing invoices is starting to migrate to the cloud, and an off-site auction in an area where mobile coverage is spotty puts the auctioneer in a bind.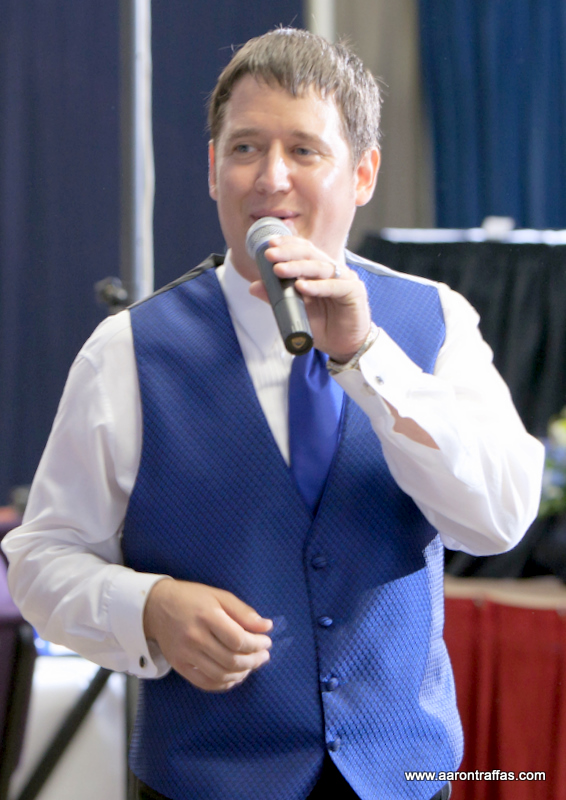 Traffas in his element.
Recent media stories show that auctioneering is growing in popularity and interest as a career… how difficult is it to become an auctioneer?
Honestly, it depends on the state. Many states don't require a license, while many do. It's pretty easy to learn to be a bid caller, and there are auction schools around the country that teach that skill, as well as general business classes, to train new auctioneers. Unfortunately, bid calling is a very small part of being an auctioneer, and learning to create successful marketing campaigns and run a profitable business can be much more difficult.
Which top tech tools do you use in your business as a Verizon customer?
Our company relies heavily on smartphones, headsets, tablets, laptops, hotspots, scanners and cameras. Our sales team is very mobile and geographically distant, so we regularly upload huge amounts of pictures and scanned paperwork back to headquarters. Mobile data is expensive, so we use our mobile hotspots for showing potential clients how our website works and try to wait until we can find WiFi for the big data transfers. We have custom software that handles most of these digital assets, but we do rely heavily on Google Apps for collaboration. We allow our employees to bring their own devices if they wish, but our tech team has been excited about Android since the original Motorola Droid launched, and the vast majority of our company is the Android platform because that's what we prefer to support.
I have several tablets and laptops, but I recently bought a Galaxy Note 3 and have found I'm not reaching for my tablets nearly as frequently. The Note 3 is too thin and light for my tastes, so I've paired it with a 10,000 mAh battery from ZeroLemon and find I don't have to touch a charger for days at a time.
In addition to the built-in hotspot, I use a ton of apps every day, such as Google Voice, Evernote, Press, LastPass and Google Drive. But if I had to pick only one app it would be DoggCatcher (for audio and video podcasts). I'm addicted to podcasts, and because I can't ever find time to read, I consume all my tech news and entertainment through podcasts.
Can you share some tips for buyers who are engaging in online auctions?
Buy from auctioneers who are members of their state auctioneer associations, as well as the National Auctioneers Association. Members of these organizations must uphold the codes of ethics, which make sure the bidders, buyers and sellers are treated fairly by the auctioneers.
Another important tip is to read the auction terms. Auction transactions vary by auction and auction company, so it's crucial that bidders understand the rules for each auction when it comes to how soon payment must be made, how soon the item must be picked up, whether shipping or loading assistance is available, if there's a buyer's premium added to the winning bid to establish the final price and what types of payment are accepted. Finding an auction company that has consistent terms, many different pictures and even videos for the items, and solid inspection opportunities before bidding makes the experience much easier for bidders and buyers.
Which three qualities make a good auctioneer?
That's a fun question. First, I'd say the best auctioneers understand how their customers prefer to bid — at any time from any place — and will take steps to leverage the Internet to accommodate the busy lifestyles of modern consumers. Second, the best auctioneers know today's bidders are looking for items and not necessarily auctions. Today's auctioneer is primarily a marketing professional and must realize that item-level marketing is much more important than event-level advertising. Finally, the best auctioneers understand the importance of the division of labor. It's unrealistic to believe any one person can be the best at sales, customer service, data entry, accounting, marketing, graphic design, tech support, social media and all the other components of a successful business.
Why did you get into this business?
I started working part time while in college for a new firm called Purple Wave Auction Co. that needed help with tech support, networking and Web design. A few months later, I found myself working more than full time and practicing bid calling. By the time I graduated from college, I was an auctioneer and immersed in the auction industry. Over the next decade, I found myself in many different roles in our company, from bid caller to computer programmer, and I continue to love the auction industry.
What's the oddest item you've personally handled as an auctioneer?
We've sold a bunch of interesting things over the years, from a lot of office cubicle dividers measured in miles to a mechanical bull. We once sold a lot of about 3,000 geese. It was actually a sad story, as the owner had abandoned them on a farm and we were working for the local sheriff who had assumed custody. Auctioneers don't always have the goal of maximizing price, and this was a perfect example of a time when we were trying to solve a problem instead of get the most money for an asset. They didn't sell for much money, but we had auction terms in place to make sure the winning bidder would be able to properly assume safety, care and feeding of the birds.
Have you had any experience with auctioneers and technology, whether as a seller or a bidder?
For more Verizon Wireless news, subscribe via RSS feeds in the right rail.