Auctioneers and Technology: Trash or Treasure Hunts Require Auctioneers to be Mobile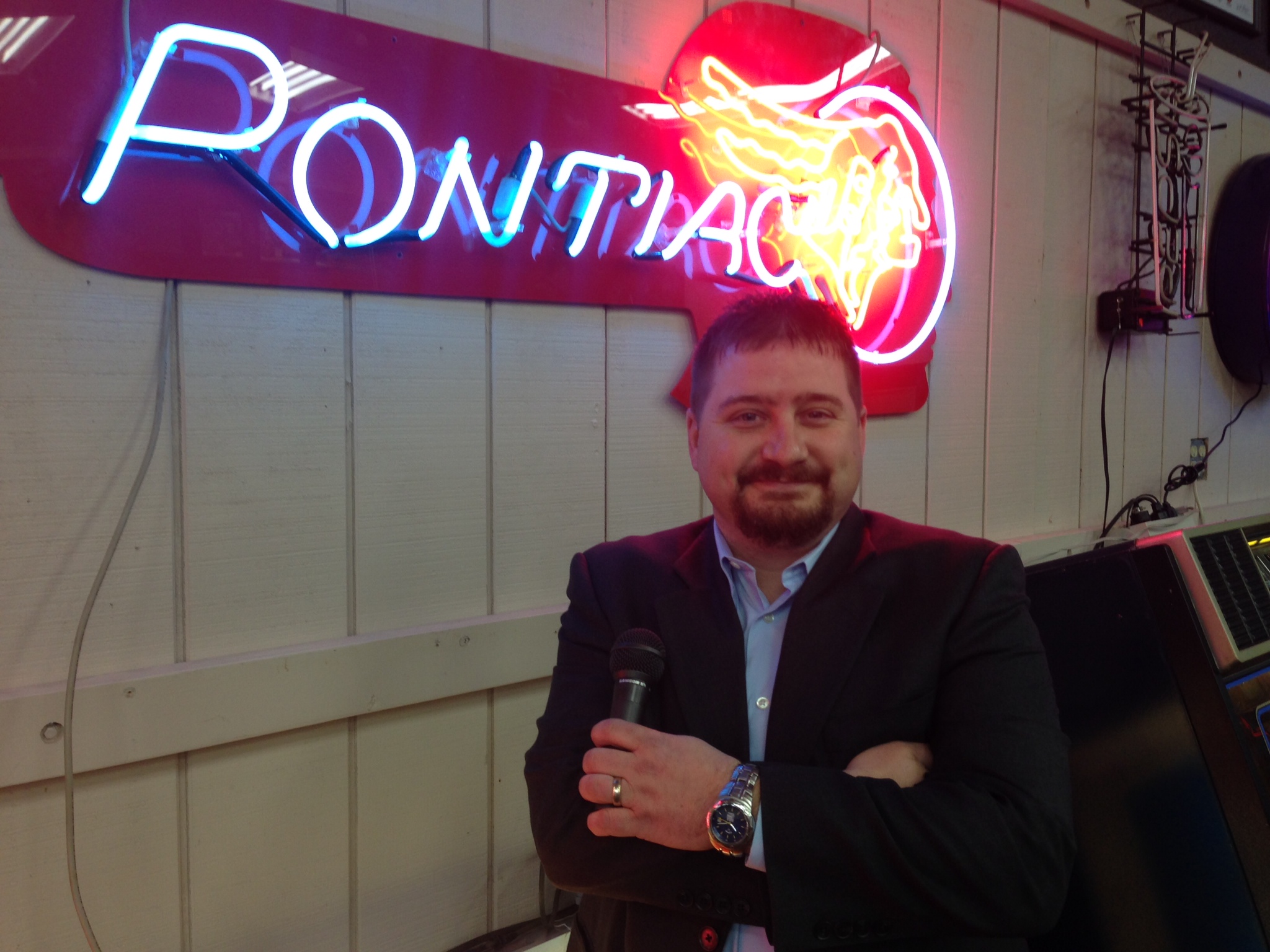 This is part two in our auctioneers and technology series.
In the auction business, there is trash and there is treasure – and both categories depend on the buyer's perspective. But Jack Christy Jr., general manager of a family-owned auction business in Indianapolis, knows it take wireless mobility to get the job done, whether it's finding a home for a retro neon sign or uncovering a bag of diamonds tucked between mattresses.
We let Christy play with a number of Verizon devices to see what worked for the daily tasks of a busy auction house.
Every Wednesday, Christy's of Indiana moves various lots in live auctions – from cars, to furniture to blue jeans so large (72 x 38) you might think they came from a land of giants. This is a busy company that cleans out several houses a day for estate sales and sells overstock supplies in bulk for their dealers and customers. Just one lot of 400 items can take hours to catalogue.
Here's Christy's take on some of the Verizon devices we loaned him:
Samsung Note 3 – Not too large, not too small. Some appraisers want a little larger screen, and this fits into a pocket perfectly.
Ultimate Ears Boom – Great wireless speaker for listening to Pandora while doing inventory in a home for an estate sale.
4G LTE Samsung Galaxy Camera – Good for cataloguing, which can take hours – but I'd use an extended battery.
Christy also trains other auctioneers, so he's always checking out the latest in tech, especially for the Reppert School of Auctioneering, which can train up to 50 people per class.
As auctioneers and technology continue to be a trending combination, Christy recommends these three points to his colleagues:
Embrace change. You have to be willing to investigate new technology and make comparisons.
Test everything. All the carriers will give you test phones. See where they work and especially see where the network works when you travel.
Investigate all your options. And definitely read reviews and check out consumer rankings.
Based on the many trash-to-treasure reality shows like American Pickers, Pawn Stars and Oddities, there's a renewed interest in the auction business that requires digging through musty boxes in attics and crawl spaces (and checking between the mattresses).
Christy said his online auctions draw quite a bit of traffic from Chicago, where people are looking for bargains and best home buys. He posts all his new finds on Facebook and his company website, where they get most traction. Old wooden doctor's desks, for example, rarely sell well in a live auction. But online, they sell for nearly four times as much as people search for retro home buys and better made furniture of days gone by.
Check your state association for auctioneers and the national association if you're interested in special expertise.
P.S. – Christy also suggests you always check between the pages of any old book before donating it to a nonprofit or local library. You just never know what you may find!
For more Verizon Wireless news, subscribe via RSS feeds in the right rail.