Best Features of Droid Mini, Moto X & Bose SoundLink Mini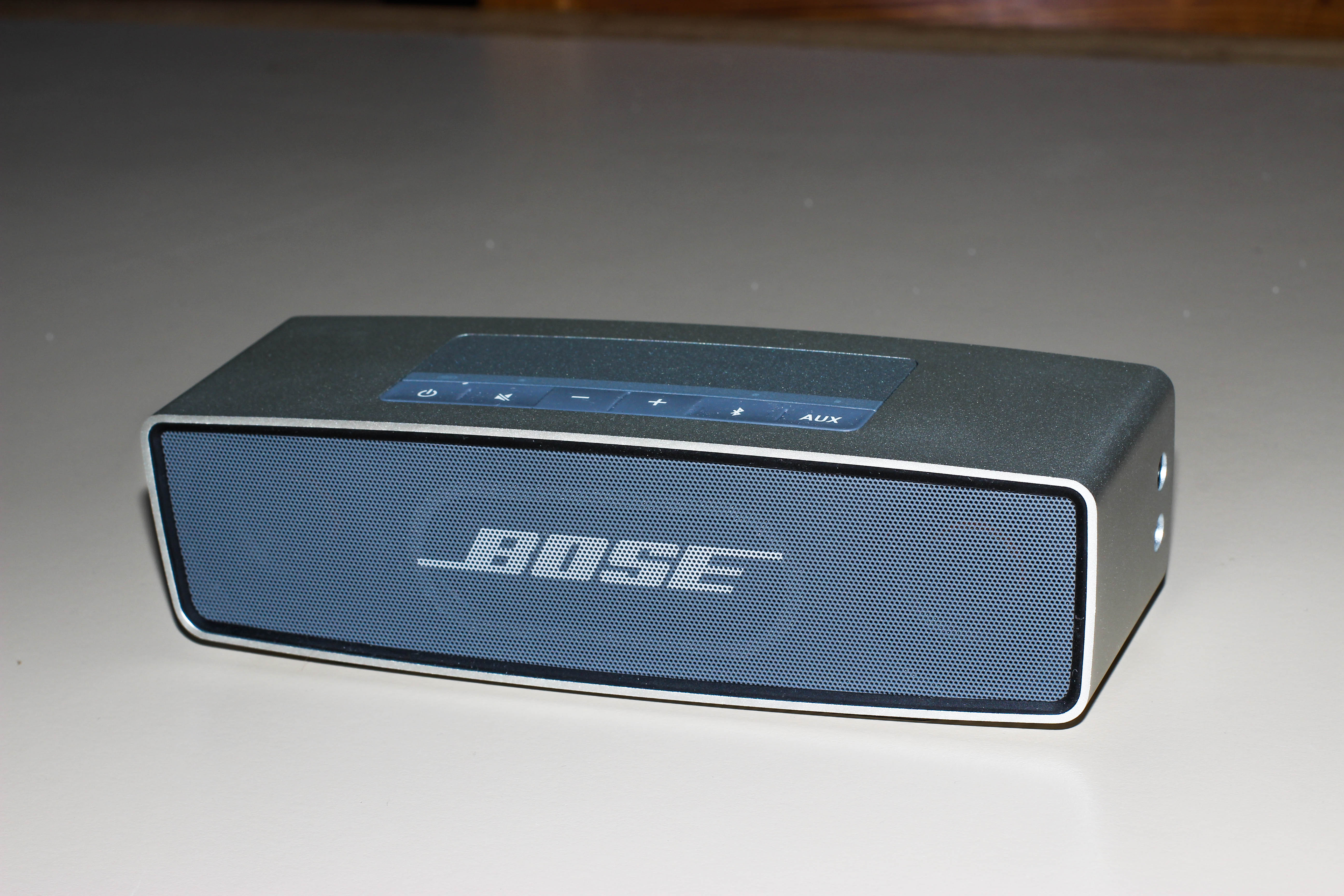 This is a guest post from Eric Decker, a Marquette University student.
Hey there! Glad to be back to tell you about more awesome products I've been trying out the last month. Let's get right to it.
I did some traveling via bus over my winter break from school and brought the Droid Mini with me. I started the return leg of my trip with about 50 percent of its battery left and it lasted the entire six-hour ride without dying, despite me continuing to frequently use it. This phone was also very fast at downloading apps, even in the middle of nowhere in Indiana while on the bus. The Droid Mini has a 4.3-inch screen and supports Verizon's 4G LTE network. At only $49.99, and with a nice battery life, this phone is a steal.
At also just $49.99, the Moto X has many fun features. Google Chrome has an extension you can download called Motorola Connect that lets you text on behalf of your Motorola phone from your computer to any number! Even when you receive phone calls with the extension open, your computer will ring. It's very useful.
With your phone in sleep mode, you can quickly open the Moto X's camera with just the snap of your wrist. Snapchat redefined.
Perhaps the coolest feature the Moto X has is Google Now. Google Now has several voice command options and can perform Google searches. Google Now listens specifically for my voice and can be used without even touching the phone! Just say "OK Google Now" and sky's the limit!
I don't even feel worthy of demoing a product this good. The Bose SoundLink Mini is the heavyweight champion of portable Bluetooth speakers. Once you connect your phone to it, the SoundLink Mini will automatically connect the rest of the way. No more clicking through a bunch of menus to connect again.
When I was home over break, the SoundLink Mini never left my side. It was easy to carry from my bedroom, to the living room and even the bathroom while I brushed my teeth before bed.
Do I even need to mention the sound quality? It's a Bose product, after all. Just in case this is your first go-around with sound tech, the Bose SoundLink Mini projects some crisp audio with a bumping bass. You'll be shocked how much bass this speaker has when you see the size of it. It defies physics.
Now … if only I could keep the Bose SoundLink Mini … being able to do that would break the sound barrier.
For more Verizon Wireless news, subscribe via RSS feeds in the right rail.