Bloggers Choose Best Verizon Wireless Products of 2012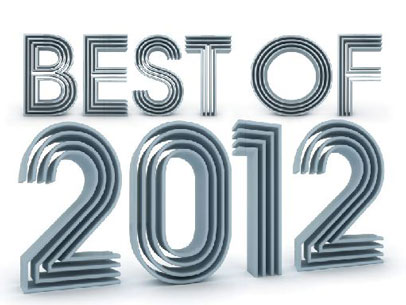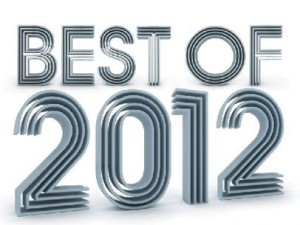 We asked some of our blogger friends from Michigan, Indiana and Kentucky to weigh in on the best Verizon Wireless products of 2012 – all available from Verizon Wireless and reviewed by the experts. Here's what they shared with us. And in case you missed them, we've provided the links to their original reviews.
Julie Strietelmeier aka The Gadgeteer: Samsung Galaxy S III

The Samsung GALAXY S III is the phone I rebounded to after dumping my iPhone 4S in September. After four months, I'm still using it, which says a lot given the fact that so many phones pass through my hands. There's a lot to like about the SGSIII. The display beats the pants off my old iPhone by sheer size alone. It might not have a Retina display, but it's still pretty darn crisp. I also like the built-in microSD slot, which I use to hold my favorite tunes so I don't have to use my data plan to stream them from online services. And now that it has Jelly Bean, I think going back to the iPhone would feel like a step backwards in functionality. I'm not sure how long I'll end up using the SGSIII, but for now, it's my favorite.
Mike Wendland aka PC Mike: Parrot AR.Drone 2.0
Hands down, my favorite gizmo this year was the personal drone. Most fun I've had with a tech toy in years. Very cool video, easy to operate and really delivers stunning HD video.
Jim O'Brien for WCSX Radio 94.7: Samsung Galaxy S III

The Samsung Galaxy S III not only met my expectations, it exceeded them. As an iPad power user, I actually found myself using the phone in meetings. Great call quality, nice design and fit perfectly in my hand (I'm 6'5" and have big old meat hooks for hands, but still). It's still my gold standard for phones in 2012 - and yes, I've tried all the iPhones.
Tom Bates aka Tech Tip Tom: Droid RAZR M
The Motorola Droid RAZR M was probably my favorite device to review. As a former RAZOR owner, pre-Android days, I really compared this phone and all its features to today's smartphones, such as Blackberry, iPhone, etc.
Randy McKee aka Gadget Nerdly: Samsung Galaxy S III

I was fortunate enough to use and review a lot of different smartphones from Verizon Wireless last year. There were several that I really liked, but if I had to pick just one, I'd go with the Samsung Galaxy S III. The Galaxy S III offers a large and beautiful display, all-day battery life, great call quality and several innovative software features that make life easier. Simply put - the Samsung Galaxy S III combines industry leading hardware and great software to create a truly fantastic overall package.
Amy Myrick at MISavingsMama.com: Samsung Galaxy Tablet 7.7

I was in LOVE with the Samsung Galaxy Tablet! Not only is it extremely portable and easy to use, but the color on the screen is AMAZING! We used this tablet as we would have a computer and a camera at the same time!
Cris Goode at GoodenessGracious.com: Samsung Galaxy Tablet 7.7

As a previous 10-inch tablet user, I wasn't sure if I would like the smaller tablets. But since I had started leaving my 10-inch at home because it added too much weight to my purse, I thought I'd give it a try. The Galaxy 7.7 Tablet served the perfect role of a super lightweight tool to get the job done while I am on the go. After reviewing (and falling in love with) it, I immediately went out and bought one for my small business and blog. It helps me keep on task wherever I find myself as a busy mom, blogger and entrepreneur.
Lana Wallpe at WalkingTheOff BeatenPath.com: 4G LTE iPad

My favorite product of 2012 has to be the iPad. I know it's not new, and some people are probably thinking "big whoop!", but I was dead sure I would never own one. I'm a PC girl, I have a Droid phone and I can be a bit of a rebel when I feel the urge. Seeing is believing though, and once I saw my girls jump into the world iPad opened for them, I just had to stop and take another look. It's so handy, and while I think the Samsung tablets and other non-Apple products would suit me just fine, it does make a difference that my girls so easily learned to navigate it. Heck, even the big bad farmer who generally poo-poos all technology on principle started using it when his computer crashed during our loan time with the iPad, and just like Mikey, He Liked It!
Jon Jackson for SocialMedia101.org: Windows 8X

Being an avid PC user, and coming from a mobile Android world, I found the Windows 8 platform to be a surprising pleasure to use. Any shortcomings that I had were generally more of a lack of available apps for the OS - though I was always able to come to an acceptable workaround. I didn't find myself waiting for anything on the platform. I think the thing I liked most about the experience is that it was totally new and unique. It's worth noting that while I was reviewing this device, my wife decided she wanted to switch over to a Windows platform phone, as well.
Cornelius A. Fortune for Michigan Chronicle/Real Times Media: LG Intuition

I came very close to choosing the Samsung Galaxy S III because, let's face it, if you don't own an iPhone 5, this one is the device to have. But the real winner is LG's Intuition. Why choose it? Simple. The LG Intuition is clearly not for every taste and quite successfully marches to the beat of its own drum kit. You really can't compare it to anything else on the market. As a mobile phone/tablet hybrid, I haven't seen its equal yet, or a design as daring (and different) as this. Not saying it's perfect, but kudos to LG for actually putting something unique into consumer's hands and giving us (maybe) an artifact from the future of mobile phones.
For more Verizon Wireless news, subscribe via RSS feeds in the right rail.