Boosting 4G LTE Service All Over Wisconsin – From Cadott to Sheboygan
The weather is finally getting warmer, and summer festivals and events are starting to sprout up all over the state of Wisconsin.
We're providing 4G LTE COLT assistance for many of the larger and most popular events in the state this summer. A COLT, or "cells on light truck," is a fully functional mobile cell site that significantly increases the capacity of the 4G LTE network in a given area. Because summer events draw a high number of people to one area, COLTs are invaluable for the additional coverage they provide.
Verizon customers at these events can confidently share the fun with their families and friends back home – with the ability to send photos, surf the Internet and use other popular applications on their wireless devices with the speed and quality they've come to depend on from the nation's largest and most reliable 4G LTE network.
This summer, we'll have our COLT vehicles set up and ready to support these popular events: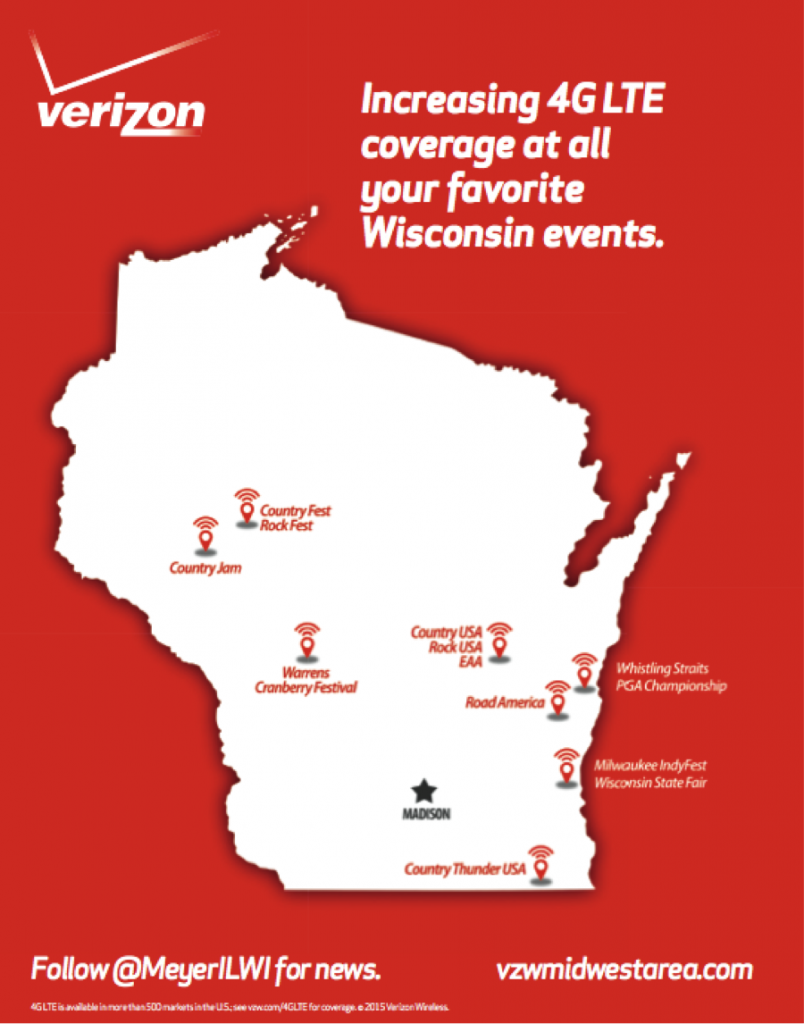 The 20,000-pound COLT is a vehicle equipped with a 30-foot antenna, back-up generator and is packed with network equipment that will utilize our XLTE spectrum to increase capacity for the thousands of wireless phone users attending these events.
So, whether you're listening to the sweet croon of Blake Shelton in Eau Claire or enjoying a world famous cream puff in Milwaukee, you'll be completely prepared to experience all the summer excitement that makes Wisconsin so popular.
For more Verizon Wireless news, subscribe via RSS feeds in the right rail.