Borderless Gaming Heading to the Nation's Capital; Register Today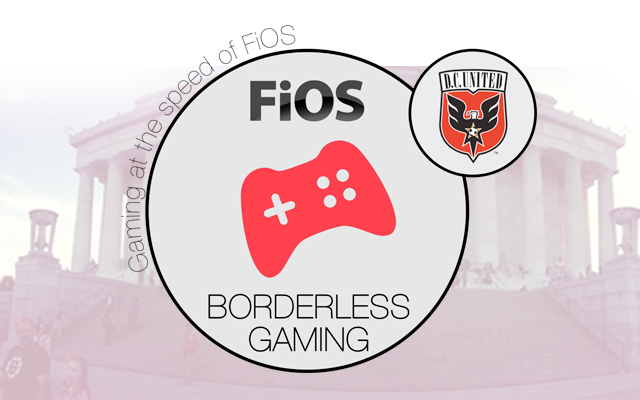 While the world's largest soccer tournament may be over for the summer, FiOS Borderless Gaming is back – futbol style! Do you think you have what it takes to keep up?
On Sunday, August 31st at 12:30PM prior to the D.C. United game, the competition will continue. FiOS will once again host a video game tournament featuring eight competitors battling for the FIFA 14 title and a Verizon Cisco Nexus 7 Tablet.
Players will compete against one another in intense single-game elimination play, with the winner of each game moving on to the next round until a champion is crowned.
All Participants will receive and a D.C. United t-shirt and the winner of the Championship Game will receive a free Verizon Cisco Nexus 7 Tablet - GOOAAAAAAL!
Want to play? See below for free registration and full FiOS Borderless Gaming rules.
The deadline for submissions will be at 5 p.m. on Thursday, August 21, 2014. The first eight registrants will be eligible participants. Selected participants will be contacted on an as-submitted basis and must arrive to event at parking lot #8 by no later than 12:15PM.
Follow the event with the hashtag #FiOSBorderlessGaming. See you there!