Bringing the Power of 4G LTE to Willis Tower in Chicago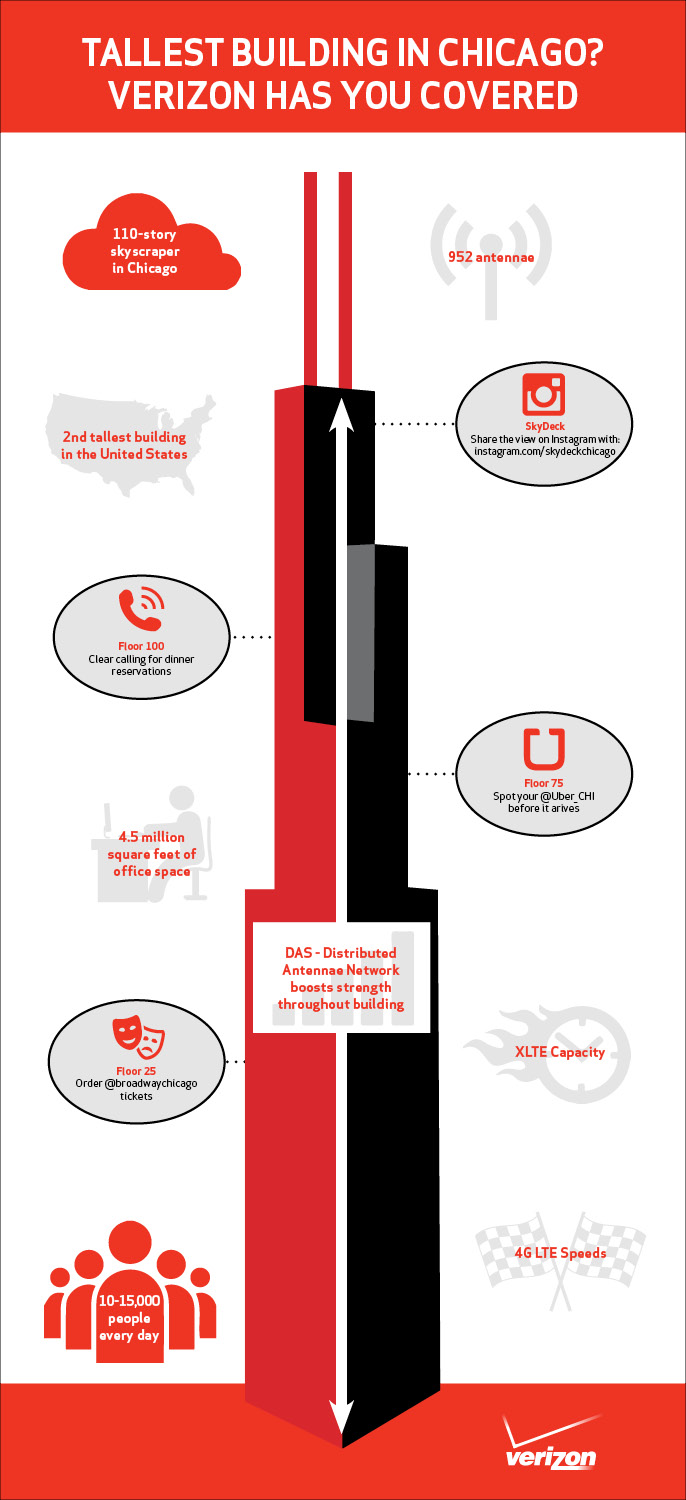 Having a wireless network you can rely on is paramount. In Chicago, Verizon's 4G LTE network has been recognized as one of the best by third-party RootMetrics. We are dedicated to ensuring our customers in the densely populated city can rely on us – both on the streets and in some of the city's largest buildings with occupancy that can rival a small town.
Recently, we completed the installation of a DAS in-building network extension at the Willis Tower, the tallest building in the city and second tallest in the entire country. An in-building system provides Verizon users with a better signal – one that doesn't rely on your proximity to a window and doesn't matter what floor you're on – an important detail in a 110-story building.
This is achieved through an extensive network grid that is deployed to nearly every floor. It's controlled from a central equipment room with a neutral host radio access system that is linked to 952 antennas that provide a clear signal no matter where you are in the building. Willis Tower offers 4.5 million square feet of office space, so that's a lot of ground!
For more Verizon Wireless news, subscribe via RSS feeds in the right rail.