Business, government mobile users get 50% faster peak speeds with Verizon LTE Advanced
Business, government mobile users get 50% faster peak speeds with Verizon LTE Advanced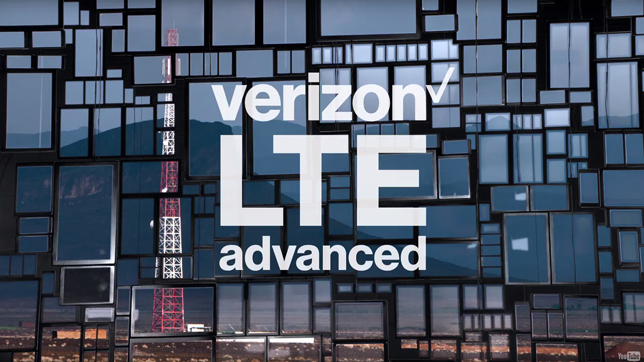 Verizon's business and government mobile users will now benefit from 50 percent faster peak speeds in 461 cities from coast to coast with Verizon LTE Advanced, a technology that uses software to combine multiple channels to speed mobile data over the network. Verizon's next gen LTE Advanced network covers 90 percent of the U.S. population.
"Our clients are receiving a major network enhancement for no additional cost," said Tami Erwin, head of operations for Verizon's wireless unit. "Verizon LTE Advanced works like a turbocharger on an engine.  Speed boosts kick in when users need it most, with big data use.  That's when mobile users get the big peak boost of Verizon LTE Advanced."
To take advantage of this great new feature, mobile business and government users only need to be using one of 39 LTE Advanced-capable phones and tablets already on Verizon's network. These include: Samsung Galaxy S6 and S7 smartphones, Moto Droids and Apple iPhones. There are no settings to change, no indicators to check and no extra plan costs.
In addition, as new devices from Apple, Samsung, LG and other manufacturers are introduced, they will be delivered with LTE Advanced capabilities.
The higher speed capabilities will particularly help businesses that are fully dependent on wireless connectivity such as pop-up stores, and local stores of major retailers and food outlets and construction sites. In addition, organizations with heavy video usage will benefit, as will those having a highly distributed workforce that requires access to corporate applications while on the road, or away from the office.
"Quality and performance are the hallmarks of Verizon's wireless network service," said TJ Fox, senior vice president of wireless enterprise, Verizon. "With Verizon's LTE Advanced, we can now deliver a faster, better experience for enterprises coast-to-coast so that organizations can confidently rely on wireless connectivity to run their business and government operations."
How it works
Verizon LTE Advanced uses software to combine two or three bandwidth channels into one larger channel to send data sessions over the most efficient route to completion. This technology is called carrier aggregation and uses a combination of 700 MHz, AWS, and PCS spectrum.
LTE Advanced currently uses a combination of two- and three-carrier aggregation to achieve faster peak speeds. So while mobile users will continue to enjoy typical download speeds of 5 to 12 Mbps, with two-channel carrier aggregation, peak download speeds of up to 225 Mbps can be achieved. With three-channel carrier aggregation, Verizon's network engineers expect speeds greater than 300 Mbps. Both speeds far exceed the current speeds being experienced by wireless data networks nationwide.