Chicago Mompreneur Does it All Thanks to "Third Child" – Her iPhone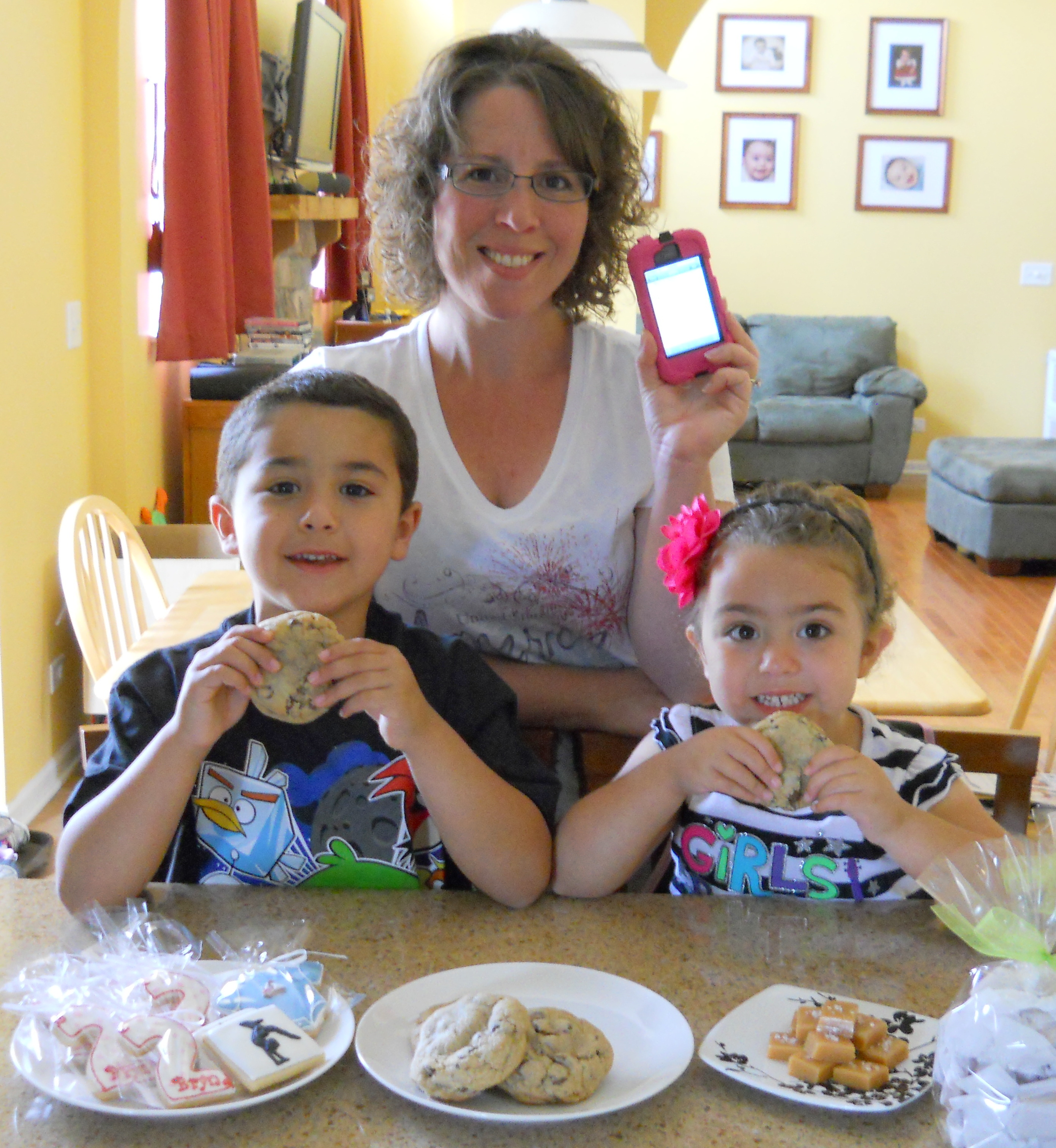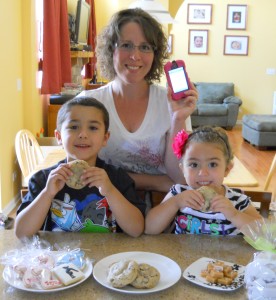 In our quest to find stories from Verizon Wireless customers in the Midwest who do it all and are able to manage their very busy professional and personal lives thanks to technology, we thought about Sandy Arevalo, owner/baker at Firefly Confections. I met Sandy at the Girls' Lunch Out Chicago event back in February.
I'm sure many of you can relate to this – Sandy calls her iPhone her third child. She has it with her at all times, teaches and learns from it and puts it to sleep at night for a good charge. Sandy said the best part about having an iPhone is that it makes her feel like she's always connected and not missing a beat.
"I never miss a work order, and if I'm away from my kids, it's easy for them to get a hold of me," she said.
Sandy also feels her iPhone is an essential tool for her business.
"I'm able to call, text and email clients, take pictures of samples and receive pictures of custom invitations to replicate into custom cookies or other goodies," Sandy said. "I don't even use my camera anymore because my iPhone takes such great pictures."
Some of Sandy's favorite apps include Instagram, Facebook, Fandango and Starbucks. She also uses FaceTime when her or her husband are away on business.
"I have nothing but good things to say about Verizon. It's so nice to do more than just make phone calls and never have bad service or dropped calls. I will be forever loyal to Verizon!" she said.
More about Sandy:
Sandy is a stay-at-home mom with two beautiful children. She loves her kids, her husband and her Cuisinart 7qt 1000-watt Stand mixer! Sandy has always loved to bake and be in the kitchen. Around the holidays Sandy would make trays of cookies to share them with her co-workers. She turned her hobby and passion into a successful business by creating custom decorated sugar cookies and other delicious treats for everyone to enjoy. To learn more about Sandy's business, visit www.fireflyconfections.com.
If you're a Verizon Wireless customer in the Midwest and want to share how technology helps you out in your personal and professional life, let us know in the comments.
For more Verizon Wireless news, subscribe via RSS feeds in the right rail.