Coaches Nationwide Answer the Call to Help Prevent Domestic Violence by Better Mentoring Young Athletes and Youths
Coaches Nationwide Answer the Call to Help Prevent Domestic Violence by Better Mentoring Young Athletes and Youths
Verizon Foundation, A CALL TO MEN, NFL Representatives and CBS Sportscaster James Brown Enable Coaches to Promote Healthier Manhood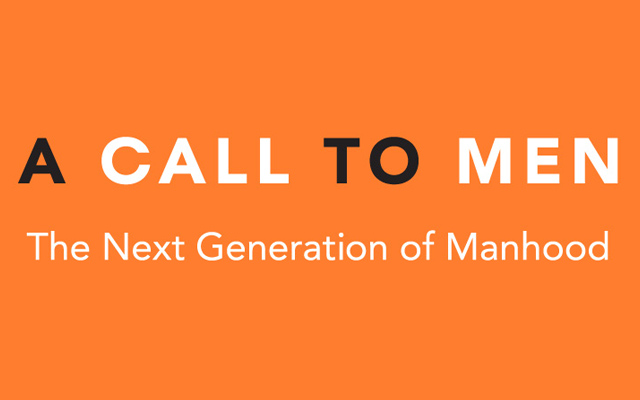 SEATTLE – Nearly two hundred coaches and community leaders on Tuesday (May 7) participated in the final installment of a national effort to draft a new game plan to develop, mentor and lead young men.
The series, entitled A Call To Coaches: Your Voice Counts, has engaged more than 1,000 coaches in Charlotte, N.C., Baltimore and Seattle to help them and community leaders build youths' character in an effort to help prevent relationship and domestic violence.
Hosted by the Verizon Foundation and A CALL TO MEN, the effort has garnered support from key members of the athletic community, including CBS sportscaster James Brown, Seattle Seahawks left tackle Russell Okung, former Seahawks quarterback Jon Kitna, Pittsburgh Steelers cornerback William Gay, Baltimore Ravens defensive lineman Chris Canty, Carolina Panthers head coach Ron Rivera and NFL Players Association representative Willis Whalen. These advocates – including Washington Attorney General Bob Ferguson – have stressed the importance of coaches and community leaders using their unique position to cultivate men who value women as equals and treat women and men with respect on and off the field.
"For many athletes, especially young men, their coach is someone they deeply respect and admire," said Brown. "Coaches are role models, and they have a tremendous opportunity to teach youths not only about teamwork and game strategies, but also important life lessons of what healthy manhood looks like. It's wonderful to see how many coaches and community leaders across the country are taking that responsibility seriously."
The half-day, interactive seminars were designed to equip coaches and community leaders with ways to prevent abusive behaviors by promoting respect, non-violence, healthy relationships and healthy manhood.  Participants were given free resources to help them talk with athletes and youths about these sensitive topics and specific action steps they could apply among their own teams.
Ted Bunch, co-founder of A CALL TO MEN, said: "Healthy relationships begin with respect. Breaking down traditional stereotypes about manhood is essential, and that begins in the locker room or in the classroom. Coaches and community leaders need to take the lead, set the right examples and call youths out when they are in the wrong.  For instance, it's not cool to demean a teammate by saying he throws like a girl. When a coach or community leader stops that kind of language, young men listen."
Participants are now bringing the resources from the training to their teams and communities, using their authority and leadership to encourage boys and young men to have a healthy and respectful manhood.
Susan Sullivan, Verizon Foundation program director, said: "It's heartening to see how coaches and community leaders are tackling the issue of domestic violence and its prevention. For many years, domestic violence has been sidelined as a women's issue, but in reality, it's everyone's issue. It's critical that we have men, particularly those who serve as role models and mentors, talking to young people and their peers about what behaviors are and aren't acceptable in relationships."
The Verizon Foundation recently launched a domestic violence awareness campaign called Your Voice Counts to help men start conversations about domestic violence. The campaign includes a series of public service announcements; a get-involved action guide; and a range of resources developed by A CALL TO MEN and the Joyful Heart Foundation, a national organization focused on healing and empowering survivors of domestic violence, sexual assault and child abuse.
For more than a decade, Verizon has been a champion of ending domestic violence through its various business units and its philanthropic foundation.  Verizon supports a broad range of programs that include:
Training healthcare practitioners and first responders about screening for signs of abuse.
Engaging men as role models and advocates for prevention.
Educating teens about preventing dating violence.
Collecting no-longer-used wireless phones and accessories, with proceeds supporting and furthering domestic violence prevention programs.
Allowing all Verizon Wireless customers to easily connect with a domestic violence counselor by dialing #4673 (#HOPE).
The Verizon Foundation is focused on accelerating social change by using the company's innovative technology to help solve pressing problems in education, healthcare and energy management.  Since 2000, the Verizon Foundation has invested more than half a billion dollars to improve the communities where Verizon employees work and live.  Verizon's employees are generous with their donations and their time, having logged more than 6.65 million hours of service to make a positive difference in their communities.  For more information about Verizon's philanthropic work, visit www.verizonfoundation.org; or for regular updates, visit the Foundation on Facebook (www.facebook.com/verizonfoundation) and Twitter (www.twitter.com/verizongiving).
####
About A CALL TO MEN
A CALL TO MEN works to create a world where all men and boys are loving and respectful and all women and girls are valued and safe.  A CALL TO MEN (ACTMen) works nationally and internationally to galvanize a movement of men committed to ending violence and discrimination against women and girls.  Previously, ACTMen partnered with the Verizon Foundation and the NFL Players Association on the Training Camps for Life initiative, teaching teens about healthy and respectful relationships.  ACTMen is a founding partner of the Engaging Men Campaign and is contributing to the development and launch of the campaign, outreach efforts and educational resources.  For more information about ACTMen visit www.acalltomen.org.
About Verizon
Verizon Communications Inc. (NYSE, Nasdaq: VZ), headquartered in New York, is a global leader in delivering broadband and other wireless and wireline communications services to consumer, business, government and wholesale customers.  Verizon Wireless operates America's most reliable wireless network, with nearly 99 million retail connections nationwide.  Verizon also provides converged communications, information and entertainment services over America's most advanced fiber-optic network, and delivers integrated business solutions to customers in more than 150 countries, including all of the Fortune 500.  A Dow 30 company with nearly $116 billion in 2012 revenues, Verizon employs a diverse workforce of 181,900.  For more information, visit www.verizon.com. 
                                                                     ####