Combining Cycling and Technology to Promote a Worthy Cause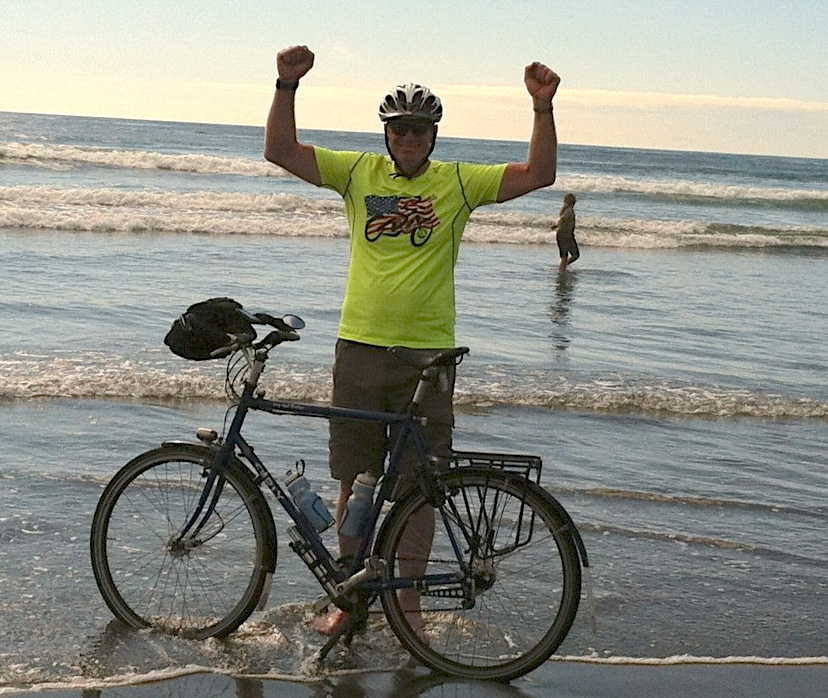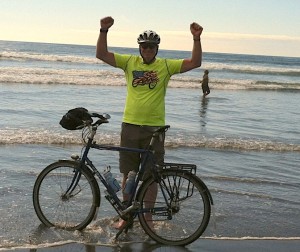 Earlier this summer, Dr. Mark Mansell, an ambitious Lions Club member, wrote a post detailing his progress on his trans-American bicycling journey from Portland, OR to Portland, ME. The idea for his trip was fueled by his passion to raise support and awareness for Leader Dogs for the Blind. After successfully completing this 3,500 mile trip, Mark explains how combining cycling and technology grew his idea from a personal goal to a story that impacted and engaged thousands of people from across the country.
When I was a kid, I often started the school year with an assignment that was titled "What I Did Over My Summer Vacation." There is a piece of me that wishes I was back in school, because after this summer I would have no problem coming up with an amazing story to share with the rest of the class. You see, back in January I had this crazy idea that over the summer I wanted to ride my bicycle from Portland, OE to Portland ME - a 3,500 mile trip. What started out as just another crazy idea actually became a successful reality.
On June 16th, 2012, I left my family and friends and started my solo journey across America. For the next seven weeks, I would follow the same routine virtually every day (somewhat like that Bill Murry movie, Groundhog Day). Wakeup, eat, ride, eat again, ride, ride some more, spend a couple hours connecting with people via technology, sleep then repeat. Despite this repetitive routine and the ensuing challenges I encountered, I was able to find comfort, encouragement and support in sharing my experiences with the thousands of people who were following my progress on this journey of a lifetime. It was these daily connections that would become an essential part of the journey's ultimate success.
Months before I left home, I decided I also wanted use the trip to raise awareness and funds for Leader Dogs for the Blind. Leader Dog was formed back in 1939 by three members of Lions International, of which I am also a member. Since that humble start some 73 years ago, more than 14,000 guide dogs have been provided free of charge to people in need. It was such a joy to me as a Lion for my little bicycle ride to become part of this significant and ongoing effort to help blind and visually impaired people around the world.
To turn a solo bike ride into a fundraiser for Leader Dogs, I set an original goal of raising at least $35,000. To achieve this goal, I began to seek out 1,000 people who would sponsor me for one penny for every mile I rode. Social media and online journaling became powerful tools to invite sponsors and keep them informed throughout the trip. Even though I did the pedaling, it felt as though they were riding along side of me virtually.
It was amazing to see how my little idea could grow so big through the use of technology. I am proud to say that by using this strategy, we have now raised nearly $100,000 for Leader Dogs for the Blind. Without question, the success of this trip can be directly attributed to my ability to utilize technology to connect with people across the country.
On August 4th, I triumphantly rode my bicycle into Portland, ME, completing my promise to ride across the country. By sharing my story and my experiences with people throughout the course of my journey, my ride was able to make a larger impact and become so much more than just a personal effort. The money raised and the broader awareness gained for this incredible organization will easily be one of the highlights of my life.
I would like to thank Verizon Wireless for their support of this trans-American bicycle trip for Leader Dogs for the Blind!
Photo credit: Dr. Mark Mansell
For more Verizon Wireless news, subscribe via RSS feeds in the right rail.