Creating a Sustainable Supply Chain
Creating a Sustainable Supply Chain
By Antoine Foster, Verizon Green Team member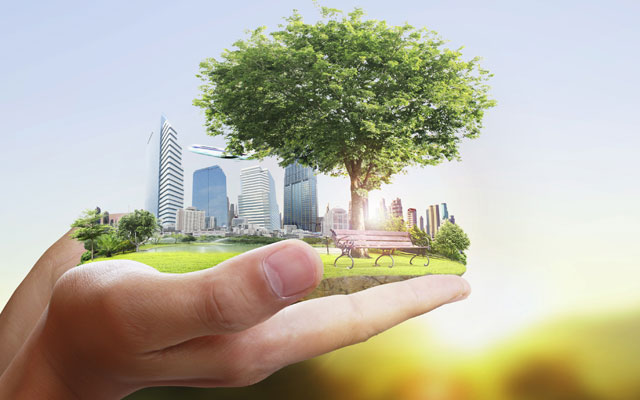 Verizon's Sustainability mission is to utilize and promote sustainable business practices that reflect our commitment to the economic, environmental and social responsibilities we have to our customers, shareowners, employees and society at large.
As an international communications provider utilizing goods and services from hundreds of suppliers around the world, we know that the fulfillment of our mission is not only dependent upon our environmental practices – but also upon the sustainability efforts of the many companies that contribute to our global supply chain.
Our intent is to do business with suppliers that share our environmental ideals and to encourage more of our suppliers to embrace environmental sustainability. That is why Verizon pledged that by 2015 it would focus 55 percent of its overall supplier spending on partners that measure and set their own targets to help reduce their greenhouse gas emissions. We actually achieved this goal in 2014, one year earlier than planned. 
You can find some supplier partnership highlights and success stories in our Spotlight on Supplier Sustainability blog series – featuring companies like GE, Cisco, PwC, Jones Lang LaSalle and Microsoft. As you can see, our green supply chain efforts are linked directly to our Sustainability mission and our overarching goal of reducing carbon intensity.  
With Earth Day approaching, I'd like to share some actions that you can take to minimize your carbon footprint when purchasing goods and services for your home. Here are four green things I do, and I hope you'll consider doing them on Earth Day and beyond.
Consider buying local to reduce the environmental impact of your purchases (less transportation needed, fewer CO2 emissions). 
Look for ENERGY STAR certified devices; they are up to 40 percent more energy efficient.
Replace traditional lightbulbs with LED bulbs. They cost more, but LEDs use less energy and last longer, so they make sense in the long run.
If you're planning to buy a new major appliance for your home, be sure to check your local energy company's website; many offer rebates if you buy an energy-efficient model.
Together, we can treat every day as if it were Earth Day.