Denning Bears Lily and her Sister Jewel Star in Live Stream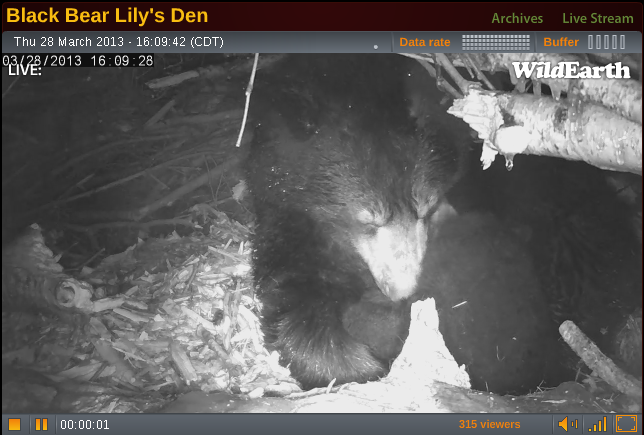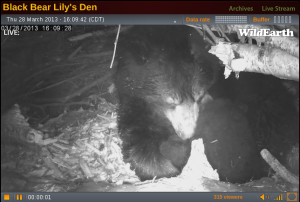 Senior biologist Dr. Lynn Rogers of the Wildlife Research Institute (WRI) is world-renowned for studying wild black bears for over 40 years in the north woods of Minnesota, near Ely. His current studies include two denning bears, Jewel and Lily. This year, Lily gave birth to two cubs, Eli and Ellie, while Jewel hibernated with her yearlings. Their activity is streamed live to a worldwide audience using the Verizon Wireless 4G LTE network and a wireless router from Digi International.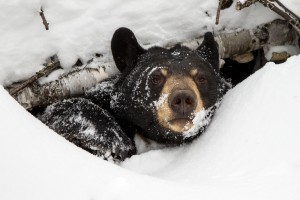 Lily the Bear, Photo courtesy of Jim Stroner
Post your comment on when Lily and her cubs will leave their den! For more information on Dr. Rodgers' study and to the bears' social following, check out the following sites:
For more Verizon Wireless news, subscribe via RSS feeds in the right rail.