'Driphter' Slingbox 500 Review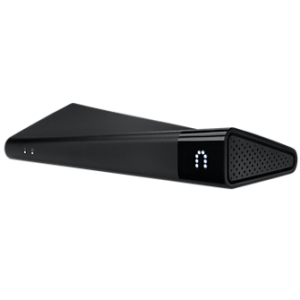 DriphterX from Driphter.com took on the task of writing a Slingbox 500 review as a father of three looking to access content on the go.
Verizon sells accessories . . . right?!? Of course, all the carriers do, but I never would have guessed these accessories would amount to anything more than batteries, cases, chargers, and screen protectors. I received quite an education while researching the latest "Smart" accessories available directly from Verizon Wireless. I found a plethora of really useful and interesting gadgets that are conveniently sorted by Health and Fitness, Lifestyle, and Toys. You can check them out by clicking
HERE
. In true Driphter fashion, we will be taking a specific look at many of the goodies that Big Red has to offer, so let's start with the Slingbox 500! I have had the pleasure of taking the Slingbox 500 for a spin courtesy of Verizon Wireless and have immensely enjoyed my time with this handy piece of technology. I have known about the Slingbox from its inception a few years back, but never pulled the trigger. Looking back, this was a mistake! I wish I had jumped on this a long time ago.
To read the rest of DriphterX's Slingbox 500 review and find out why he thinks many will find it to be "useful and a definite buy," click here. For more Verizon Wireless news, subscribe via RSS feeds in the right rail.