DROID Family Device Review From Brainerd Dispatch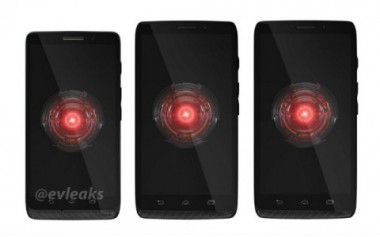 The first collection of smartphones released by Motorola since Google became the parent company sent the Twitter-sphere and tech world buzzing.
Tech Savvy columnist Phil Seibel at the Brainerd Dispatch was anxiously awaiting the release of the new DROID family devices, so of course we lent him the MAXX, Ultra and Mini to try out.
Phil was impressed with the sleek design, user interface, speed of functions and camera quality on each model.
In his review, Phil keyed in on the updated widgets as the new twist that differentiates this collection of smartphones from competitors. New shortcuts are revealed by tapping various areas of the screen, creating a more useable smartphone and greater screen space.
A widget of awe, according to Phil, is the Droid Zap. This function allows all Android users to share photos, data and content with other Android users, even if the handset does not have near field communication.
Phil's full review of the DROID family devices can be found on the Brainerd Dispatch website.
For more Verizon Wireless news, subscribe via RSS feeds in the right rail. to subscribe to all posts, or individual state news.