Full Transparency
Our editorial transparency tool uses blockchain technology to permanently log all changes made to official releases after publication. However, this post is not an official release and therefore not tracked. Visit our learn more for more information.
More of our content is being permanently logged via blockchain technology starting [10.23.2020].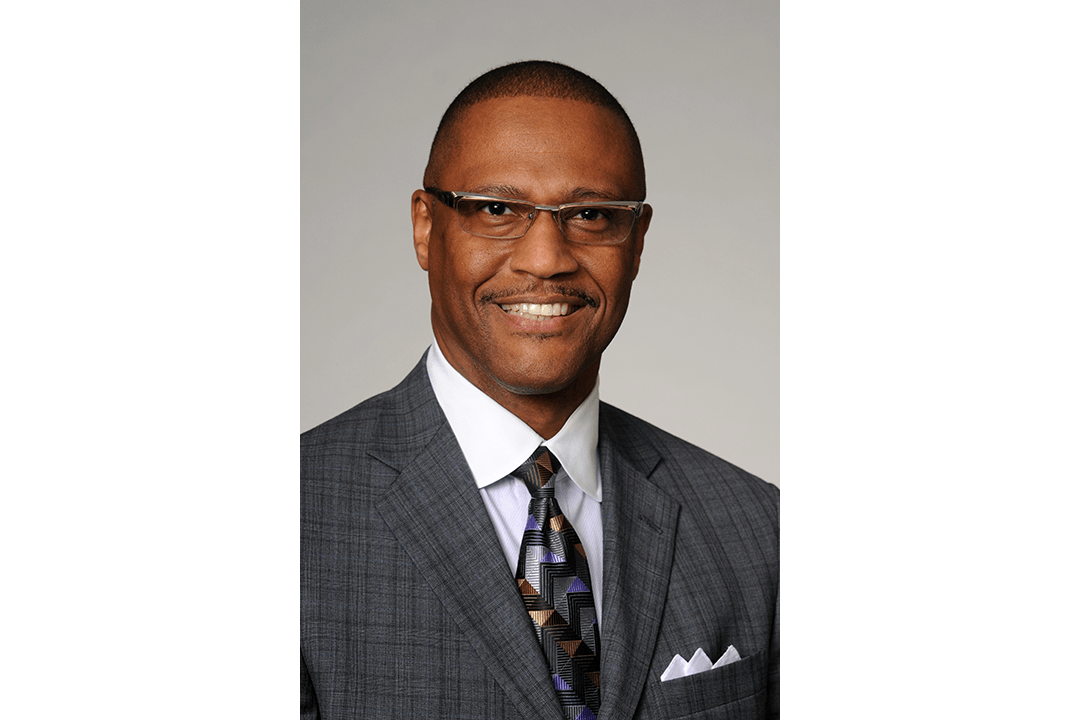 Eric Cevis is senior vice president and group president of Verizon Partner Solutions, Verizon's wholesale division, and is responsible for the company's domestic and international wholesale strategy, including marketing, sales, customer service and wholesale business operations for voice and data network services. A veteran of the telecoms industry, he started his career at Bell Atlantic in 1986.
We sat down with Eric to get his view on telecom industry trends and what's important to his team.
Q. You've been involved in the wholesale industry for many years. How has it changed over your career?
I started my career in the days when mobile didn't really exist, so I've seen the entire telecom industry transform dramatically over the past few decades. From the great convergence bandwagon to the impact of video and rich content, how we all communicate is radically different from when I set out. The very idea of 'consuming media' didn't exist when I began my career – today it's just normal for every single one of us. My job is really to help deliver the promise of that digital world to my customers. This is my focus every day – using the skills and expertise of my team to help my customers do business better.
Verizon has itself transformed dramatically over recent years. Less than 40 years ago, our company was all about voice, but in quick succession we've moved through the data revolution to bring us to the emerging software-defined, virtualized and 5G world we see unfolding before us. We continue to be a leader and disruptor in the market. We innovate and play to win as we deliver on the needs of our customers.
In terms of the wholesale industry specifically, I think the biggest change is the move towards partnership. Historically, the wholesale relationship was rather transactional. However, today, when we talk to our customers, it's all about how we can partner with them. Verizon has been in the wholesale game for a very long time – but we're also a global company ourselves. This gives us an enormous amount of experience and expertise. We also have a great variety of innovative products and services that can change our customers' business opportunities. This combination of best-in-class solutions, expertise and experience works best when our customers become our partners. That's when the magic happens.
Q. As the technology in the communications service space continues to evolve, how do you and the Verizon Partner Solutions team think about your strategy?
This is a very topical question in our business right now.  Over the past 2 years there have been a number of divestitures, mergers and acquisitions in the traditional telecommunications industry.  You have seen some companies acquire assets to increase scale, while others have purchased companies to obtain new capabilities or move vertically into new markets. 
These actions are clear choices firms have made, either to gain advantages in their current business or to try to position their business so it is ready for future growth.  Verizon Partner Solutions has been building its own strategy muscle to gain a greater understanding of what we need to do to give our customers an advantage in their markets.  We have been working with strategy experts to work through framework methodologies, and translating these decisions into value for our customers.  This customer-centric approach will help inform our investment decisions and create a roadmap for developing future capabilities we need to keep up with the technology evolution.     
Q. Verizon Partner Solutions recently gave its views on trends you expect to see in the next 12 months. Looking longer term, what do you think will be the major technology changes in the next 10 years?
I wish I had a crystal ball so I could answer that question! Like everyone else, I'm always keeping an eye on what's hot in the technology world, but it's hard to keep up with the pace of change. What's obvious, though, is that digital is going to continue to transform entire industries. Think about the impact IoT, AI, VR is already having around the world – you can probably multiply that a thousand-fold over the next ten years.
Overall, I expect that digital technology will continue to be a business enabler, but also that it will become ever more firmly embedded into the business. It won't be a question of building out a technology deployment to enable a solution – in a virtual world, the technology will all happen invisibly behind the scenes. It will all be about making the extremely complicated look simple, and removing the focus on the bits and bolts.
Helping our customers make the most of technology to do business better is absolutely at the heart of Verizon's ethos. We're constantly innovating ourselves so we can help our customers do the same. This is why we believe we are well placed to partner for success with our customers to help them take advantage of whatever the digital revolution turns up next to connect people, places, things across the globe.
Q. Verizon Partner Solutions has a big focus on customer service. What initiatives are you currently undertaking in this space?
Verizon Partner Solutions is highly focused on addressing customers' needs in a way that enables their success. This year our IT and operations teams are working on a roadmap to transform the customer experience. This center of excellence continues to drive down intervals and is now moving to transform the full end-to-end customer experience.
High quality customer service is at the very heart of my organization. We don't just want people to do business with us – we want to build relationships with them, so they value our experience and expertise, and come back to work with us time and time again.
Q. If you had one piece of advice for your customers, what would that be?
I think that's easy – don't stand still! We live in a very dynamic world, and the business environment is constantly changing. You can no longer be sure that your market today will still be there tomorrow – you need to constantly be looking for new business opportunities. Technology is really changing the way that people do business today. You need to ensure you keep up with the pace of change, or you will be lost. 
Q.  What do you want customers to know about VPS?
The VPS team is dedicated to delivering a best in class experience for its customers.   We are focused on partnering for success with customers as we all evolve for the future.  However, there are three priorities that I would like to highlight in 2018. I want to:
Leverage Verizon's network investment to deliver more services to customers at more locations, including Verizon's Intelligent Edge Network.

Bring new enhanced solutions to market to expand the offerings that connect our customers to the digital world.

Transform the customer experience with new APIs and tools to simplify the day to day interactions our teams have together.
Throughout the year, we plan several events where we engage directly with customers – our next one is in Florida this month.  These opportunities for open, two-way dialogue are key to the future growth of both organizations. The teams will interact with 100 key customers, sharing the latest VPS priorities and provide forums for customers to deliver input and feedback.  This ongoing connection with customers will enable the VPS team to share what we are doing in terms of strategy, innovation and customer experience transformation that I consider vital for success.
Finally, I have to share the mantra that our team lives by - that "VPS is the partner of choice to deliver a better experience on a better network, connecting people places and things simply, securely and reliability."  I want customers to know how committed the VPS team is to delivering the digital world to our customers.
Learn how Verizon Partner Solutions can work with your business to build the future.