Everything a new grad needs for their first connected apartment
Everything a new grad needs for their first connected apartment
An expert guides us through the latest and best smart electronics and appliances for the new grad on a budget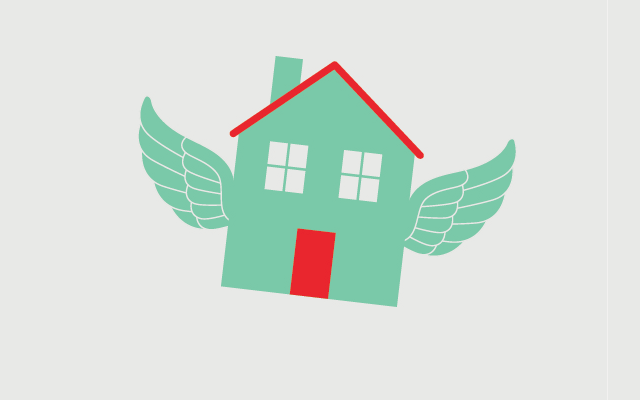 With college graduation season underway, many new grads are moving into their first "real world" living spaces. But outfitting a first apartment is no longer just a matter of choosing the sofa, coffee table and shower curtain that best defines them as people; the homes of the present now involve connected features as well. And because they're usually renters, and typically working with a tight budget, new grads have specific needs when it comes to smart housewares.
From security, to convenience, to fun, there's a plethora of choices out there when it comes to the Internet of Things (IoT), so we've asked expert Stacey Higginbotham, host of the Internet of Things Podcast, to share her picks for the best connected home bets for the new grad on a budget.
Security
Piper All-In-One Security System: "One of the best graduation presents to give is an all-in-one security system like Piper. It's perfect for renters because they can take it with them, but the combination of cameras, sensors and notifications means an intruder will likely be scared off, and if not, you'll have a record of them. It's on the expensive side at $200, but it's far cheaper than a traditional alarm service. The Piper will connect with other Z-wave-connected devices, so your grad can build up a system of automated lights and locks over time."
Home convenience
Amazon Echo: "When it comes to Bluetooth speakers, instead of spending $200 or more on a speaker system, grab the Amazon Echo for $180 and get so much more. Your grad can play music from their phone using Alexa voice controls, get traffic and weather, and, most important, use the Echo as a central control center for other connected devices."
The WeMo Insight Switch: "These $50 smart switches allow you to turn appliances and electronics on and off from anywhere using a smartphone app, monitor energy usage, and more. They're also compatible with the Amazon Echo."
LIFX: "These Wi-Fi powered light bulbs are a bit pricey at $60 per bulb ($100 for two), but you can use them with the Amazon Echo to let you walk into your room and tell Alexa to turn on the lights. And if your grad wants to get geeky, they can integrate their LIFX system with IFTTT and set up their lights to, say, change to one color if it's going to rain that day, and another color when they get a text from a particular person."
Tile: "This $25 Bluetooth tracker is designed to attach to your keys, hang out in your backpack or dangle from your bike. Once registered with the Tile app, your Tile becomes a poor-man's GPS, letting you locate the Tile (and whatever it's attached to) through the app on your smartphone. When it's out of your smartphone's range, it pings nearby Tile users to help locate your lost item."
Fun
PerfectDrink Cocktail Scale: "Robotic bartenders are all the rage, but they're expensive and can be messy. Instead, get your grad a PerfectDrink cocktail scale for about $50. This scale connects to your phone using Bluetooth, and the accompanying app lets you select a drink recipe and then add the right proportions by weight. The app can suggest recipes based on what liquor you have and then you pour your libations until you hear a ding from the scale. Trust me, this is way better than the robotic bartender, and costs much less."
New crowdfunded options
FlipFlic: "I cannot wait to try these new solar-powered blinds! Connected blinds are one of the most highly sought-after devices based on inquiries from my listeners."
CleverPet: "For the new grad with a canine buddy: this system aims to 'engage your dog's mind' through adaptive games and food treats. It's probably pretty entertaining for the dog's owner, too!"