Expanded Verizon 4G LTE Network in Wisconsin and Upper Peninsula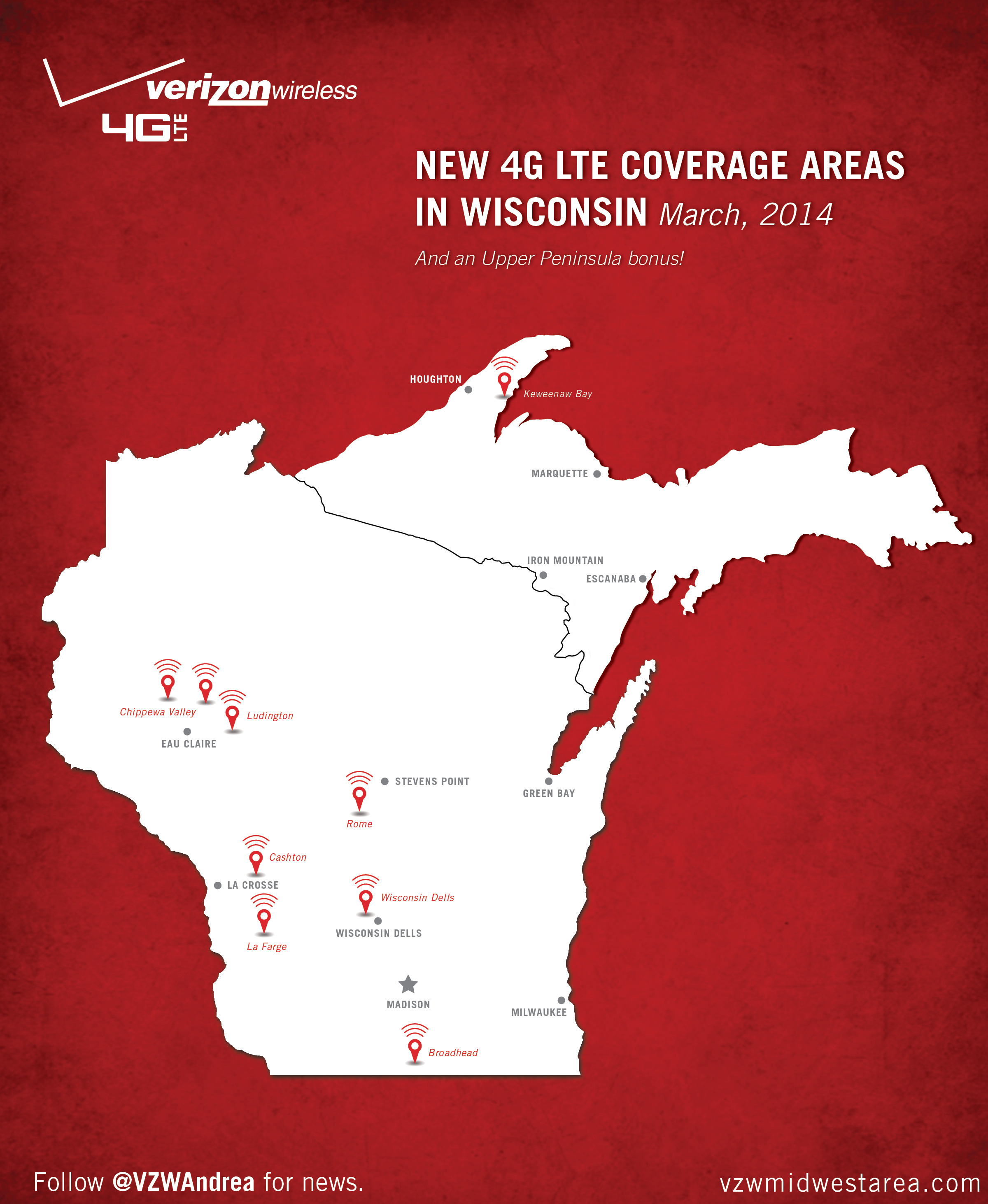 Connectivity is important – especially when you're traveling longer distances and depend on reliable coverage to keep you in touch. Most of the larger cities in Wisconsin and the Upper Peninsula have been equipped with the Verizon 4G LTE network for some time, so now we're working to ensure the same caliber of coverage is available in the spaces between. In February, we reported expanded coverage in nine different areas throughout Wisconsin, including rural areas and stretches of highways connecting towns like Redgranite and Poy Sippi, west of Oshkosh. We're happy to share the latest areas to experience our continued 4G LTE expansion in nine rural areas – so you can stay connected as you crisscross Wisconsin:
East of U.S. Highway 41 near Houghton in the Upper Peninsula, along Keweenaw Bay on Lake Superior
Near State Highways 27 and 33 in Cashton, 40 minutes east of La Crosse
Along State Highway 27, 35 minutes east of Eau Claire
Between U.S. Highway 12 and State Highway 29, 20 minutes northwest of Eau Claire
Along State Highway 11 in Broadhead, 20 minutes east of Monroe
Near State Highway 82 in La Farge, 1 hour southeast of La Crosse
Along State Highway 13 in Rome, 15 minutes south of Wisconsin Rapids
Near Interstate 90/94 and U.S. Highway 12 outside of Wisconsin Dells
East of State Highway 53, 20 minutes northeast of Eau Claire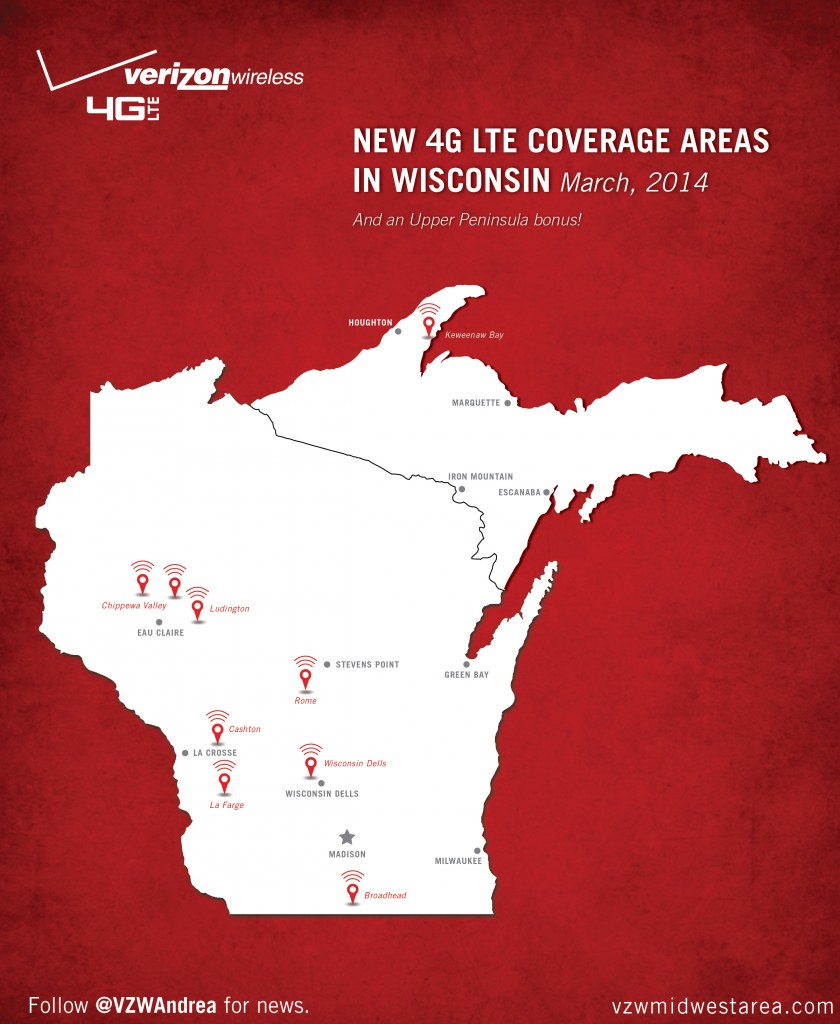 Residents in these areas will now experience the faster downloads, better connections and stronger data sharing that comes with the increased speed of 4G LTE. Additionally, 4G LTE provides a high-speed alternative to broadband, particularly for underserved areas. We've been working since 2011 to turn our existing 3G coverage into 4G LTE access for a greater number of customers. Most of the major Wisconsin cities now have access to 4G LTE – including Milwaukee, Madison, Green Bay, Racine, Eau Claire, La Crosse, Oshkosh and more. Verizon's 4G LTE wireless service now covers more than 99% of our existing 3G network. This allows more than 100 million Americans to experience wireless speeds up to 10 times faster than 3G. Loving 4G LTE in Wisconsin? Send me a tweet - @VZWandrea! For more Verizon Wireless news, subscribe via RSS feeds in the right rail.