Farming With Technology: A Drone, MiFi & Reliable Internet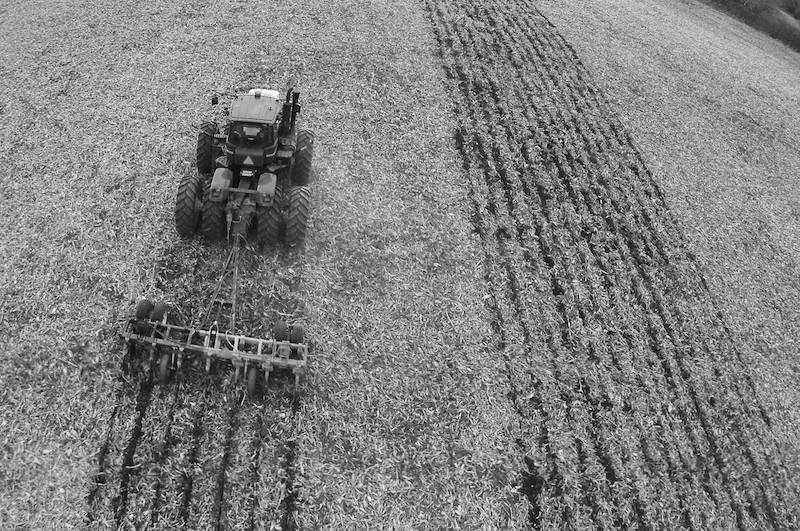 At age 19, Verizon Wireless customer Titan Immel is a successful college student, business owner and farmer who relies heavily on technology and smart devices.
Hailing from Adair, a small southwestern Iowa town, Immel grew up on his family's farm, taking care of farming duties since the age of 12. He currently is studying agribusiness at Des Moines Area Community College in Ankeny.
"I started out driving tractors and helping out with whatever I could. I didn't play school sports, because I was hoping to find my way into the working world a little quicker," he said. "It's tough getting a start in farming—and I realized that at a very young age."
As a senior in high school, he began selling seed corn to farmers who used it to make ethanol and other products. He recently undertook another venture: farming with technology by using drones to support his new business, Aerofarming.
"I'm farming with technology every day. Whether it's inputting my seed entries or setting up a flight plan for a drone, they all require Internet provided from my MiFi. That way, I'm able to access the Internet from anywhere," Immel said.
The drones he flies make passes over farmers' fields, measuring chlorophyll levels. Those numbers are downloaded and mapped into an image that's easy for him to explain to his farming clients.
"I can make decisions based on my images as far as what areas need more nitrogen or other fertilizers that we use, and then save those images to be used the next year to tell the planter how much seed to place in specific locations in a field. The technology is amazing," he said.
Even though Immel often finds himself in the middle of a field with only farms visible around him, his Verizon hotspot maintains a steady signal, enabling him to set up the drone's flight plan from smart devices.
"The hotspot works great! I use it multiple times throughout the day setting up flight plans. I don't know how many times I've had the drone's path saved and I lose it somewhere and have to start all over. Without the Internet, that wouldn't be possible. The hotspot plays a huge role in what I do," Immel said.
For more Verizon Wireless news, subscribe via RSS feeds in the right rail.