First Impressions of the New Samsung Galaxy Camera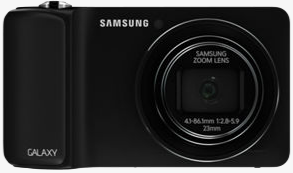 One of the best parts of my job is I get to play with cool technology right when it comes out. This includes the super sweet new Samsung Galaxy Camera™, which recently launched. Here are my initial thoughts on this groundbreaking gadget after a weekend fling:
4G LTE Integrated – The Samsung Galaxy Camera is the first 4G LTE camera available. I shot tons of pictures and HD videos, and they auto uploaded to Dropbox via our 4G LTE network. I could take a true professional shot and share it with family and friends instantly via email or social media right from my camera!
Regardless of the size of the file, the speed of sharing is second to none with this camera. Consider this a preview of what else is coming. I'm not just referring to cameras. Every electronic device has the ability to have 4G LTE connectivity.
21x Zoom – A 21x zoom is equivalent to more than 400mm of zoom power. This means you can bring action from very far away right into your camera with ease. I took a picture of my kids on their bikes two houses away, yet they appear to be right in front of me.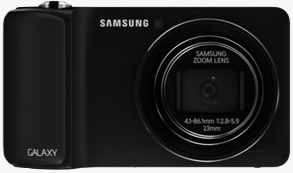 Powerful and simple – The camera itself is really powerful and EASY. Most people don't use 10% of the functions that cameras have these days because they don't know how. After 30 seconds, I had my wife trained on this camera and the different modes. Plus, this Android device has virtually all the same capabilities as a smartphone (other than making calls). From this camera, I was able to start my car, stream my music and check my Fantasy Football league. How nerdy/awesome is that!
Whether you are a rookie or an advanced photographer, this powerful camera will fill any need you have for capturing pictures and videos. As for me, I'm seriously considering entering a committed relationship.
Do you have the Samsung Galaxy Camera, or have you checked it out?
For more Verizon Wireless news, subscribe via RSS feeds in the right rail.