Fitness Apps: Registered Dietician Shares How to Stay Fit With Tech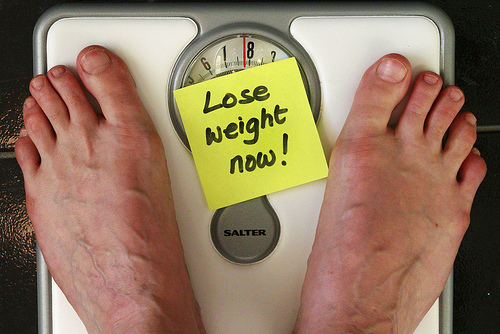 This is a guest post from Kati Mora, MS, RD, a registered dietitian and co-owner/founder of Around the Plate and the Plate Boutique. Kati shares relevant nutrition information that gets you excited about living healthy and eating happy.
With the new year quickly approaching, it's possible you're already starting to think through New Year's resolutions and seeking out ways to make them possible in 2014. Yet thanks to technology, you may not have to look as far as you think.
In fact, your healthy goals may simply be a swipe or a click away. If you have a smartphone or tablet, you know what I'm talking about. With one simple device, you have almost unlimited access to tools specifically designed to help you reach a variety of goals. From drinking more water to eating healthier foods, an app probably exists to help you more easily achieve those goals. The Samsung Galaxy Note 10.1 tablet from Verizon allowed me to get really comfortable with a few of the current apps on the market. The tablet made using the apps super easy.
My two favorite fitness apps were MyFitnessPal and Noom Coach. MyFitnessPal is an app many of my weight management clients use. The interface is pretty easy to figure out and you can track multiple goals, including weight change, calorie intake, nutrient intake and physical activity.
You can also add friends who are using the app to send positive reinforcements along the way. Unfortunately, this app doesn't always provide the most accurate calorie or nutrient amounts. However, it can be a great tool for providing generalized benchmark information to see if you're moving toward achieving your goals.
Noom Coach was a new app to me, but I found its layout to be very beneficial, especially for individuals who aren't quite sure what goals to set or how to achieve them. Noom Coach essentially provides them for you and gives you step-by-step instructions on how to utilize the app's platform to keep track of your goal progression.
If you're looking to change the way you eat by making small changes daily, this app may be just what you're looking for. I didn't see any nutrition experts or dietitians involved in the creation of this app, so you may want to do your homework and get a second opinion on the advice it provides.
Before you start downloading a bunch of fitness apps, take the following tips to heart. They can help you select the right apps for the right goals, and ultimately, lead to greater healthy success in 2014.
Make sure your goals are specific. Before you even start looking for a fitness app to use, be sure to set realistic goals for yourself. After all, if you don't know what you want to accomplish, how can you choose the right app to help you achieve those goals? There are literally hundreds upon hundreds of health and nutrition apps, so the more specific your goal, the more likely you'll be able to find an app that really works for you. Goals should be measurable, achievable, realistic and timely.
Do your homework. Not all apps are created equal. As I was reviewing a variety of health and nutrition apps, I noticed a few that didn't have accurate recommendations. Be careful with where your information is coming from, whether it's a website, blog or app. Do not be afraid to get a second opinion. Ask your doctor, dietitian or personal trainer to take a look at the app in question to get their opinion on the advice it provides.
Choose an app that's easy to use. Another important factor to consider when using an app is its ease of use. After all, if it's too complicated, odds are good you won't use it long. Keep it simple and look for an app with a clear and concise platform.
Have fun with it. Lastly, remember to have fun with the fitness apps you're using. It can be a fun and unique way to achieve and track your daily progress. It should also add to the process, not take away, so if it's no fun or too much of a hassle, try something else. There are plenty to choose from!
For more Verizon Wireless news, subscribe via RSS feeds in the right rail.
Photo Credit: Alan Cleaver via Compfight cc