Foodie Smartphone Apps for Farmers Markets, Recipes and More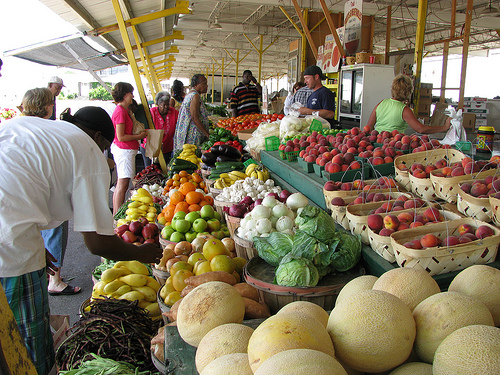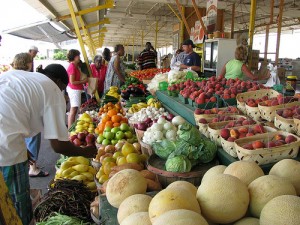 The number of U.S. farmers markets has grown 175 percent since 2000 with the USDA now reporting nearly 8,000 markets. Driven by consumer demand for fresh, local produce, farmers, local communities and consumers are all benefitting from the trend.
The Midwest alone is home to nearly 3,000 markets, each filled with in-season produce, flowers and artisan crafts. The Dane County Farmers Market (Madison, WI), The Historic Haymarket (Lincoln, NE), Minneapolis Farmers Market (Minneapolis, MN) and communities across the Midwest are contributing to our nation's food supply and supporting local economies.
Wherever you call home, here is a mobile market basket of foodie smartphone apps to help you find nearby farmers markets, choose fresh produce at its peak and try new recipes using hundreds of farm-fresh ingredients.
So where is your closest farmers market? Locavore, free on iOS and Android, uses your phone's GPS location to pinpoint the nearest farms, farmers markets and community-supported agriculture (CSAs). The app also provides current and upcoming lists of in-season items – helpful for menu planning. Don't forget to show off your farmers market bounty on Facebook, Instagram and Twitter.
Get the inside scoop on deals, in-season produce and farmers market fun with Farmstand, free for iOS. Market-goers share photos and comments about what they are finding and buying at local farmers markets. Decide which market you want to explore and check the time and location from your phone.
Take the guesswork out of picking the perfect cantaloupe, ripening avocados and cooking fennel. The Perfect Produce app, $1.99 on Android, provides an A-to-Z fruits-and-veggies guide, detailing what you can expect to find at local farmers markets and supermarkets. Each listing includes color photos, buying tips, storage suggestions and preparation instructions.
Get (way) back to food basics and channel your inner hunter-gatherer with the Fast Paleo app, $.99 iOS and Android. This app offers the largest online database of Paleo, primal and gluten-free recipes. Organize recipes by favorites, want to try, made this and recommendations. Your digital cookbook can be updated with comments and cooking notes, shared with the Fast Paleo community and displayed via Facebook and Twitter.
Locate new markets, share photos and adventures with other locavores and buy the freshest ingredients for your favorites recipes this harvest season. By connecting your love of in-season foods with these smartphone apps you can transform your farmers market experience and embrace the farm-to-plate trend.
For more Verizon Wireless news, subscribe via RSS feeds in the right rail.
Photo Credit: Natalie Maynor