Former Tech Reporter Reacts to New Verizon Chicago Destination Store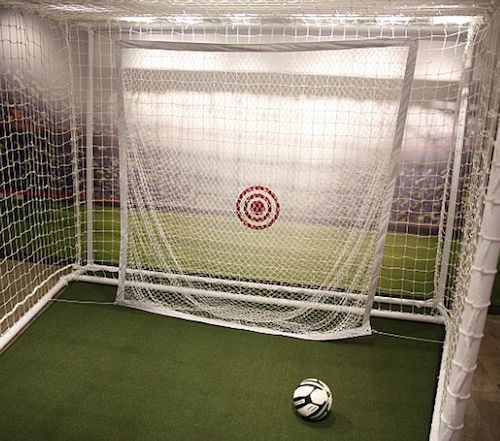 This is a guest post from Howard Wolinsky. A former tech-beat reporter for the Chicago Sun-Times, Howard is a freelance writer based in the Chicago area. He has a passion for photography and when not teaching or writing can be found exploring the city and suburbs. He recently took a tour of the new Verizon Chicago Destination Store and shared his reactions with us.
Tech fans, need a break from your holiday shopping along the Mag Mile? Check out the new Verizon Wireless Destination Store at 840 N. Michigan. The 10,000-square-foot store, the biggest of its kind, is a great place to check out not only what's new in smartphones, but also in other tech.
When you enter the store, you quickly notice this is not just a place to get a new phone, it is a wonderland of technology – both on display and for sale. From beautiful video screens to fun, engaging displays, guests are invited to play!
The store has an urban vibe with CTA-style infrastructure as decoration. Upon arrival you can park your device with a concierge who will make sure you're charged up. In the same area, an interactive wall explains the differences between different phones.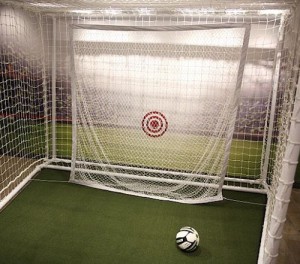 Photo Credit: Tasos Katopodis/Getty Images for Verizon
I really liked the sports tech section. There, I toured my old South Side neighborhood via a system suitable for stationary biking on a sub-zero day. I even peeked at Central Park in the Big Apple. While a soccer newbie, I checked out a wired soccer ball and scored a goal dead center in the net. Not too shabby.
From my time as a "sports star," I wandered over to the Fun Zone - actually everything was fun - and saw some amazing GoPro videos. I started dreaming Go-Pro dreams. And flying Droid dreams.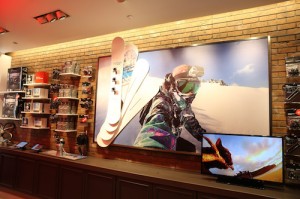 Photo Credit: Tasos Katopodis/Getty Images for Verizon
But when you're done window-shopping, or actual shopping, don't forget to pick up your phone from the concierge!
For more Verizon Wireless news, subscribe via RSS feeds in the right rail.