Gadgetsteria: Verizon Nokia Lumia 822 Review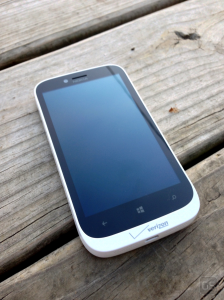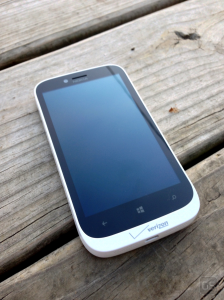 Indiana-based Mike Norris from Gadgetsteria tells you everything you need to know about the new Nokia Lumia 822 from Verizon (running Windows Phone 8) in this review, including some great photos at every angle.
Windows Phone 8 is supposed to finally bring the Windows Phone platform up to par with iOS and Android. And in some ways, it's actually ahead. On the hardware front, Nokia is still trying to regain the dominant position they held not so long ago. Both entities in play share a commonality of being once great giants which have now turned into scrappy underdogs.
After a pretty strong opening bang, both Microsoft with Windows Phone and Nokia with their highly popular Lumia 800/900 devices are back for round 2 with the Lumia 822 powered by Windows Phone 8. Is the second generation Nokia hardware good enough to live up to the hype the first generation garnered and is Windows Phone 8 enough of an upgrade to keep Apple and Google's partners on their toes? Let's check it out. ...
Blacks are incredibly dark. Colors are bright and vivid, popping off the screen it seems. But unlike Samsung's terribly calibrated (or lack there-of) AMOLED displays, the colors never feel too saturated to the point of looking overly fake. In short: contrast is fantastic. Viewing angles are also very good, though at the far edges of visibility 160+ colors do distort a bit. ...
Navigation around the UI, shooting off quick emails, snapping pictures, and flinging birds in Angry Birds is just as smooth as ever (on Windows Phone) and in the grander scheme of things, incredibly fluid. It is incredibly rare to see any lag on the Lumia 822. Then again, the UI was designed from the ground up to be incredibly fast, minimal and lag-free. To that degree, Microsoft knocked it out of the park.
Read the rest of the review on Gadgetsteria.
Photo courtesy of Mike Norris.
For more Verizon Wireless news, subscribe via RSS feeds in the right rail.