Getting More Done With the Samsung Galaxy Tab S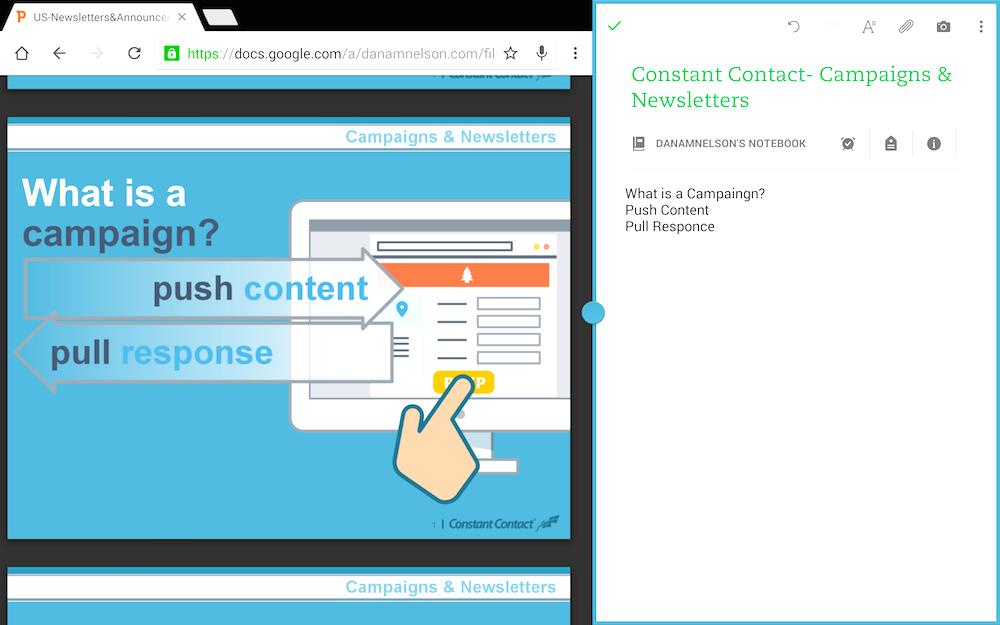 Our guest contributor for this #ilovemytablet post is Dana Nelson, marketing coordinator at Signarama Evansville. She is also a social media strategist and speaker who works with companies on goals, policy, strategy and training. She is a founding member of The Evansville (IN) Social Media Club, a trainer at the office of Career and Workforce Development at Western Kentucky University, noncredit program instructor at University of Southern Indiana, instructor at Kyndle, co-chair of Evansville Girl Geek Dinners, founder of LinkedIn to Learn, and freelance writer for the Evansville Business Journal. And yes, she's a very busy person who's learned how to multitask with her tablet and smartphone.
As a busy working mom who also owns a small business, I have to get a lot done in a day. I'm always looking for ways to get more done with less effort. I wanted to share with you three ways I get more done with my Samsung Galaxy Tab S.
1. Webinar Note Taking: Don't you hate it when you've signed up for a webinar, but it's right in the middle of something else? Sure, most webinars are recorded, and you can just watch it later. If you have my luck though, that was the one they didn't record. I also find that more often than not, I never find the time to go back and get caught up. So I multitask. Using my tablet, I can watch the webinar on the go. I use the multitasking feature of my tablet to have the webinar on one side, and Evernote open on the other to take notes as I watch. I've found this to be so helpful I sometimes use this technique to watch and take notes on a webinar, even when I could be on my desktop or laptop.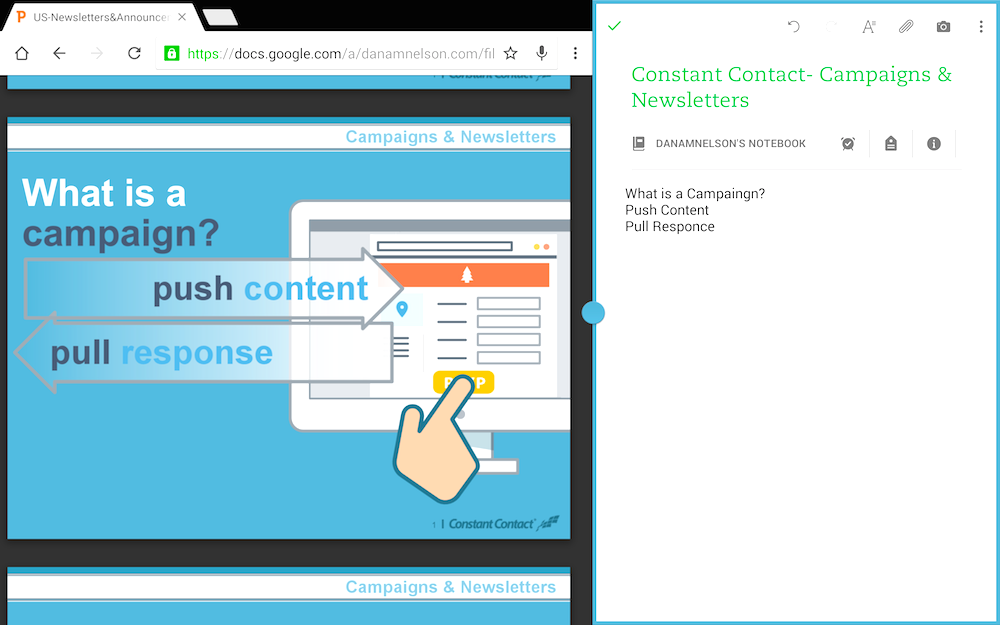 2. Adding Events to My Calendar: Flipping back and forth to get the details of the event that was e-mailed to me so I can add it to my calendar is just annoying. I use to do the old, "I'll add it when I get back to my real computer," and then forget! With the multitasking features of this tablet, I can have my calendar open on one side and e-mail on the other. I can copy and paste the details quickly and easily.
3. Texting When I'm in a Meeting: My job is digital marketing. Often, I need to get in touch with a client to make the client aware of messages on their pages, or deal with other can't-wait issues involving social media. Social media can move fast, and it requires quick response. What if you're in a training class or at a board meeting with some non-digital natives who frown highly on you checking your phone so often? I almost always take notes on my tablet using Evernote. Most have come to accept this, and even appreciate it when I can so quickly and easily find what I need from a meeting two weeks earlier. Enter SideSync. While this isn't what falls under the multitasking feature, it's saved me more than once! With this feature I can see my phone emulated on my tablet on top of whatever I'm working on. This allows me to text, tweet and even take calls from my tablet. Anything I can do on my phone I can now do from my tablet. So now, I don't interrupt meetings and get the over the rim glances from fellow board members. I just answer my text and keep on typing notes. No one is the wiser. Use this for legitimate reasons, or to prevent a total meltdown from that long board meeting where you're discussing that one thing — for the third time.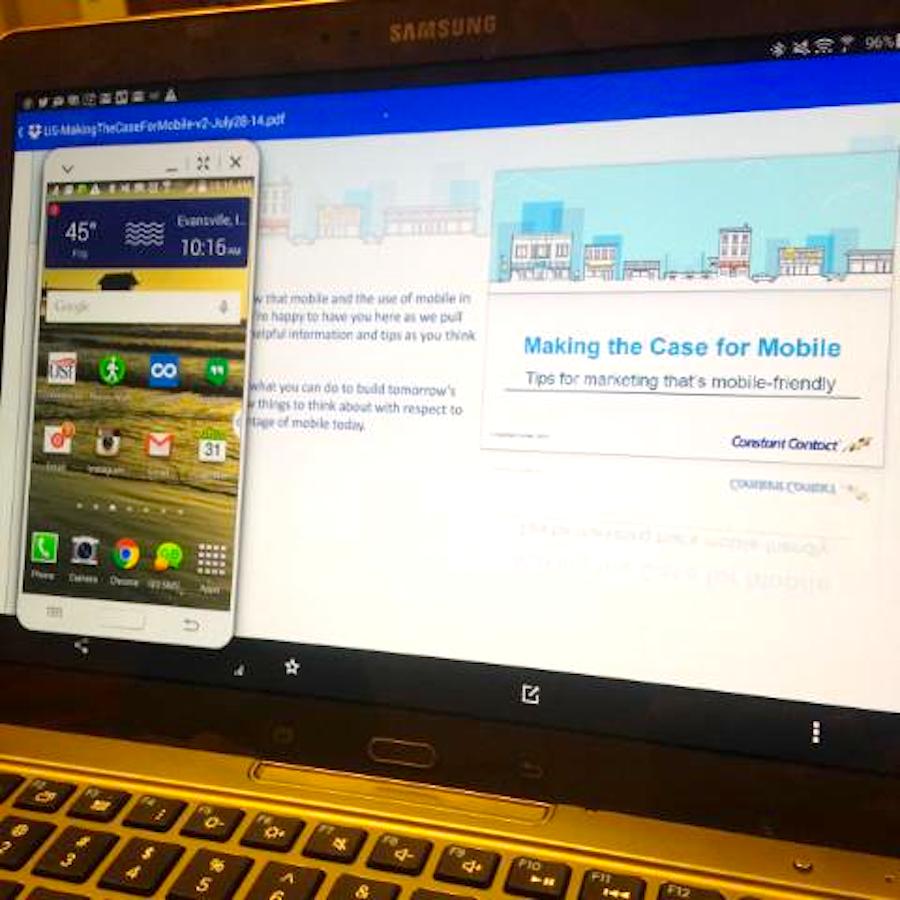 For more Verizon Wireless news, subscribe via RSS feeds in the right rail.