Cookies Anyone? One Girl Scout Troop Embraces Tech from Verizon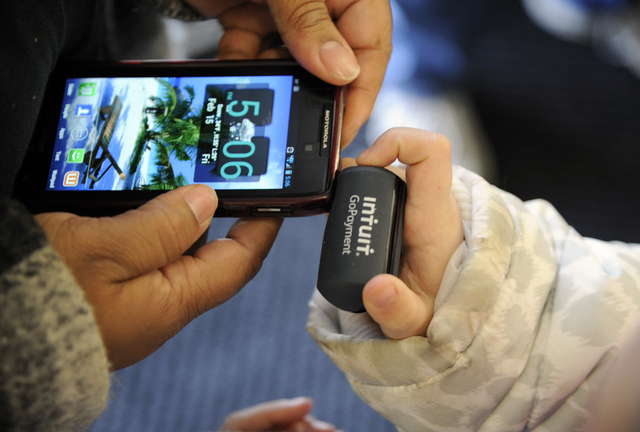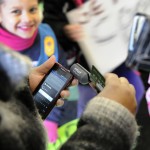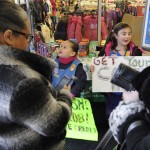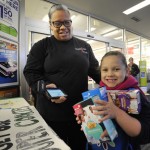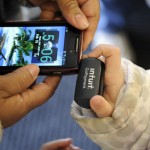 Verizon's Dolores Malcolmson shows her Girl Scout troop how to use a mobile credit card reader.
Are you hankering for a Samoas® cookie right now – a tender vanilla morsel covered with caramel, rolled in toasted coconut and topped with chocolate? In order to better facilitate your cravings, your local Girl Scout troop may be using credit card readers to execute a quick sale and serve the legions of office workers looking for a 4 p.m. snack near the coffee maker.
Just ask Dolores Malcolmson, a Verizon Wireless sales rep in Indiana. She and her six-year-old daughter's troop have already surpassed the sales goal of 2,000 boxes reached last year with help from the Intuit GoPayment, a credit card reader that allows an instant and simple sale by processing the transaction quickly and securely over Verizon's 4G LTE network.
Dolores serves as a co-leader for Troop 2334 on the south side of Indianapolis. This February, her troop began using the mobile credit card readers for the first time. She said the quick transaction has allowed her pint-sized cookie sellers to overcome that one nagging obstacle to making a sale: the person who says "I don't have any cash."
Running on most Android and iOS platforms for phones and tablets, the device sells for under $20 online and in stores. What's more, the reader also comes with a $20 credit for the Intuit account holder. In addition, there are no contracts, minimum transactions or setup fees. Transactions are easily completed with a swipe of the card followed by the buyer's signature.
Girl Scouts who hit the bricks for cookie sales across the country are trained during a one day rally on how to make sales – and are taught "anything is possible."
"At that age, I was so shy I didn't even know how to talk to people," Dolores said. "I'm from a sales background so this tool tremendously helps. The added feature of teaching our girls technology has been great."
As a volunteer for the Girl Scouts, Dolores is also able to tap into the company's volunteer program and give back even more. Every 50 hours she spends with her troop, Verizon acknowledges her good community deeds with a $750 grant. She donates her grant to the Girl Scouts of Central Indiana.
For more Verizon Wireless news, subscribe via RSS feeds in the right rail.
Photo credit: Alan Petersime