'GizmoFusion' Samsung Galaxy Note 10.1 Review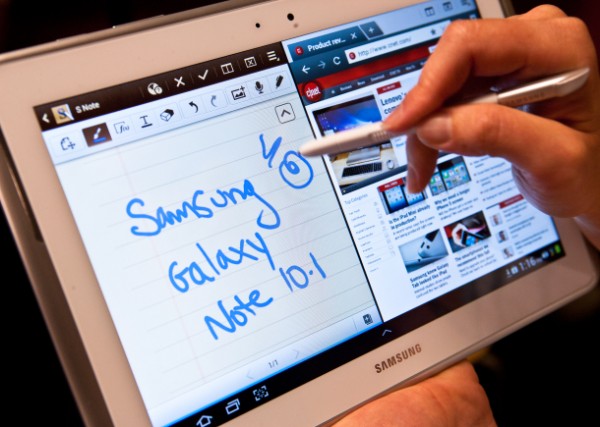 GizmoFusion senior editor Ty Pier recently got his hands on a Samsung Galaxy Note 10.1 and was left impressed. Read on to find out why he thinks the Galaxy 10.1 is "probably the best [tablet] on the market," improved only through the use of Verizon's 4G LTE, " the best network out there, hands down."
Tablets have become such a massive product in the computer world. Samsung, being a top contender is actually opening up stores in all the Best Buys to promote their products even more. Just like Apple does in many establishments, Samsung's presence will hopefully raise awareness about the newest tablets and phones that they have available, as well as, being able to show consumers all the features that are available compared to previous models. Samsung's newest tablet the Galaxy Note 10.1 passed through my doorway recently and had a few welcoming surprises inside for me.
The iPad is designed to be used standing up, this one is designed to be used on its side, which personally I like much more. This is extremely helpful when using the S Pen to write out just about anything. The biggest issue I thought I would have with the pen is that when writing my palm would touch the screen and mess it up. This didn't happen because Samsung actually thought ahead of the curve and used a feature called palm rejection to stop any unintended touch from becoming unintentional input.
To read the full review, head on over to GizmoFusion for pictures and more details on this dynamic tablet.
For more Verizon Wireless news, subscribe via RSS feeds in the right rail.