Born to Fly: GoPro Hero 3+ & Mobile Tech Take Flying to New Heights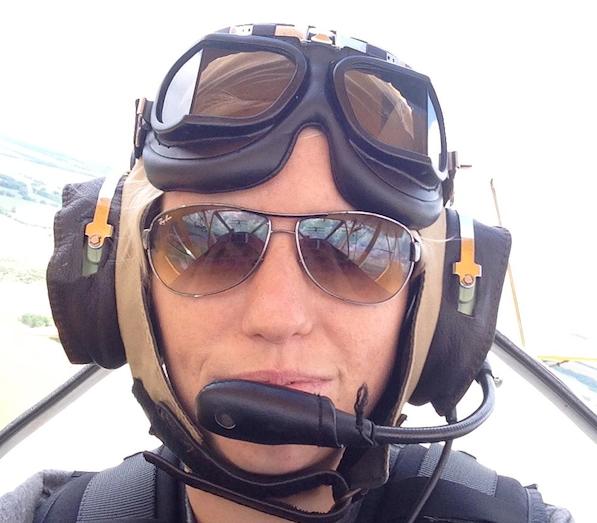 This is a guest post from Tiffany Brown, an engineer, avid Cross-Fitter and a licensed pilot. On the weekends you can typically find her flying over Kansas in her Cessna 150 or learning how to do acrobatic tricks in the air. Today, she is going to give us a glimpse into the types of mobile technology she uses to prepare for a flight and ensure smooth sailing along the way. You can follow Tiffany on Instagram @88tangobravo or on Twitter @Tiff_Brown. (Disclosure: We loaned Tiffany the GoPro Hero 3+ to capture aerial shots.)
First a little background on me: I've been flying for the past four years. I took it up as a hobby in college and have been doing it ever since. My dad, who is a professional skydiver, got me interested in flying. I received my pilot's license a couple years ago and recently passed my instrument rating test. I'm learning to become an aerobatic flyer, and I'm studying for my commercial exam, with the ultimate goal being to obtain an ATP (Airline Transport Pilot's License).
I'm going to take you through what a typical day is like for me when I'm preparing to go flying and the technology that makes it possible (and easier!). The first thing any pilot does is check the weather for takeoff, in flight and landing. When you fly smaller planes, the weather plays a big role in whether it's even feasible to fly. The last thing you want to do is run into bad weather along the way. When it comes to weather monitoring, mobile apps are my best friends. I use weather apps such as AOPA, ForeFlight and Radar for the latest information.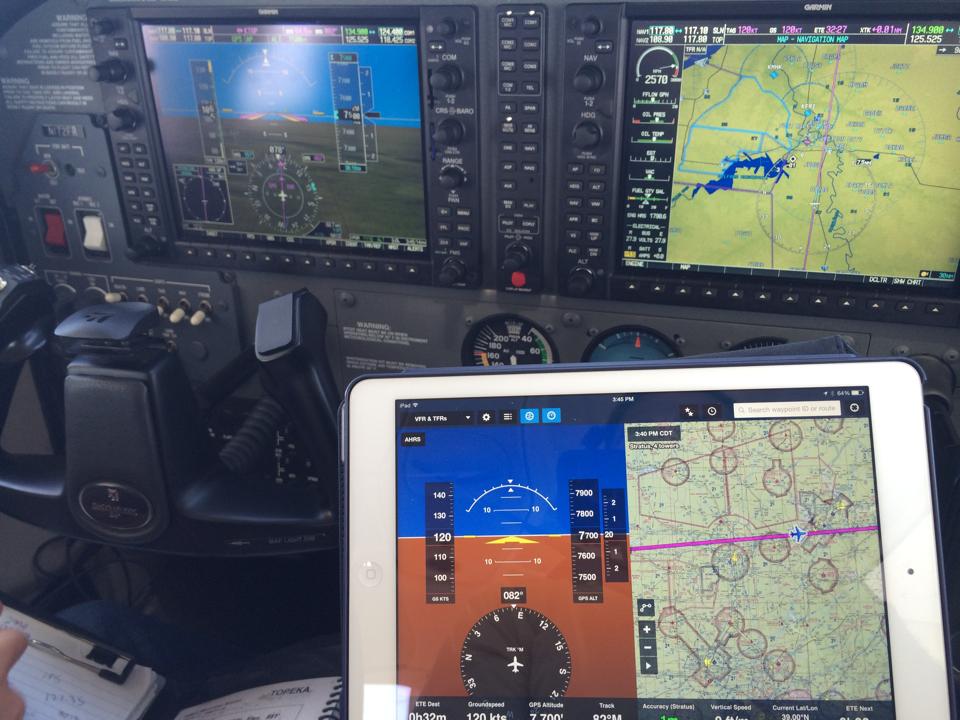 Next up is plotting my course. Flight planning used to be all done on paper. You'd pull out your maps and draw out the lines to determine your course. You'd get a weather briefing and then adjust your calculations. While I know how to do this, I'm thankful that my tablet and mobile device have apps such as, Garmin Pilot or ForeFlight, that can make the process easier and more accurate. The flight information is then stored on my device so I have constant access to it in the air. After all pre-flight planning has been taken care of, it's time to take off. I never leave the ground without my iPad 2, iPhone 5 and Garmin GPS. Interesting to note that airline pilots now fly with tablets. Tablets have replaced pounds of paperwork they used to fly with. Mine stores information such as aeronautical charts, airport directories, approach plates, maps and is connected to my GPS so I know where I am at all times.
I often will fly on day trips to locations across Kansas, and it has been fun to fly with the GoPro Hero 3+. I've captured some great videos and photos from the air. I can mount the GoPro to the dash and capture video hands-free. I've been reviewing the videos and photos after my flights to critique the footage. For example, I can see myself constantly cross-referencing the instrument panel with outside references more often than I thought I did. The image quality and resolution on the GoPro are also top notch.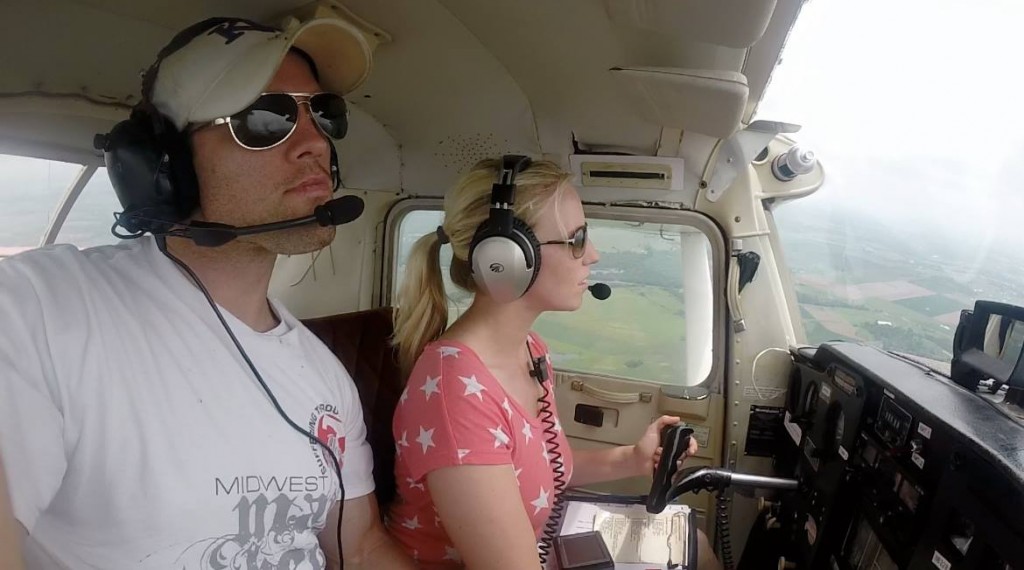 During one of my trips, I attended the Stearman's Field Fly-In in Benton, KS and got some really great shots. I went up in the Stearman with other pilots and got a front row seat while they executed formation flying. Stearman Biplanes were originally made in Wichita, KS, and everyone who has a Stearman is invited to fly their plane home for the event.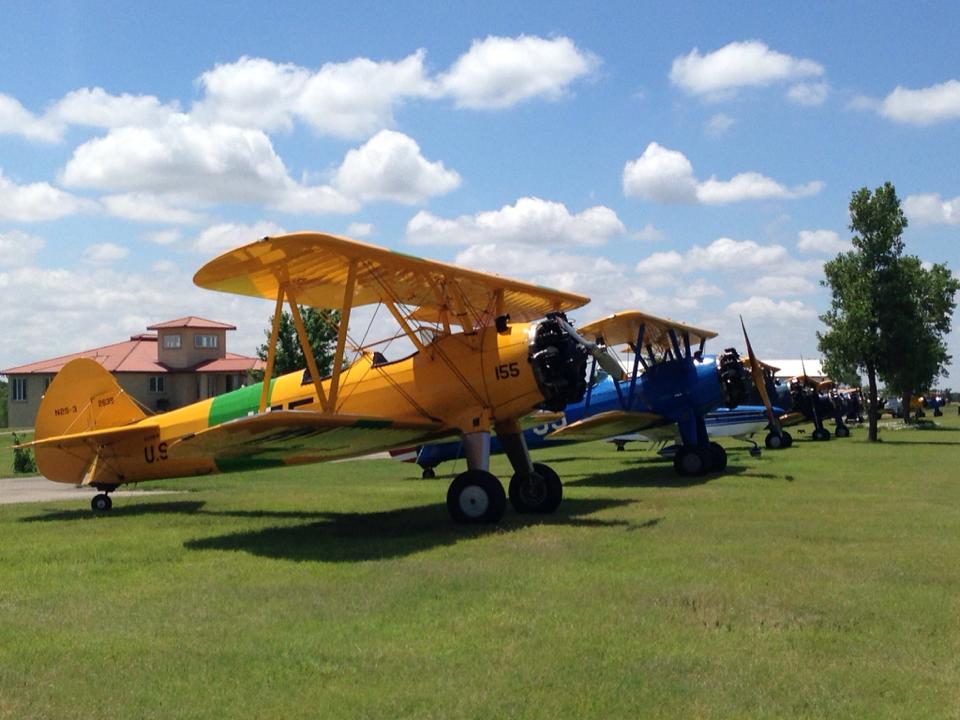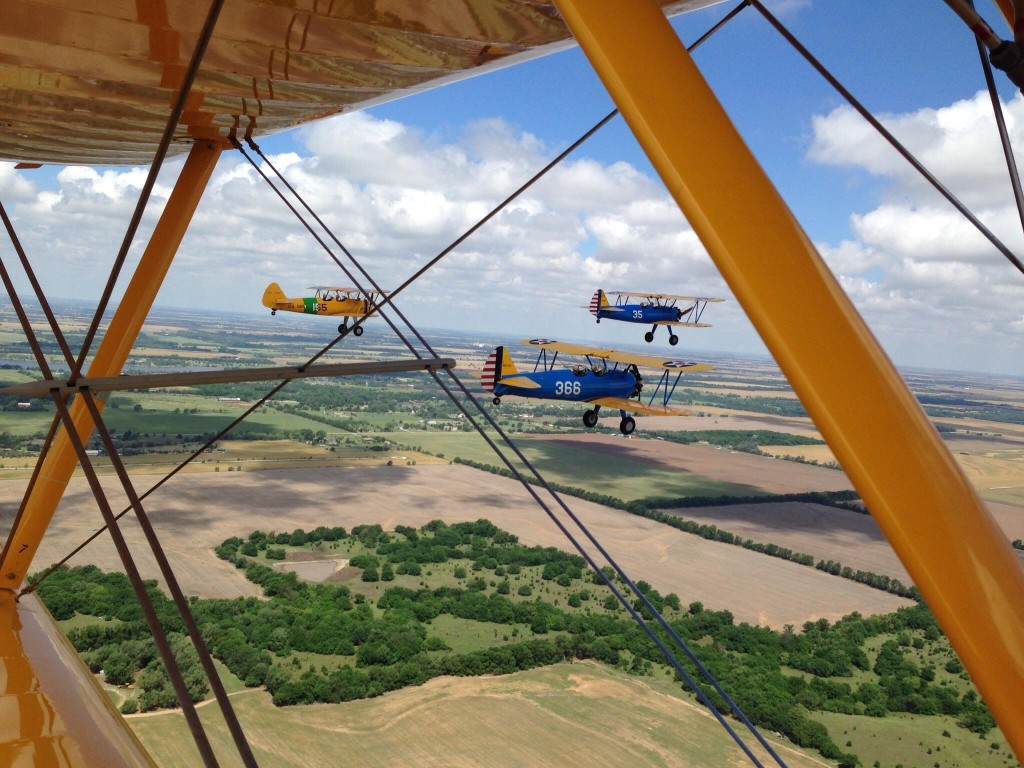 Since I am traveling to places like Benton, Great Bend, Hays, Hutchinson and more, it's good to know I can trust my mobile device will work when I need it on the Verizon network. There was a time when I was having issues getting my plane to start in Western Kansas, and I was able to call for help to eventually get it going. Thank goodness for the 4G LTE network throughout the state! As you can see, when I'm flying, my day starts, continues and ends with the use of technology!
For more Verizon Wireless news, subscribe via RSS feeds in the right rail.