Guest Post: Verizon Powering ESPN 680 Basketball Producer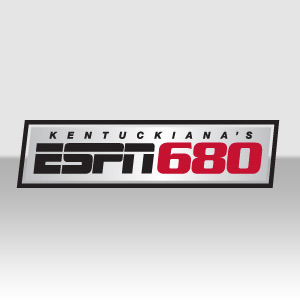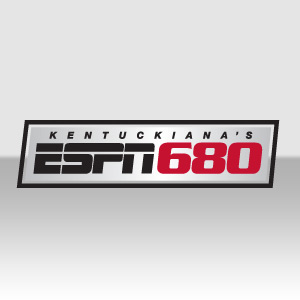 Andy Sweeney is a producer and frequent guest host on ESPN Radio 680 in Louisville.
Everywhere the No. 4 University of Louisville (UofL) Cardinals end up playing in the college basketball tournament – and I predict they will get to Atlanta for championship weekend – a Louisville ESPN 680 radio reporter will be on media row covering the games and I'll be with them. I'll also be producing and sometimes co-hosting special morning lead-in shows to the second and third-round games starting at noon on Thursday and Friday at Rupp Arena in Lexington. And when Rick Pitino holds a news conference during the tournament, fans can plan on listening to the Coach's commentary live exclusively on ESPN 680 in Louisville.
All the hosts of locally-produced ESPN 680 shows, including Bob Valvano ("the Bob Valvano Show," noon to 3 p.m. weekdays) and Jason Anderson ("The Zone," 3-6 p.m. weekdays), use Verizon Wireless devices to make sure we get the network connections we need to bring the play-by-play back to fans at home.
As producer, I'll be using the dedicated mobile hotspot that I keep all season long for covering games at the KFC YUM! Center in Louisville. KFC YUM! has sufficient connection speeds on its internet service, but with 22,000 fans in attendance trying to share pictures and send emails, I notice a big difference in speeds when I use my Verizon 4G LTE Hotspot. You need that kind of speed and reliability when covering college hoops tournament games.
Some of the apps I count on with my Samsung Galaxy Note II are Twitter (to tweet during games and to announce breaking sports news and make snarky comments all week long), VZ Navigator for directions to various locations around Louisville where ESPN is doing broadcast remotes, and Dropbox™, a free file-hosting service.
I don't know why more people in the media don't user Dropbox, because it's a lot easier to upload big video and other files there, where they can be picked up by the studio, than using email. And I can do it all with my Note II, instead of pulling out a laptop or tablet.
My pick for the tournament champion? If UofL and (No. 2) University of Indiana can get on opposite sides of the bracket, both have a shot at going all the way. It's so random until Selection Sunday, but after that we'll know a lot more.
For more Verizon Wireless news, subscribe via RSS feeds in the right rail.