Hands-Free Options to Help Illinois Drivers Comply With New Law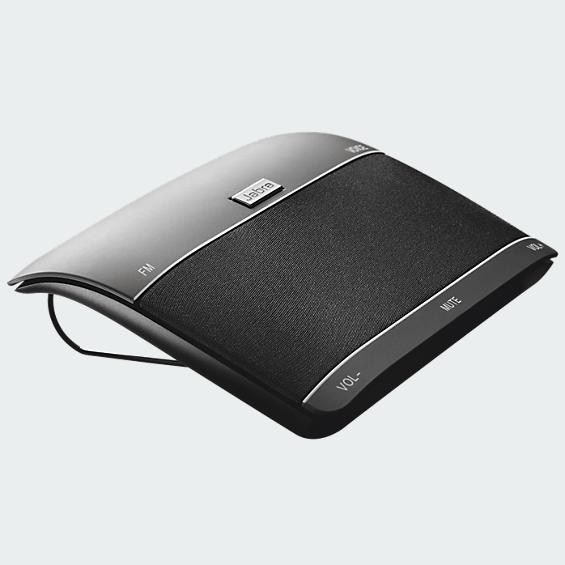 A new law for Illinois drivers went into effect on January 1, 2014: Using your cell phone while driving will now get you a ticket. That is unless you're using a hands-free device.
Media throughout the state have been sharing with readers and viewers ways they can comply with the law.
Ed Vanhoose from Illinois Country Living used a Jabra Freeway Bluetooth speaker (pictured to the left) from Verizon for the month of December and was impressed with the battery life.
"The Freeway has some really neat features," said Ed. "It turns itself on and off automatically because it has a built-in motion sensor, so it saves battery life greatly. I was able to run it for a full week without a single recharge! Also, it can be paired with two phones, so my wife and I were both able to use it. In addition, it allowed me to use my phone's built-in GPS and still gave voice turn-by-turn through the speakerphone. My wife even used it to play music from her phone, and I used it to listen to an audio book while on a long drive."
From accessories like the Jabra to touchless controls on smartphones, there are many products and features available to help drivers make smart decisions when they need to use their phone. Verizon Wireless store manager Kenneth Calver stopped by Champaign, IL's WCIA-TV morning show to share with area viewers some of his top recommendations, such as the Motorola DROID Roadster™ 2 Portable Bluetooth® Speaker.
Whether you prefer a Bluetooth speaker or headset, we ask you to be smart. Bottom line: Safety first. Whatever it is… it can wait. If you need to make a call or send a text message and choose not to use hands-free technology, find a safe place to pull over.
For more Verizon Wireless news, subscribe via RSS feeds in the right rail.