Have Mobile Tech, Will Travel – How One Couple Stayed Fit During a European Adventure
Have Mobile Tech, Will Travel – How One Couple Stayed Fit During a European Adventure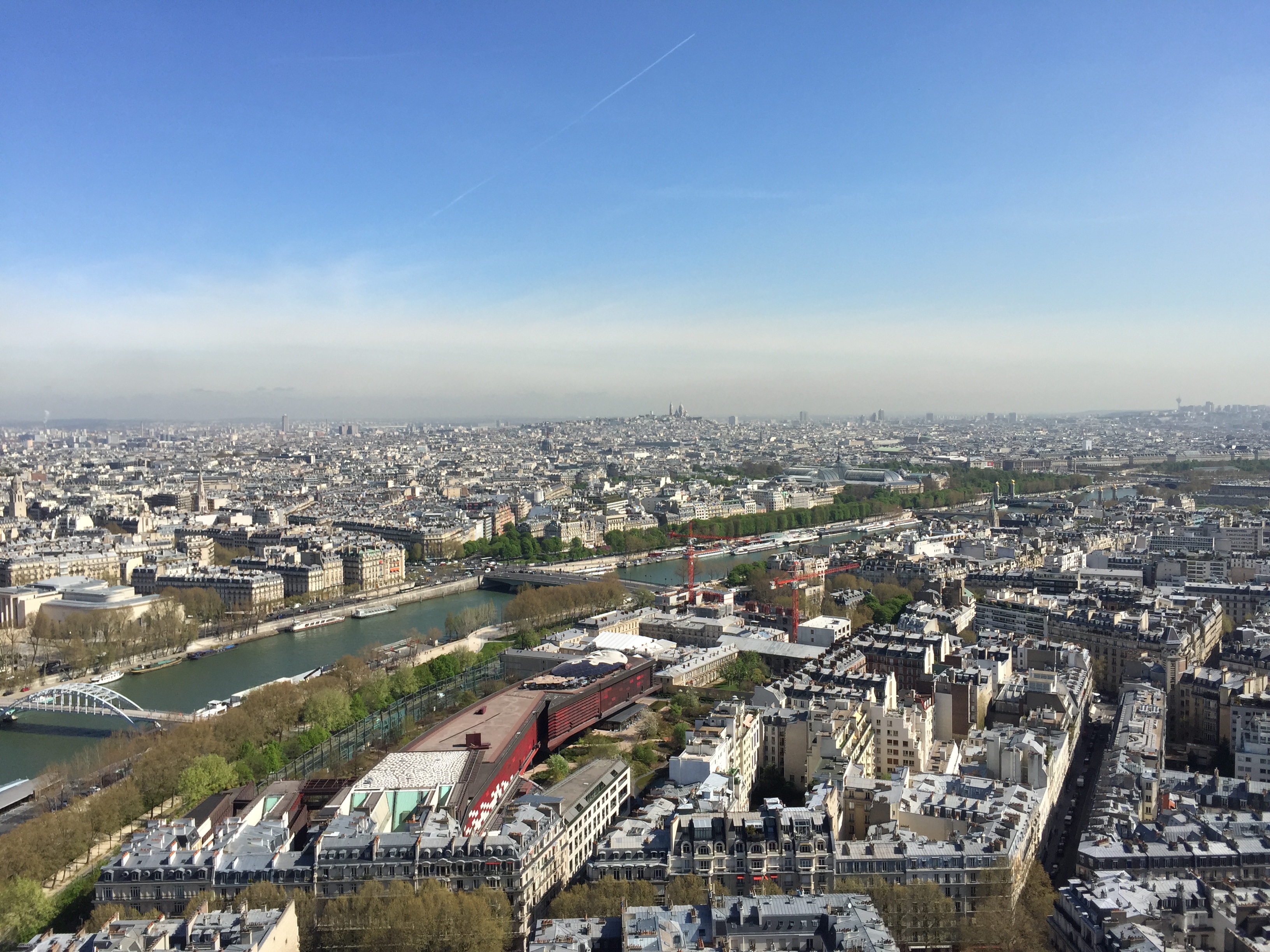 This is a guest post from Chris Torres, a Kansas City fitness enthusiast who recently traveled to Europe to run a marathon in Paris with his wife, Amanda. The couple is sharing their experiences on how they used mobile tech to document their travels and track their activity. (Disclaimer: We lent Chris and Amanda the GoPro Hero 4 and a Garmin Vivofit to help document their trip.)
Fitness has always been a big part of daily life for Amanda and I. To celebrate my birthday, we decided to plan a trip to Paris and participate in the Paris International Marathon. We also scheduled a few days in Barcelona, Spain, to round out an incredible European adventure.
We wanted to make sure we were keeping track of how many miles we traveled by foot before, during and after the race, as well as capturing every great moment of our travels. Our mobile tech and accessories helped to make that possible!
We hit the ground running (no pun intended!) on day one in Paris, getting settled in our hotel and picking up our registration packets for the marathon. Before we knew it, we were captivated by all the remarkable architecture there.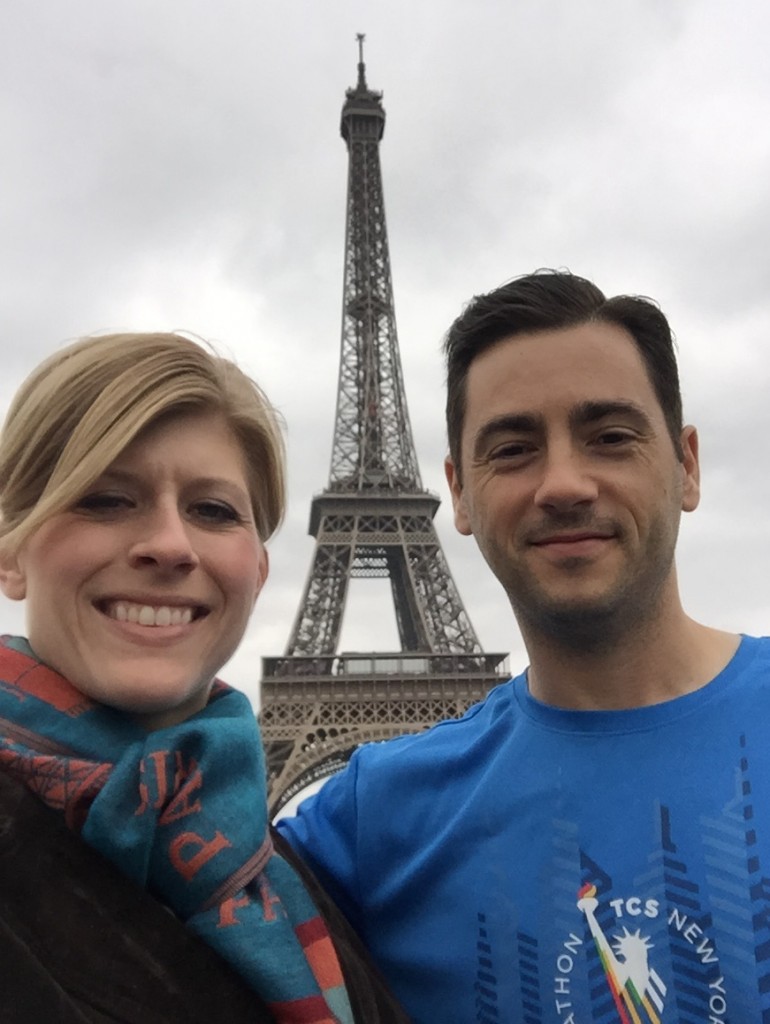 As we took to the streets, we quickly realized we would be walking…a lot! My wife, Amanda, kept an eye on her Vivofit, so we knew just how much ground we were covering. She also used it to track her sleep, because it's very easy for your body clock to get off-track when you're jetlagged. Of course, it was also a great way to make sure we were rested before our big race.
On the day of the marathon, we made sure to have our GoPro Hero 4 in tow. Using the Chesty Strap, I captured some of the incredible sites along the marathon route, all while keeping my running form solid.
Amanda was able to track her movement with the Vivofit because the face of the tracker tells you distance traveled, calories burned and steps taken. This is a great feature when you start thinking, "How much longer do we have to run?"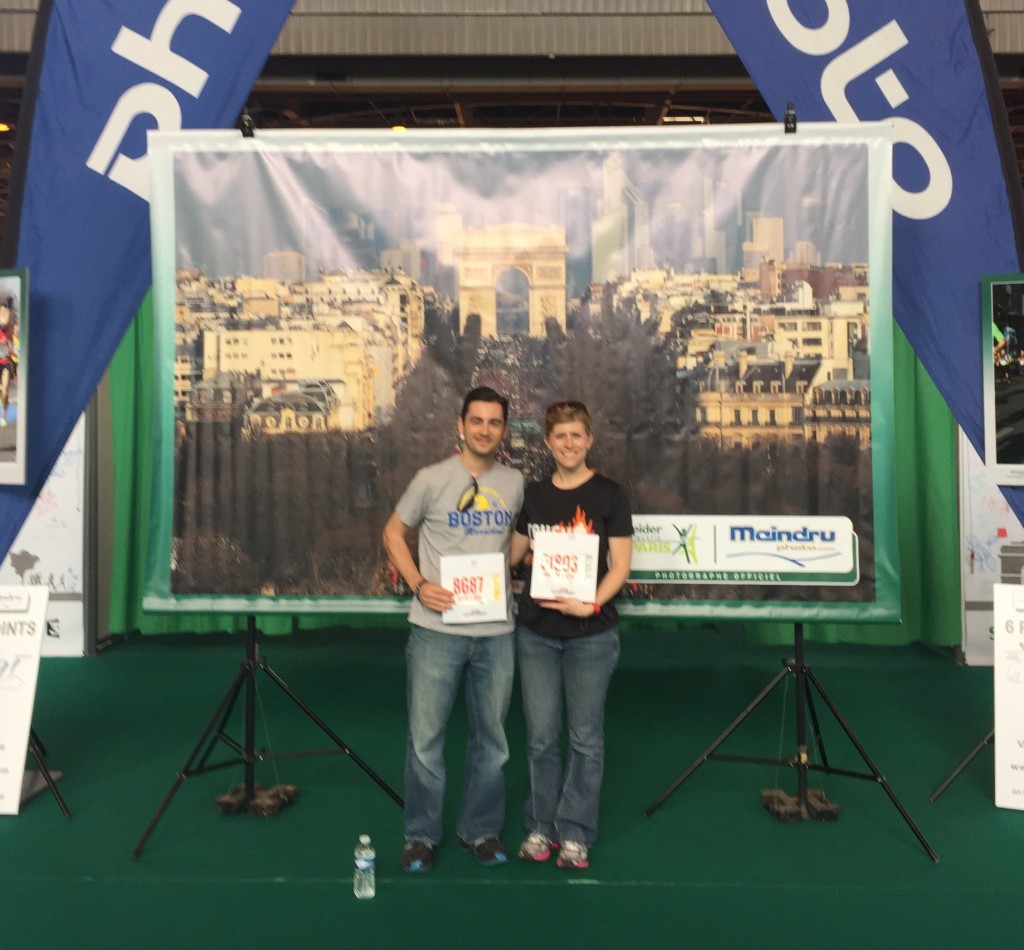 After the race, we scrolled through the photos and videos taken with the GoPro and admired the marathon scenery.
After the marathon, we made our way to Barcelona, where we continued to walk and walk and walk. We attended an FC Barcelona game at the astoundingly large Camp Nou and captured the incredible passion of the fans with our mobile tech. We walked nearly seven miles each day as we strolled down Las Ramblas, visited the Gaudi Park and saw La Sagrada Familia.
Mobile tech made it possible for us to document an amazing trip in an even more amazing part of the world. As they say in Spanish, hasta luego Europe. Hopefully, my wife and I will be returning soon.
For more Verizon Wireless news, subscribe via RSS feeds in the right rail.