Helping firefighters protect life, property and forests in California
Helping firefighters protect life, property and forests in California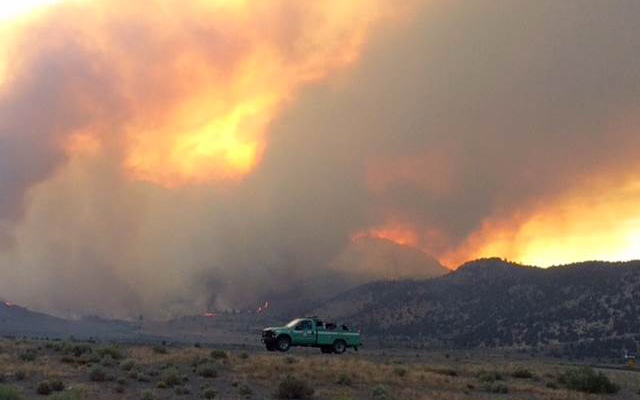 Four consecutive years of extreme drought, combined with abnormally high temperatures and winds, continue to create hazardous conditions for firefighters battling nearly 20 wildfires throughout California. Some fires have been burning for several weeks, sparked by lightning storms that swept through Northern California on July 31.

The statistics are sobering. From January 1 to August 8 this year, there were 4,382 fires that burned 117,960 acres statewide. That's an increase of 1,507 fires and 64,683 more acres burned in comparison to the five year average for that same period.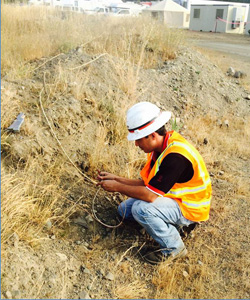 Right now, there are more than 10,000 firefighters on the frontline – including more than 440 California National Guard soldiers that joined the battle this week, and thousands more are being trained, according to the California Department of Forestry and Fire Protection, also known as CAL FIRE.

Verizon has responded to requests for telecommunications support from CAL FIRE and U.S. Forest Service teams combatting eight major fires to assist their efforts to protect lives, property and preserve wild land ecosystems throughout the state.

Our technicians and engineers rapidly installed more than 160 phone lines to connect fire command centers for the Humboldt Lightning Fires, Fork Complex Fires, River Complex Fires, South Complex Fires, Route Complex Fires, Mad River Complex Fires, Nickowitz Fire, Rough Fire, and Walker Fire.
In addition, the Verizon Crisis Response Team in California is currently keeping first responders connected with a deep lineup of wireless devices including mobile phones, Jetpacks, Internet-connected laptops, 4G LTE routers, USB modems, charging stations and SCENE or Satellite Cell Emergency Network Equipment.
For more information and updates on California's wildfires, we suggest CAL FIRE TV on YouTube and the Fire Tracker page on the KPCC-FM website.