Highlighting Verizon Innovative App Challenge Winners: Students Create "Fittastick" Fitness App
Highlighting Verizon Innovative App Challenge Winners: Students Create "Fittastick" Fitness App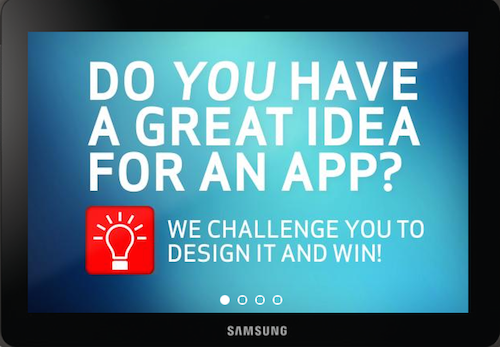 A team of six students, all freshmen, from Bartlett High School in Bartlett, IL, is collaborating on an app concept called Fittastick, which will track food intake and exercise to encourage fitness and weight loss through social networking. The team is one of eight "Best in Nation" winners in the Verizon Innovative App Challenge and received a $20,000 grant for its school through the program, as well as Samsung tablets for each member.
Members of the eight winning teams, including the Bartlett team, will be invited to present their apps in person – on their new tablets – at the 2014 National TSA Conference in Washington, D.C., courtesy of Verizon, June 27th through July 1st.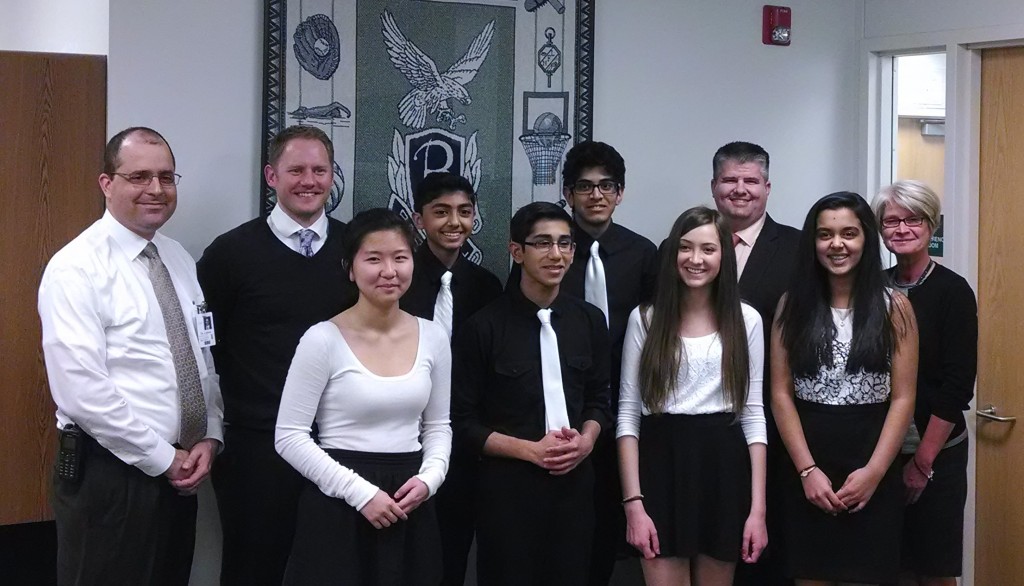 The winning students and their teachers.
With only six weeks left to develop Fittastick, the Bartlett students have been using resources made available to them through the Challenge, but has also been learning on the fly—including getting their hands dirty with the challenging process of debugging the app to assure it performs to the best of its ability.
The team has learned to code and learned how to use MIT App Inventor, with hands-on support and training from Verizon employees and members of the MIT App Inventor Training Corps. Working twice per week during their lunch hours and at home during their free time, the team is at the homestretch.
"Our goal right now is to finish the food query app and the calendar app that allows users to log and share their calorie info," said Phillip Church, the students' advisor. "Next will be the graphing app and then we will tie it all into social media [platforms], like Twitter."
Even though the process has been quite the undertaking, the students believe their app will really "take off" and recently explained why to the Daily Herald.
Once all teams in the Verizon Innovative App Challenge have finished their apps, we will help share and distribute them for public use via a platform such as the Google Play store.
For more Verizon Wireless news, subscribe via RSS feeds in the right rail.