Hiring Veterans: Why Verizon Supports Military Vets in the Civilian Workforce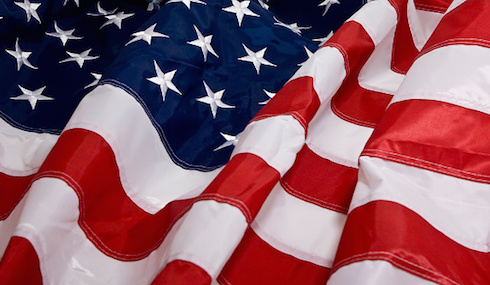 According to Crain's Cleveland, Ohio is "one of 15 states where the number of jobs remains below the levels recorded before the Great Recession." For veterans across the United States, the unemployment rate is a full point higher than the general population. So imagine being a veteran in Ohio—the odds may feel stacked against you.
This is where companies like Verizon come in.
We realize that many military veterans possess technical skills and relevant prior experience that help position themselves as good candidates to maintain and grow the nation's largest, most reliable 4G LTE network.
And we're getting noticed for it. Topping the list of the Military Times' Best for Vets: Employers 2015 rankings is Verizon, in large part for understanding how hiring veterans brings immeasurable assets to our company. Not only are veterans boosting bottom lines, but they are also bringing skills and talent we need. As a result, Verizon has invested in staff and programs to make our company a favorite vet-friendly workplace, primarily by utilizing key initiatives and an inviting corporate culture.
After seeing how successful our existing veteran employees were, we increased our number of veteran hires by 90% from 2013 to 2014 while making greater recruiting efforts. Some of these efforts include specialized programs for military retirees.
For one, we offer support and flexibility to National Guard and Reserve members, which allows the employee to balance his or her busy Guard or Reserve schedule with an advancing career at Verizon. Along with that, a separating service member does not have to be in the country to be recruited by Verizon because we have virtual platforms to connect with overseas military talent.
Verizon also has employees who are tasked to help transition veterans from military jobs to their new civilian positions. With that, we offer a Military Skill Matcher to help determine which Verizon career best aligns with the individual's military experience and training.
We talked with Luke Metcalf, a Verizon Wireless employee from Granville, OH, to get his perspective on hiring veterans:
"I would recommend working for Verizon to anyone, especially veterans. The veterans benefit program offered by Verizon echoes their appreciation for the men and women that are serving and have served our country. Last year and earlier this year, while I was on active orders, I took comfort in knowing that my job was secure with Verizon. Working for Verizon is like working for family, as they continued to offer benefits to my wife and children during my deployment. This is part of the benefit program that made my burden of concern lighter and for that I say, 'thank you.'"
Thanks to these initiatives and more, we're proud to be recognized as a leader for supporting and reengaging military veterans in the civilian workforce. Armed with an accelerated learning curve, as well as applicable skills and abilities, military veterans are continuously proving their worth to their employers. Verizon recognizes their value and will continue bringing in talent, while also serving as an advocate for other hiring veterans initiatives.
For more Verizon Wireless news, subscribe via RSS feeds in the right rail.