Holiday Tech: Shopping For the Perfect Smartphone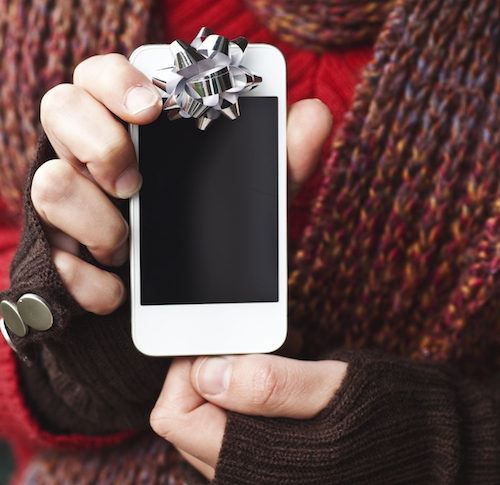 Tech lovers rejoice! All the major manufactures have released their next wave of smartphones just in time for the holidays. Whether it's time to upgrade and you're looking for a new phone, buying a gift for someone else or simply want to be the first one of your friends to have the latest and greatest gadgets this holiday season, there's no shortage of devices to choose from.
As the resident MWA gadget guru, I'm here to help you find a smartphone that's perfect for you or anyone else on your holiday tech shopping list. When it comes to shopping for a smartphone, user experience is key! To find a phone that fits your tastes, preferences and lifestyle, you want to consider the three main factors below.
Smartphone Size
Remember when small phones like the Samsung Juke were the BIG thing (no pun intended)? My how times have changed. With phones like the Samsung Galaxy Note 4 and iPhone 6 Plus rivaling some of the smaller tablets on the market, manufacturers have trended toward making phones with larger screens.
Not only are larger phone screens convenient for those who like to watch movies or play games, it can be great for people who like to browse social media sites or multitask on their device. However, there are benefits to having a smaller device too, like being able to comfortably text with one hand or easily fit your phone in your pocket. When choosing a smartphone, consider what you'll primarily be using the device for and which screen size would be best for those purposes.
Operating System
When it comes to user interface, Android, Apple, Windows and Blackberry have their own operating systems, each with its own unique functionality and features. Apple's operating system is known for its intuitive design, while Android is more flexible and allows experienced tech users to customize their device to fit their preferences. Furthermore, Blackberry is known for its email integration and security, and Windows devices carry the Windows 8 experience through to mobile devices.
Lifestyle Elements
Don't forget to consider your lifestyle and daily routine. Are you working in a rugged environment where you would need more protection than a standard phone case could provide? For those who lead active lifestyles, work in rugged environments or simply want a phone that can stand up to the toughest elements, there's a device for you! Waterproof phones like the new Sony Xperia Z3v and Kyocera Brigadier are built tough to fit your mobile lifestyle. And, the new DROID Turbo was engineered with durable materials, including Metallized Glass Fiber, DuPont™ Kevlar® fiber and a scratch resistant 5.2-inch HD display.
Which holiday tech will you choose? Send me a tweet, and I'd be happy to help you find the perfect smartphone!
For more Verizon Wireless news, subscribe via RSS feeds in the right rail.