HopeLine Hero Dottie Davis – Dedicating a Lifetime of Service to Domestic Violence Survivors
HopeLine Hero Dottie Davis – Dedicating a Lifetime of Service to Domestic Violence Survivors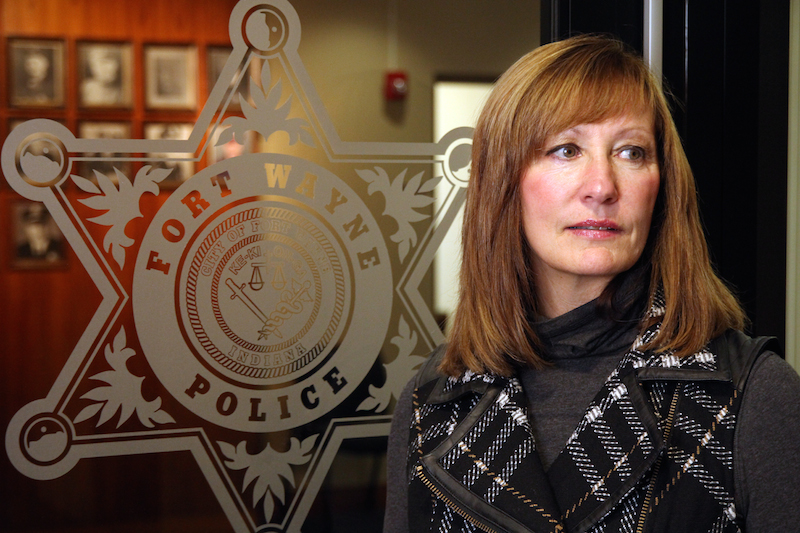 When domestic violence is personal, there's no letting go. For retired Indiana law enforcement officer Dottie Davis, it means decades invested in volunteer service, advocacy, training, tracking and analysis of trends. If the world has become a better place for survivors, it's through awareness and education. But for Davis, who has been featured in The New York Times, there's still a long way to go.
"We have to stop blaming the victim," she said. Were it not for a supervisor who ordered her to counseling when she was working in the Fort Wayne Police Department, Davis said her life may have taken a completely different turn. But she left an abusive relationship after six years, and the experience became a motivator for helping others.
Sadly, she notes that Indiana has more animal shelters than domestic violence shelters. That's true for many states in the nation.
"We're still struggling to keep shelters staffed and alive in our communities. Some communities have no shelters and those at risk can't get to their jobs, their schools, their doctors."
And without emergency funds for transportation and lodging when Hoosier shelters are at critical overflow, victims have nowhere to go. The lack of immediate resources for even a bus ticket or cab fare to a shelter three counties away can keep victims trapped in dangerous situations — helpless and vulnerable.
HopeLine from Verizon's $50,000 grant to the Indiana Coalition Against Domestic Violence will bridge the immense gap by elevating a fund that has been at deficient levels for nearly a decade.
Davis said the immensity of the domestic violence problem still remains — breaking the cycle of abusive behavior learned by children, who then go on to become abusers and victims.
"The kids simply repeat the cycle unless someone steps in."
She recently finished training a group of clergy from several states in the Midwest and was pleased when many attendees came up to her and noted that victims shouldn't be told to stay in abusive relationships based on faith messages. Again, progress made.
Davis' track record of volunteering spans the decades when you add up all of her commitments, from the Indiana Coalition Against Domestic Violence board to the Fort Wayne Sexual Assault Treatment Center.
For Davis, now retired from law enforcement but still working as an agency and corporate trainer, it was a trial experiment for women to be responding to emergencies in squad cars in 1981. She was one of the few in the state.
From Verizon and our community partners participating in our #VZHopeLineIN drive in Indiana this month, we extend a grateful thanks to Davis during Law Enforcement Appreciation Month — for her commitment, her drive and helping us keep domestic violence prevention a priority all year long. Davis is, indeed, a HopeLine Hero.
Excerpt from The New York Times in 2013:
When Ms. Davis reported that her domestic partner, also a police officer, had violently attacked her, she said she realized quickly that the responding officers would do little or nothing to protect her.
"They worked with him, and he stood up and shook both their hands and began to apologize immediately, and so I knew right then that not much was going to be done," said Ms. Davis, who retired recently as deputy police chief in Fort Wayne after 32 years on the force. Once her abuser assured the officers that he would take care of her injuries, she said, they agreed not to report the incident and said they would "swear the dispatchers to secrecy."
Ms. Davis said that when she admitted being battered, "I was ostracized by my co-workers because you don't rat on another cop." She added, "Even though his behavior was criminal, and we were arresting other people for it, because he was a police officer, he was exempted."
For more Verizon Wireless news, subscribe via RSS feeds in the right rail.