How is 5G different from 4G?
It isn't as simple as 4 plus 1. Get to know the massive leap coming to wireless technology.
Full Transparency
Our editorial transparency tool uses blockchain technology to permanently log all changes made to official releases after publication. However, this post is not an official release and therefore not tracked. Visit our learn more for more information.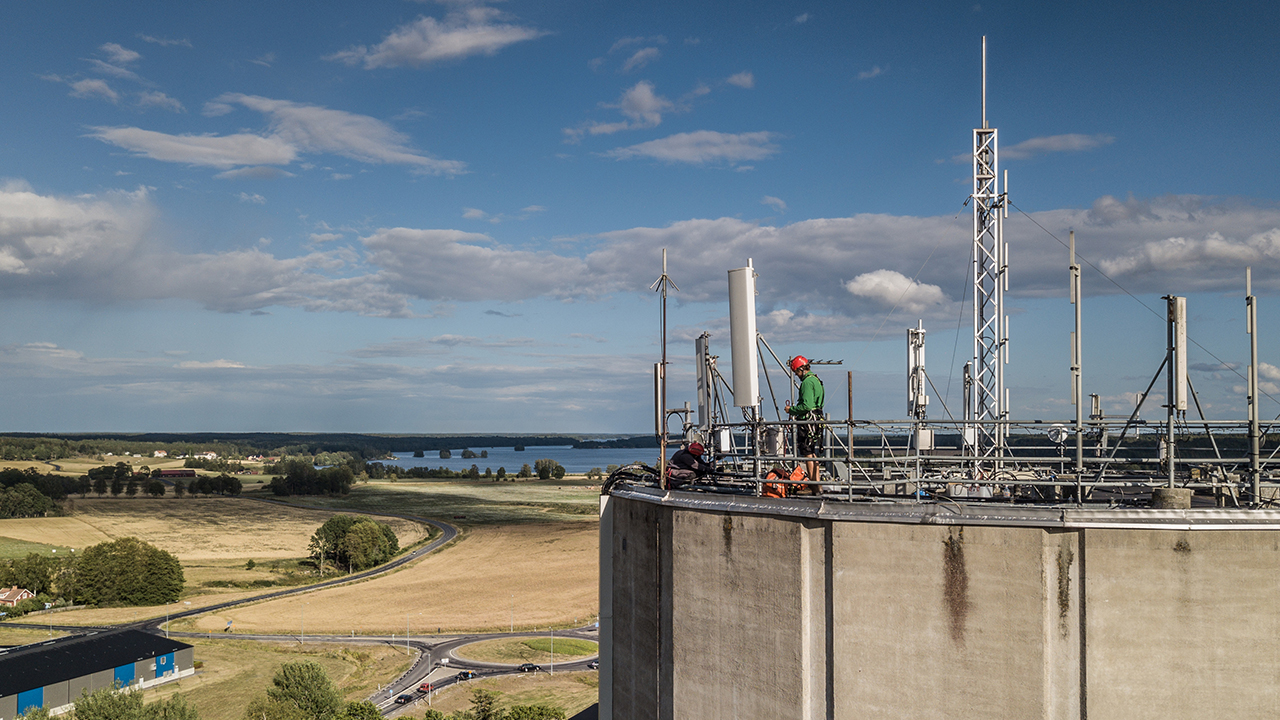 The next step in wireless connectivity is not really a step at all—it's a leap. 5G Ultra Wideband will fundamentally change the ways we live, work, learn and play, and on a grand scale. But a 5G-powered world won't materialize out of thin air. It will be built off of existing networks and existing knowhow. At Verizon, that process begins with America's largest and most reliable 4G LTE network.
Consider 4G LTE the on ramp to 5G. Indeed, Verizon's 4G LTE technology makes development of the nation's first 5G Ultra Wideband network possible. Our ongoing investment in fiber, network spectrum and cell sites—and how it all gets engineered together—has given customers in select markets the opportunity to experience 5G sooner than anyone else in the country. But 4G LTE is not going away any time soon—it will be around for many years to come, providing industry-best digital experiences to households and enterprise clients alike.
The key differences between 4G and 5G
To grasp how transformational 5G will be, it helps to understand how far wireless technology has come. Broadly, the first generation of mobile technology, 1G, was about voice. The ability to use a phone in a car, or anywhere else, really took root here. The introduction of 2G brought a short-messaging layer—pieces of which can still be seen in today's texting features. The move to 3G provided the essential network speeds for smartphones. And 4G LTE has given rise to many of the connected devices and services that people rely on today.
But scaling for billions of devices, not millions, is what Verizon network leaders Nicki Palmer and Ed Chan call "the new connectivity." And this shift requires fundamental changes at the network level. An estimated 20.4 billion "things" will connect by 2020. To deliver seamless digital experiences and create the requisite room for innovation, a generational change must occur.
Enter Verizon's 5G Ultra Wideband network.
Meeting the bandwidth and latency demands of new, potentially transformative use cases—super-connected autonomous vehicles, remote healthcare, immersive classroom experiences and fully networked industrial production, to name just a few—is why 5G represents such a grand, vital evolution.
But as Verizon builds out its 5G Ultra Wideband network, it's simultaneously improving 4G LTE nationwide. 4G LTE serves millions of customers today, and will operate in parallel to Verizon's 5G network to deliver blazing data-transfer rates. "We are constantly coming up with new ways to make our 4G LTE network better, and we won't stop doing that," says Verizon CEO Hans Vestberg.
How much faster will 5G be than 4G?
Over 4G LTE, network latency—the time it takes for a data packet to make a round trip between two points—was cut in half from 3G, with response times from 15 to 60 milliseconds versus 120 milliseconds. That remains the industry benchmark. But over Verizon's 5G network, latency could drop to 10 milliseconds, making lag times nearly undetectable.
The numbers bear out this story. Downloading an e-book may take four seconds over 4G LTE, and a five-minute video could take 27 seconds. 5G delivers something else entirely. "Let's say the flight crew just alerted passengers to put their devices in airplane mode," says Ed Chan, senior vice president and chief technology architect at Verizon. "With 1Gb/second throughput, you've downloaded a few movies before they've even turned off their microphone. That's pretty quick."
With 1Gb/second throughput, you've downloaded a few movies before they've even turned off their microphone.
- Ed Chan, Senior Vice President and Chief Technology Architect, Verizon
How does 5G work?
4G LTE operates primarily on low-frequency radio wave spectrum—to better provide signal strength over long distances. In contrast, Verizon's 5G network will ride on both low and higher frequencies that are better suited to carry massive amounts of data at eye-blink speeds.
To enhance coverage and capacity in dense urban areas and other high-traffic areas such as shopping centers and college campuses—Verizon uses small cells on its 4G LTE network. Small cells are unobtrusive wireless transmitters and receivers about the size of a picnic cooler or mini-fridge. Mounted discreetly on street lights, utility poles, buildings and other structures, this technology helps deliver the information users need, where and when they need it. That's why small cells will continue to play a critical role as we develop 5G network infrastructure.
"We've been at the small cell game for years now," says Nicki Palmer, chief network engineering officer and head of wireless networks at Verizon. "We have small cell networks in 97 of the top 100 markets. That doesn't happen overnight. Some other carriers, frankly, have not invested in that direction. We have a very good start."
The future with 5G
Though 5G will impact some sectors sooner than others—among them transportation, healthcare, education and heavy industry—the beauty of 5G lies in the spaces between. So much of its potential has yet to even be imagined. For innovators, 5G is the ultimate blank slate.
"We talk about 5G as the Fourth Industrial Revolution," says Vestberg. "It will make all sorts of things possible. We are experiencing unprecedented changes in the way users interact in the digital world, and we are racing ahead to remain at the forefront of technology, connectivity and mobility."
Verizon 5G Home Internet Availability
Verizon's 5G Home Internet service is now available in parts of Chicago, Houston, Indianapolis, Los Angeles, and Sacramento.
Learn more about Verizon's plans for bringing 5G technology to our customers
For related media inquiries, please contact story.inquiry@one.verizon.com