There's 5G, then there's Verizon 5G Ultra Wideband
5G is only as good as the network it runs on and Verizon is the only company that brings all three pieces together for its customers.
Full Transparency
Our editorial transparency tool uses blockchain technology to permanently log all changes made to official releases after publication. However, this post is not an official release and therefore not tracked. Visit our learn more for more information.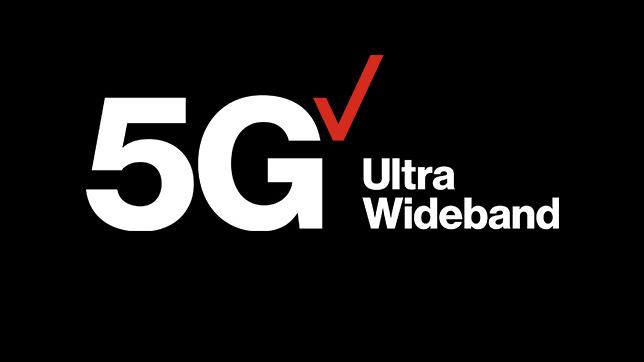 By Kyle Malady
There's been a lot of buzz about 5G lately, and for good reason; the technology holds the promise to change the way we live, work and play. 5G is not an incremental improvement over 4G, it's a revolutionary new technology that requires a new approach in designing and deploying networks. And as 5G rolls out, you will see differences in the capabilities of various deployments.
To deliver the full potential of 5G, a company must possess three fundamental assets:
Massive spectrum holdings, particularly in the millimeter wave bands. This is the only spectrum available today with the bandwidth available to realize the maximum potential for capacity, throughput and latency.
End-to-end deep fiber resources.
Ability to deploy large numbers of small cells.
The truth is, 5G is only as good as the network it runs on and Verizon is the only company that brings all three pieces together for its customers through our 5G Ultra Wideband solutions.
Millimeter wave spectrum is the cornerstone in enabling our 5G Ultra Wideband network. Through our trials with the nation's largest, real world 5G test-bed, we've discovered that high frequency, ultra-wide millimeter wave delivers the best 5G experience to the customer today. You can liken millimeter wave spectrum to a superhighway that's capable of moving massive amounts of traffic, at super-high speeds, on thousands of lanes lined up side by side. Its ability to deliver such massive bandwidth at incredibly high speeds with ultra-low latency is what makes it tailor-made for deploying 5G technology.
We're the carrier that has secured a large portfolio of millimeter wave spectrum that includes the large megahertz blocks needed to deliver the 5G promise. Last year, we completed the purchase of Straight Path Communications, including their 28 and 39 GHz license portfolio. Additionally, our transactions with XO Communications included acquiring millimeter wave spectrum licenses as well.
In terms of fiber, we've been laying the foundation for 5G at Verizon for years, as we have deployed a massive fiber network, which supports the expansion of our 4G small cell network. Our previously mentioned purchase of XO Communications added 1.2M fiber route miles to our already dense, nationwide fiber infrastructure. Then, last April, we signed a $1.1 billion, three-year fiber and hardware purchase agreement with Corning, further enhancing our capacity to support a next-generation fiber platforms. No other provider has come close to adding as much fiber to their fiber network as we have in that time.
At the same time, we've been densifying our 4G LTE network with fiber-fed small cells in many major markets across the U.S. This densification work helps pave the way for adding 5G to those same areas. Laying fiber and siting small cells involves hard work and partnership with state, city and local governments. This is where our experience and success in deploying the previous fiber networks and wireless generations will become invaluable.
The point here is a company can't just decide they want to offer 5G and be ready in a few months. It takes years of deliberate planning, testing, and innovation. We believe our 5G Ultra Wideband network is the only network with the power to usher in the fourth industrial revolution. It will eventually touch nearly every industry sector, impact our economy in a profound way, and dramatically improve our global society. We're launching with the first commercial 5G use cases—wireless home broadband service and mobile devices, but many of the use cases for 5G technology literally haven't been invented yet. That's exciting for us, and building this unique network is the first step in unlocking those possibilities. The 5G future begins today.
Stay up to date on Verizon 5G news
Kyle Malady is Chief Network Operations Officer and acting Chief Technology Officer of Verizon.