How companies are harnessing VR for social good
How companies are harnessing VR for social good
Non-profits are already using VR to inspire empathy, action and change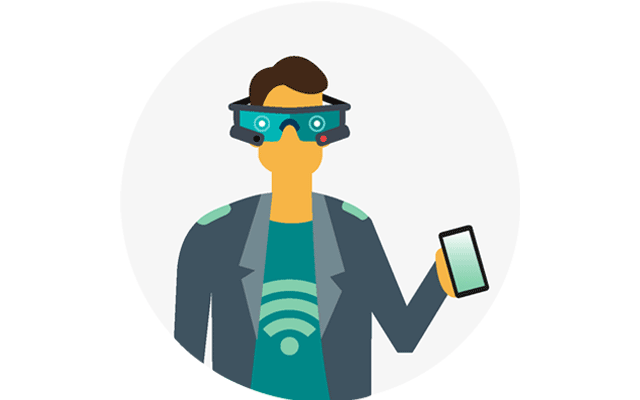 Many of us think of virtual reality (VR) as being part of the entertainment and gaming category, and it is, of course. However the non-profit world is also beginning to embrace the technology, looking for opportunities to use VR's immersive interfaces to make the world a better place. As demonstrated by the New York Times' Google Cardboard collaboration "The Displaced," which places the user within the world of three child refugees of war in Ukraine, South Sudan and Lebanon, VR can be a powerful instrument for raising awareness of global issues.
Facebook's Oculus, one of the most prominent VR technology companies, recently announced a new initiative called "VR for Good," launching two pilot programs: one for film students and one for non-profits. Their aim is to put VR tools in the hands of those who can potentially use it to effect change, and, in their words, "raise awareness for causes in need of a voice."
Expanding outside the world of video games, VR could become a revolutionary way to deliver an impactful experience, one that can even create empathy in users, where words, photos and even video may have not gone far enough.
Inspiring action
Abi Mandelbaum, CEO of YouVisit, has been developing VR content for the better part of the past decade, and believes that social good organizations worldwide can benefit from the technology. VR will not only help engagement, he says, but it will "drive action from an audience" through emotional connections.
"Virtual reality and social good are a natural fit," Mandelbaum says. "The true value of VR lies in its ability to connect the viewer to the experience (including people and places) in a meaningful and immersive way."
"In 2016, we are seeing various organizations leverage VR to better engage and educate their audiences—with the goal of driving them to action."
These organizations understand that making a personal connection is key when it comes to developing their content. Mandelbaum points us to the poverty-fighting World Bank, where "creating virtual experiences that feature developing communities across the globe" is crucial. "By creating this kind of compelling material, viewers and potential donors have the ability to explore homes and schools in these areas, and in the process, they are educated about each region's specific needs. These experiences do more than educate; they also help the viewers form personal connections with the people and places the World Bank serves, while driving a higher rate of action—whether it's donations or taking next steps to learn more."
Inspiring connection
HOPE International is a non-profit organization that's created a microenterprise development network offering small loans, savings accounts and business skills training to impoverished communities around the world. Kevin Tordoff, VP of Marketing, believes VR is key to their organization, as it could help show U.S. audiences the people, locations and life situations of those they are serving. Their VR efforts have decreased "the proximity gap between supporters and the clients HOPE serves," Tordoff says.
"HOPE International's virtual reality video transports viewers to the rural community of Mulanje in Malawi in Central Africa," Tordoff explains. "There, they get to experience a day in the life of John, a local Malawian carpenter, farmer, father and HOPE recipient as he and his family move through their typical day. By seeing a community and family HOPE is operating in firsthand, viewers are better able to understand the impact of what the organization does and establish an emotional connection with a group member." The video is shown to supporters, donors and churches, giving them a "truly unique understanding of why HOPE chose this mission of entrepreneurial empowerment in impoverished communities—without the expense of physically traveling there. It resonates far more than simply handing out a brochure."
Inspiring empathy
Cynthia Lieberman, an expert in the pioneering field of Media Psychology and Social Change, believes that "exposing people to real situations presented in a virtual environment, such as what it is like to be a victim of the recent Earthquake in Nepal or how it feels to be schizophrenic, can evoke empathy in a way that can serve as a catalyst to improve philanthropic support." Unlike passive viewing, the virtual point of view can provide a strong emotional connection to a cause, Lieberman says.
This kind of human connection can even be useful in the military, she says, helping "armed forces understand cultural differences in a way that helps create empathy, minimize misunderstandings and violence and thereby increase peace."
What's next?
In order to continue using VR to drive social good, the technology needs to go to the next level. "This means going beyond 360-degree video and adopting a truly interactive virtual experience that enables viewers to take control of the videos," Mandelbaum explains. This enables the audience "to go from passive viewer to active user. This could range from opening a door in the virtual experience, to sitting in a kitchen and helping a family prepare the day's meal, or maybe working on the farm along with the community. Wherever the experiences takes viewers, it will help them further dive into the culture and become a connected member of the global community."
For widespread adoption, VR will need to become more mobile. Emory Craig, co-founder of DigitalBodies, says that we'll need to step away from "high-end devices such as Oculus Rift and HTC Vive" for these purposes. Craig cites Google's Daydream project, which is aiming to bring VR to everyone's smartphone in a few years, and this, Craig says, "could be the game-changer for using virtual reality for social good."