How Verizon's 4G LTE Network Came in Handy For the Final Four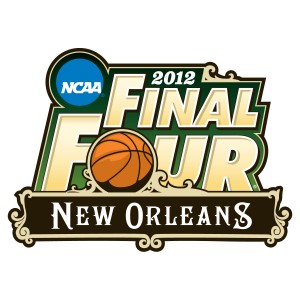 This is a guest post by Larry Vaught.
Covering a Final Four, especially with the interest in the University of Kentucky basketball program this year, can be challenging not only because of the work involved, but also due to the logistics.
It's almost impossible to get any one-on-one interviews with players or coaches because hordes of national media members are also present to cover the team you have been following all season. And with the social media demands today, there's a constant demand for new and updated information. Being able to constantly and quickly post messages/information on Twitter with my phone to the Kentucky basketball followers I have all hours of the day — and night — with no problems was fantastic.
That's why my Droid Charge on the Verizon 4G LTE speeds available in New Orleans for my six-day stay were a God-send.
Not once did I have trouble with service, including making calls and receiving/sending text messages in the Superdome when many other media members had difficulty. It's not unusual to have unreliable or slow service, especially in a dome, at a major sporting event, but Verizon took care of that problem for me. I had no loss of service or delays.
All the apps I use to help me with game statistics uploaded and gave me the instant information I needed. When I had trouble with wireless Internet service, I just switched on my Verizon mobile hotspot and didn't miss a beat (that included the ride home where somewhere in the middle of Alabama I watched UK hang the national championship banner on my laptop thanks to the mobile hotspot).
The 4G availability also made it easy to send the 15 videos I did with my phone and numerous pictures I took with the phone back to the office to be posted on vaughtsviews.com during the Final Four.
4G LTE service simply helped make the Final Four fantastic for me because it made my job a lot easier — and certainly a lot quicker.

Larry Vaught is an advocate sports editor from Kentucky and talks all things related to the University of Kentucky. He is a six-time winner of Kentucky's National Sportswriter of the Year Award, writes for The Advocate Messenger in Danville, KY and for his blog, Vaught's Views.
For more Verizon Wireless news, subscribe via RSS feeds in the right rail.