How World Clothes Line Founder Uses Tech to Clothe People Around the World
The vision for this series is to surface and share insights of thought-leaders and trailblazers who live at the cutting edge of technology. While the opinions featured may not necessarily represent those of Verizon and its employees, we still believe that we can each learn from experiences and opinions of others, which is why we've chosen to feature them here. This dialogue is how we take the first steps towards making innovations that matter.
It's one thing to raise awareness of a cause by using a hashtag on social media. It's another to travel to some of the poorest places in the world to personally see to it that the cause's mission is fulfilled. Mallory Brown, Michigan resident and founder of World Clothes Line, chose the latter.
Mallory started World Clothes Line as an online apparel brand with a philanthropic mission to clothe the world and show how every single person has the same basic needs. Much like TOMS shoes and other products, World Clothes Line matches every item sold with a new item for someone in need – giving everyday people the opportunity to make a change in someone else's life.
In five years, the company has given away clothes to 16 different countries – including Peru, Indonesia, Haiti, Israel Ethiopia, Kenya, Tanzania and domestically in the United States. Mallory and her team travel to these countries personally to deliver the clothing, and they connect with individuals to ensure the items are going to the right people. Being an online company, technology makes up the entire infrastructure of World Clothes Line.
Since the mission's reach is global, social channels and video are heavily used in order to spread the word. Since she's constantly traveling, Mallory does the majority of work from her "mobile computer", her Verizon smartphone. Whether it's answering emails or connecting with people internationally through apps like Skype, WhatsApp and social networking, Mallory constantly stays connected to her company and its mission.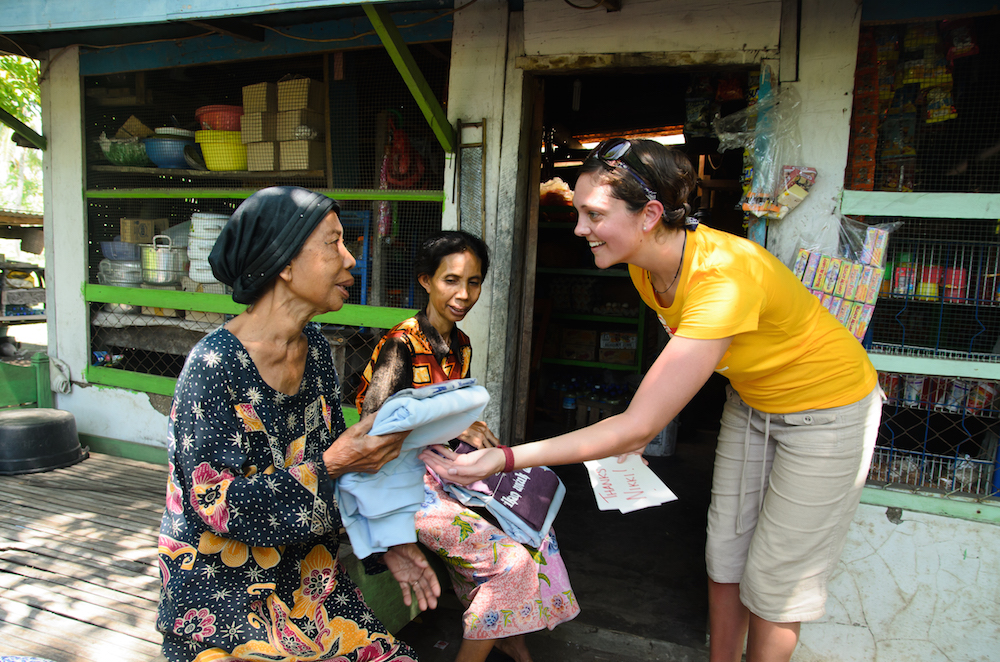 Mallory Brown delivering clothes in the Gili Islands - Indonesia.
In talking about the future of mobile technology, Mallory thinks it's going to take over the globe in no time. "I travel to very remote regions of the world," Mallory said, "and in the middle of a remote village – like in Kenya, for example – every single person has a cell phone. So it's interesting to see how mobile technology is used globally." As she travels to more and more remote places, Mallory hopes to see more people connected through mobile.
Thanks to mobile technology, she can now connect with the people she meets after her visits – and stay engaged and informed as to what's happening in their lives and the region. "It's fascinating to watch and see how everything is expanding and how mobile networks are becoming a necessity in life," Mallory added.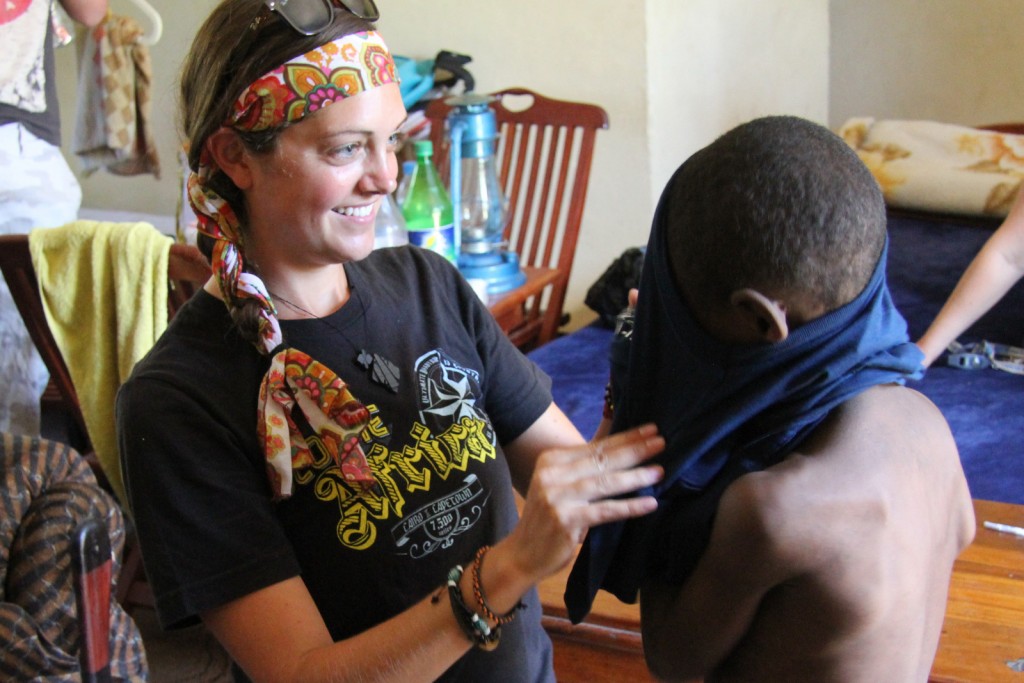 Clothing an orphan in Tanzania.
Aside from running World Clothes Line, Mallory is an ambassador for the philanthropic crowdsourced fundraising platform, Crowdrise. With that endeavor, she is able to use technology to connect donors to people in need – which allows for a real-time and immediate impact. Results from her Crowdrise trips are published online straight from her phone.
The bulk of Mallory's philanthropic projects are grassroots, which is why she is always so plugged in and connected – both to her contacts around the world and to her donors and customers. "My main goal in everything I do is to empower people to make a difference," Mallory said. "People should take the opportunities presented to them – whether it's donating online, volunteering their time, or doing random acts of kindness – all those individual efforts add up, and that's what's going to change the world."