Small Business Tech Tips: 3 Reasons I Love the HTC One M8

Do you know Phil Gerbyshak? If you're in Milwaukee, chances are pretty good you're at least connected on Twitter. You can find the thunderbolt of energy and links to great insights for small business and sales strategies by following along with @PhilGerb. Phil is currently demoing some connected devices from Verizon. Each month, Phil will share his small business tech tips related to what makes these smartphones, tablets and other gadgets great for sales people and small businesses alike.
Phil recently demoed the new HTC One M8. Here are his thoughts on the device's key features:
A few things stand out about the HTC One M8:
1) I love the camera! This camera is perfect for anyone who needs to shoot a ton of pictures, especially if they are panoramic. This is the best way to do panoramas I've ever seen. You line up your first shot, a red rectangle fills up and snaps shot one, you move to the next red rectangle, you line up shot two, and you keep going until you are all the way around. Super easy and useful.

And the selfie mode is awesome, too! It's perfect for at the ball game when you want to take a picture of you and your co-workers or clients, as it counts down so you can actually prepare for the photo. I guess that's more an "ussie" than a selfie – either way, it's great for snapping shots of you, your friends or business associates, and your surroundings.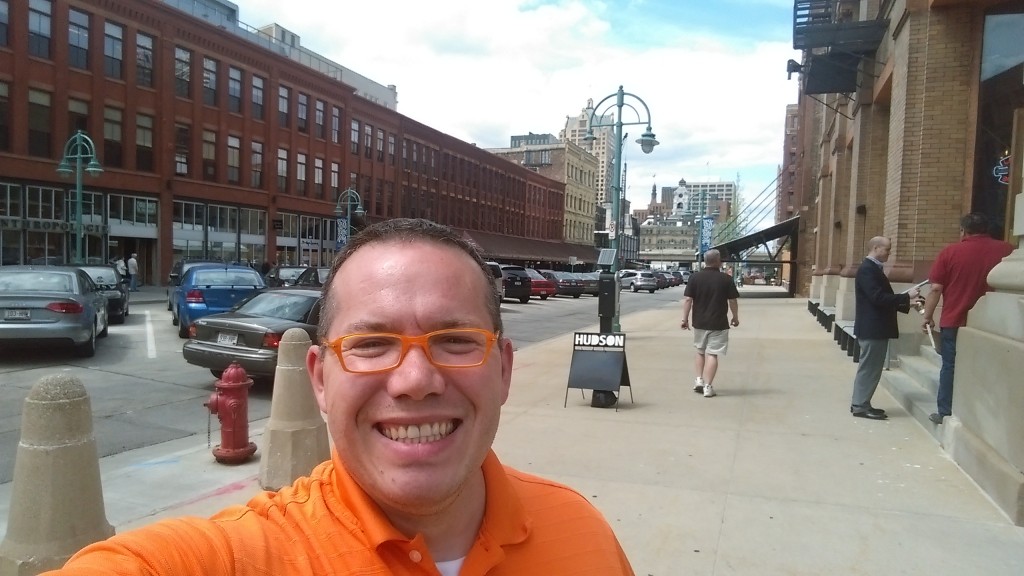 2) I love the hand and pocket feel. It feels so light and is wonderfully balanced, and the buttons are in just the right places for me to easily use. It just feels "right" for my hand (either one) and didn't weigh me down when I held it. I liked that a lot. And it wasn't bulky in my pocket when I was carrying it around – or placing it in the zipper pocket of my backpack.
3) Super responsive screen and processor. Whenever I needed to use the phone, I could just pull it out of my pocket and it was ready for me to use – just about immediately. Toggling between apps was fast and easy, too. There was no hesitation at all from the camera to home screen to another app.
I really enjoyed using the HTC One M8. I have recommended it to all my friends who prefer the Android Operating System. I'd almost think about getting this as a second phone for me, as I'm not quite ready to give up my iPhone yet. But it did make me seriously think about changing devices. It's a super useful, elegant phone that will be the envy of your friends.
If you're in the market for a new device, or you've been waiting for one that has all the features you need, the HTC One M8 is IT! The more I write about this device, the more I think I might get one, so I'm stopping my thoughts now or I'll have a lighter wallet...
For more Verizon Wireless news, subscribe via RSS feeds in the right rail.