Improve Your Golf Game With the GolfLogix App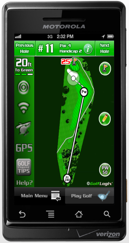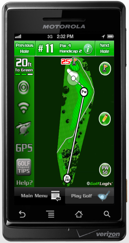 Curt MacArthur, manager at the Verizon Wireless store in Traverse City, MI, takes his Android smartphone with him everywhere…especially to the golf course.
He has been using an app called GolfLogix, which has helped Curt improve his golf game tremendously.
After using the app for two years, he has shaved about 10 strokes off of his handicap because the app helps decide club selection and which shots to play.
Curt's favorite app feature is that it gives you the distance to the hole from anywhere on the course. Curt has stepped foot on many golf courses around the country, and the courses he has visited are all programmed in the app.
Since the app uses GPS the whole time you're on the course, be sure to bring an extra battery pack (or use a charging case, like Mophie or Mophie Juice Pack Powerstation) so you can make it through your round.
Curt recommends this app to his customers, friends and family and highly suggests you check it out if you're a golfer with a smartphone.
Have you used GolfLogix or any other golfing apps to improve your game?
For more Verizon Wireless news, subscribe via RSS feeds in the right rail.