Indiana Department of Transportation Uses Real-Time Traffic Data to Create Safer Commutes
Indiana Department of Transportation Uses Real-Time Traffic Data to Create Safer Commutes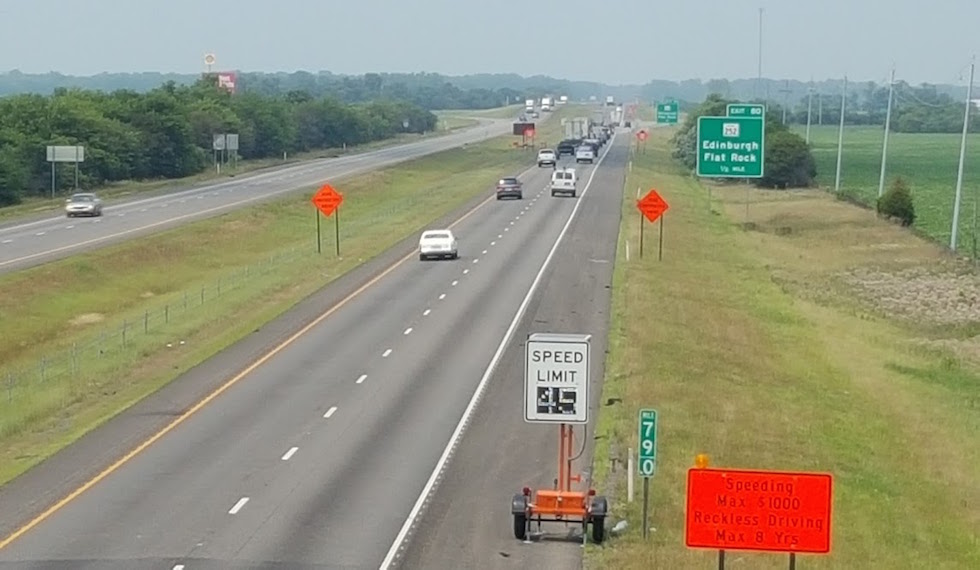 Traffic may be a constant source of frustration for commuters and long-distance drivers, but the Indiana Department of Transportation is analyzing and using real-time traffic data to make all of us safer on the roads.
The target: construction zones where crews, as well as drivers, are at risk.
Funded by federal research grants and utilizing powerful software platforms, state engineers are closely monitoring the ebb and flow of traffic in segmented half-miles — and using the information to adjust smart speed signs remotely via laptops, smartphones and tablets.
The pilot project now underway taps the brainpower of state transportation engineers, Purdue University's Joint Transportation Research Program, INRIX and Iron Mountain Systems — all relying on the transport of critical data to share and analyze over Verizon's network.
Public sector growth in the Internet of Things, or IoT solutions like this one with machine-to-machine connections, grew 46% on the Verizon network from 2013 to 2014. Governments are seeing efficiencies and cost savings. And more notably, the effort in Indiana may ultimately save lives in developing smart road infrastructure.
Ed Cox, managing engineer of corridor operations, said 19 miles of I-65 south of Indianapolis are part of the Indiana pilot study.
"Each traffic zone is unique," Ed said. While one stretch of road may go for miles without exits and entrances, for example, the next stretch may have many. Slowing down and speeding up in construction zones depends on real-time traffic conditions that are sometimes influenced by inclement weather, vehicle breakdowns and other data critical to keeping a zone safe.
That real-time data is just as important in keeping drivers and construction crews safe.
According to the state transportation agency, more than 100 people have been killed in Indiana construction zones over the past 10 years. The most common type of a construction zone crash is a rear-end collision caused by drivers following too closely. Five people were killed under those circumstances in July when a semi-trailer tanker entered a construction zone and rear-ended a van, causing a chain collision.
"One of our goals is always to reduce crashes," Ed said. In the pilot now under way, he said that data can be transmitted to the smart speed signs in as little as three minutes, warning any driver of what may be ahead.
That's a big win for any agency tasked with keeping traffic moving safely and efficiently.
For more Verizon Wireless news, subscribe via RSS feeds in the right rail.