IndyCar Drivers Meet-and-Greet With Fans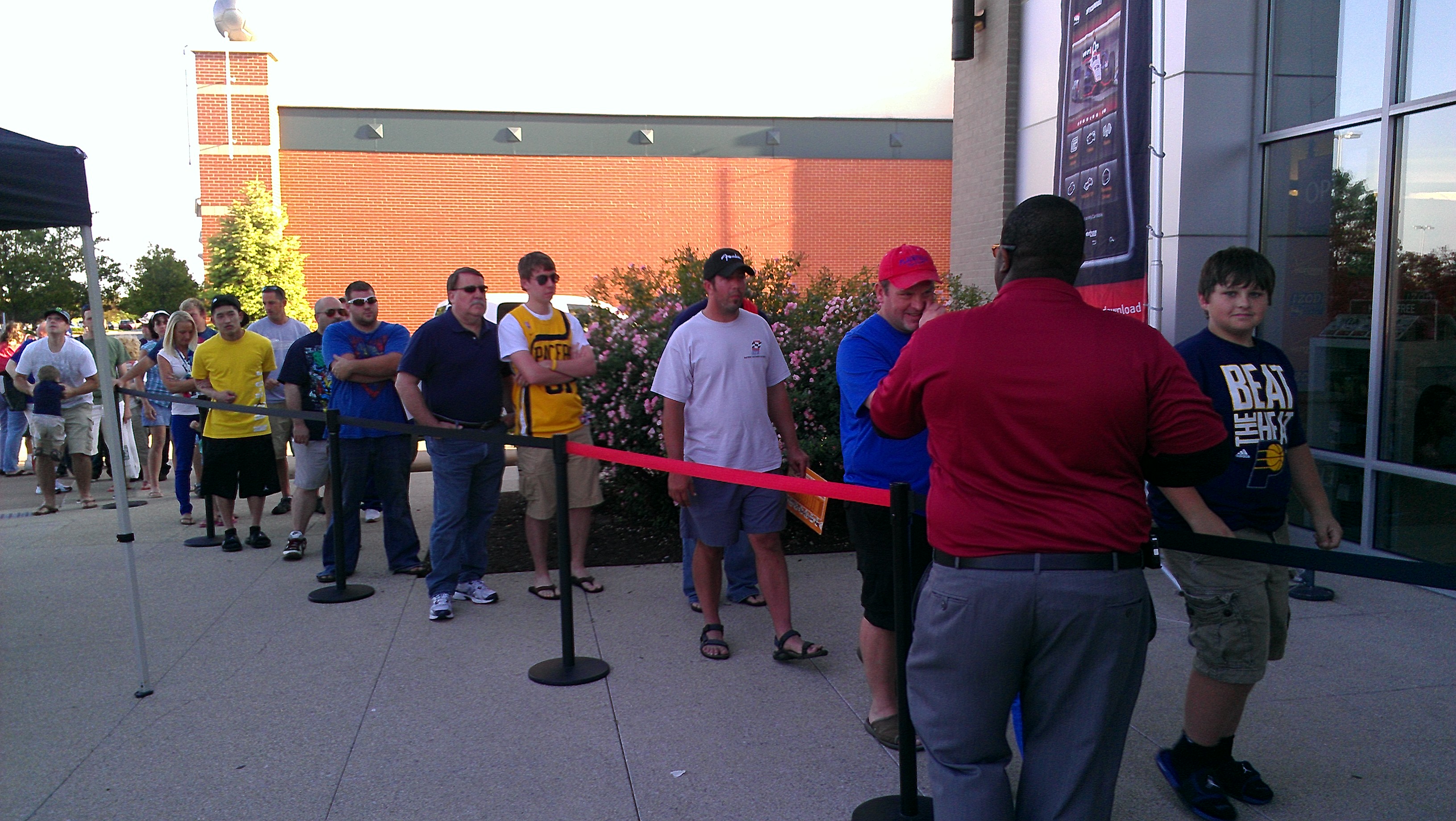 Verizon-sponsored IndyCar drivers Will Power, Ryan Briscoe and Helio Castroneves met with an estimated 300 fans Tuesday night at our Plainfield, IN store.
The meet-and-greet was packed with families waiting in line for the 7 p.m. autograph signing and other events scheduled outside the store on a perfect summer night under the Verizon tents. All three drivers are in top positions for the Indy 500 coming up this weekend.
Team Penske will start the 96th running of the race with all three of its cars in the first two rows. Thanks to Indy bloggers Brian Groce (Naptown Buzz) and Cherie Lowe (The Queen of Free), a few lucky folks also received VIP tickets to the Verizon suite for Pole Day qualifications.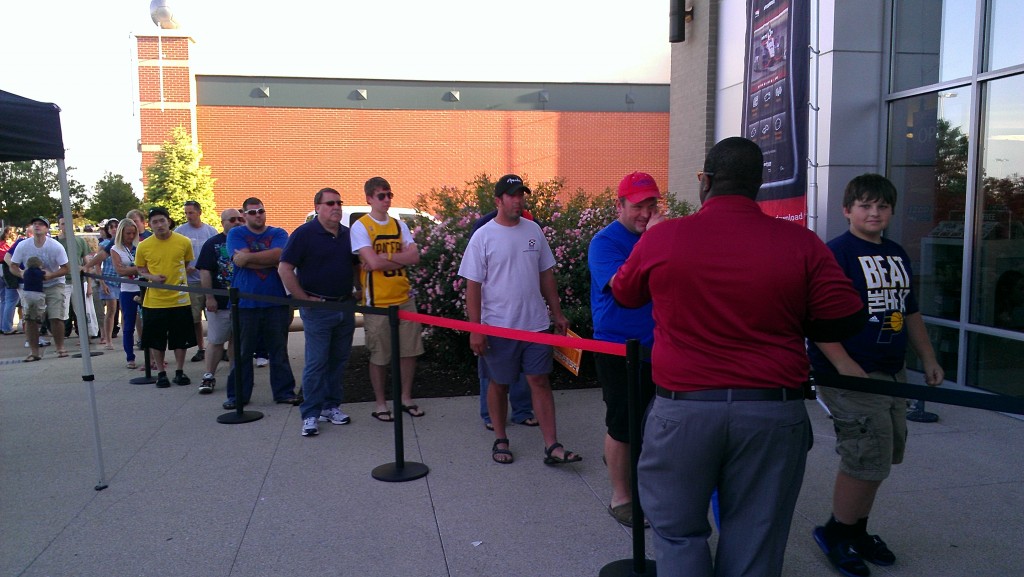 Verizon customers line up to meet Team Penkse -- some of the top drivers competing in this year's Indy 500.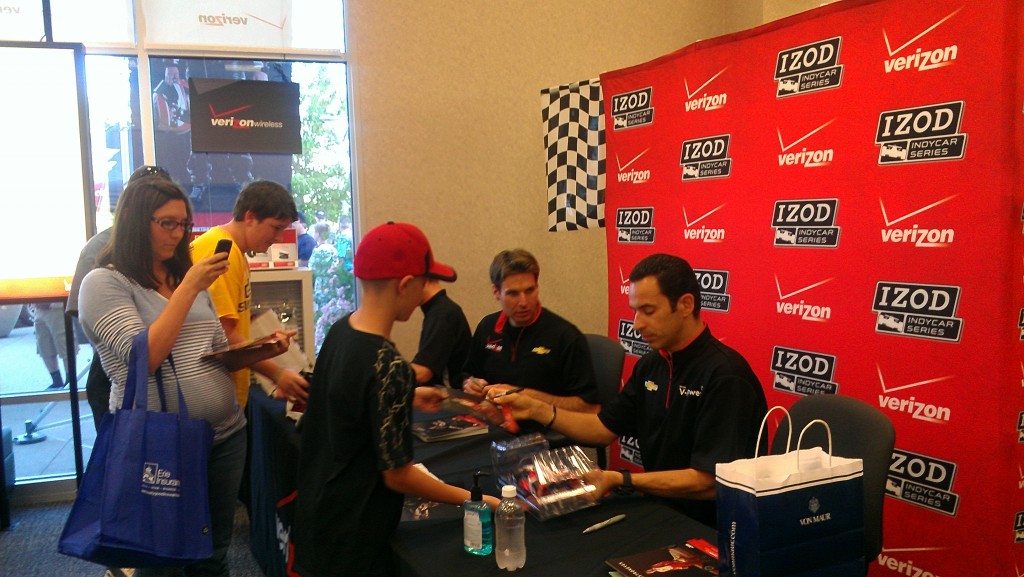 Verizon sponsored IndyCar drivers meet with fans at the Plainfield, IN store. Fans could bring their own items to sign.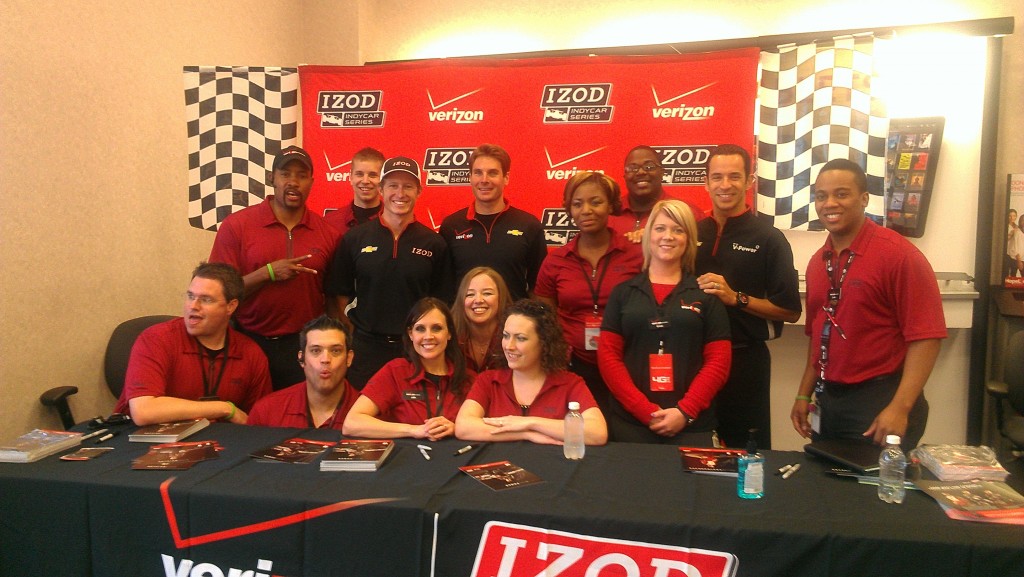 The Verizon team in Plainfield, IN poses with Team Penske, the top IndyCar drivers.
For more Verizon Wireless news, subscribe via RSS feeds in the right rail.