How ISIS Mobile Wallet Helped Avert a Whole Foods Debacle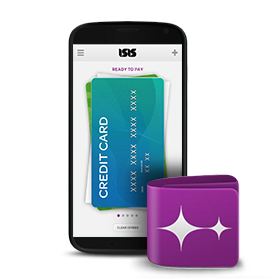 This is a guest post from Chad Middleton, one of the managing partners at Integrated Mobile Marketing LLC. He specializes in graphic and website design, as well as the latest mobile technologies. Ironically, he is a tax accountant, too. Go figure!
ISIS Mobile Wallet may be something you have never heard of, and outside of reading tech blogs daily, I probably wouldn't have either.
ISIS is a free app that allows you to pay for things with your phone as long as you have NFC (near field communication) chip in your phone. If you have an Android, there is a good chance you have an NFC chip. iPhone's don't come with it in the phone, but there are cases you can get to allow you to have it.
I'm here to tell you the ISIS app saved my life the other day.
Whole Foods. Trader Joe's. Earth Fare. What do these three places have in common? They have foods that most men won't recognize at first glance. Heck, probably at a third glance they wouldn't.
My wife has this knack of sending me to Whole Foods to get some foreign food that I have no idea where to find. So the other day I was sent to Whole Foods with a 10 commandment scroll type list of foods to get. But to my surprise, nothing looked too hard to find. I had to get a cart, which for me, is a no-no. If I can't carry it in my hands, it's too much.
This particular day, Whole Foods was hopping. All the registers were lined up with people, and here comes me and my overflowing cart of goodness. I choose the line with the lady who talks the least and empty my cart. I watch the dollars go up by the 20s.
The lady politely said, "That will be $98.20". Whole Foods sticker shock doesn't even phase me anymore. I pulled out my wallet and noticed that I had nothing. Not a dollar. Not a credit card. Not a thing.
Now if you have been in this predicament before, you may know the horror. You feel stupid for leaving the wallet home, but even worse when you turn around and see every customer with his or her cart full of groceries ready to strangle you if you take one second longer. Even their kids were cutting their eyes at me. If I say I need to go to get the car, I'm liable to get hurt.
Where is my Olivia Pope?
So I tell the lady, "I got nothing", but then I remembered the ISIS Mobile Wallet. My initial fear was there would be a learning curve. I pulled it out to the amazement of the cashier. I cut my NFC on and prayed to the heavens above this would work, or it would get real in this Whole Foods Market.
All four lights lit up on the keypad signaling that it was a success. The cashier was very skeptical thinking the technology wouldn't really register. That may be one of my only faults with ISIS is that there is no payment confirmation screen. That would assuage my feeling of "will it or won't it" work while standing there in the line. However, two seconds later the cashier handed me a receipt and I left Whole Foods feeling like a champion.
I looked at my phone with it's pretty purple ISIS app on the home screen and breathed a huge sigh of relief.
And from that point on, I introduced my ISIS Mobile Wallet (henceforth named Olivia) to tons of my colleagues and friends. In fact, now I specifically look for places that take ISIS as a form of payment.
Since it's still sort of a novelty, the consumer is getting plenty of cash back offers that really make it even more enticing. I know there is some skepticism when it comes to cutting edge technology like this, but I highly recommend at least trying it.
For more Verizon Wireless news, subscribe via RSS feeds in the right rail.